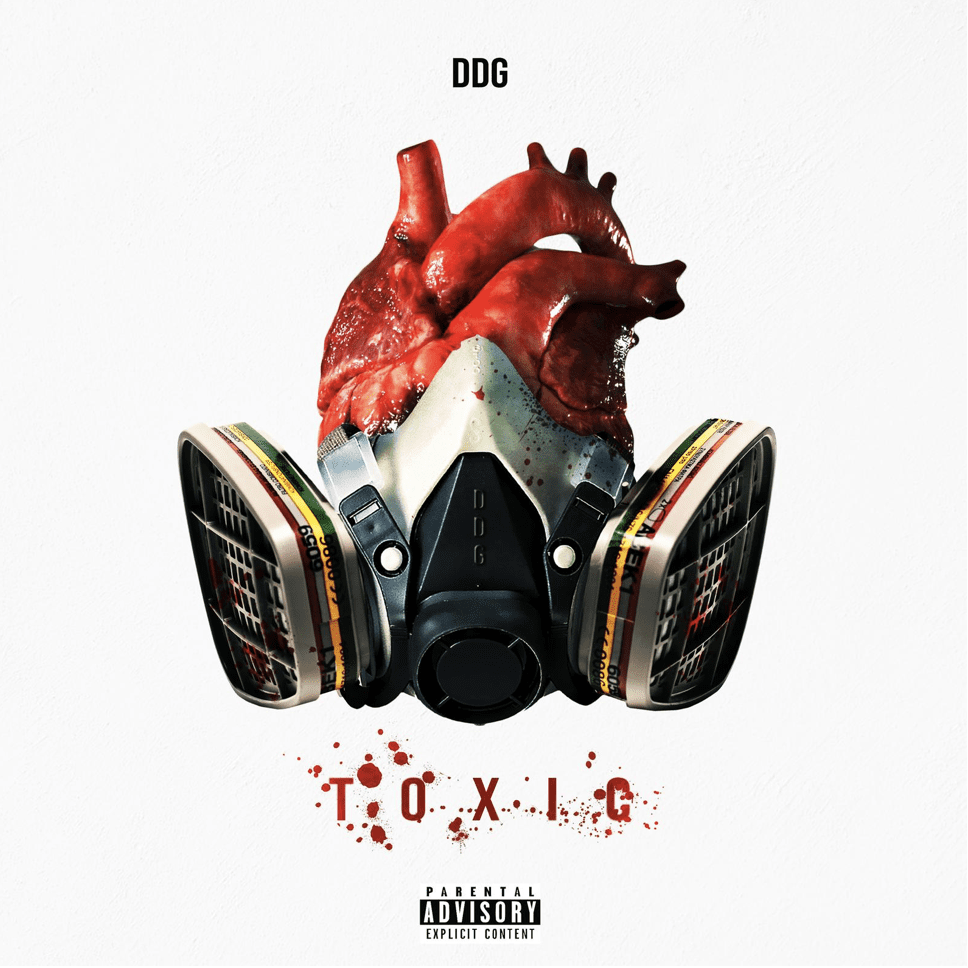 DDG releases brand new track 'Toxic'
2019 was a huge year for Michigan rapper DDG propelling him to the global stage. After dropping his debut album Valedictorian in October, which was met by critical acclaim, dropping joints such as 'Push' and 'Hold Up' with Queen Naija, racking up over 125 million YouTube views and taking over Times Square in NYC, he holds on to his position at the forefront of raps new era with latest single 'Toxic'.
With his signature hybrid of hip-hop and R&B, his casual flow and his sharp bars, 'Toxic' recounts the decay and emotion of an unravelling relationship. Having a penchant for dispensing his ups and downs and hard-earned life lessons, DDG is positioned as 'Hip-Hop's new renaissance man' – as quoted by RESPECT MAG – and fans the world over have flocked to his music as they relate to his subjects, style and vibe. In its open honesty and emotion mixed with its soulful bounce, DDG makes 'Toxic' raw, real and relatable.
Born of YouTube, DDG is amongst the new generation of Hip Hop artists to emerge over recent years. Whilst holding it down and graduating at school in his early days, the self-made millionaire's recognition within the scene has been monumental. Nourishing a loyal fan base soaring over 3.1 million on Instagram, he has built a following that has elevated his career to the next level and led him to become the social and musical phenomenon he is today, resulting in support from major music publications and tastemakers he has been interviewed by the likes of XXL, Complex, No Jumper, Sway's Universe, DJ Vlad and he has featured on Genius where he has broken down the lyrics for previous singles 'Arguments' and 'Givenchy'.
Continuing his trajectory as a multi-faceted rapper take in DDG's latest single 'Toxic'.