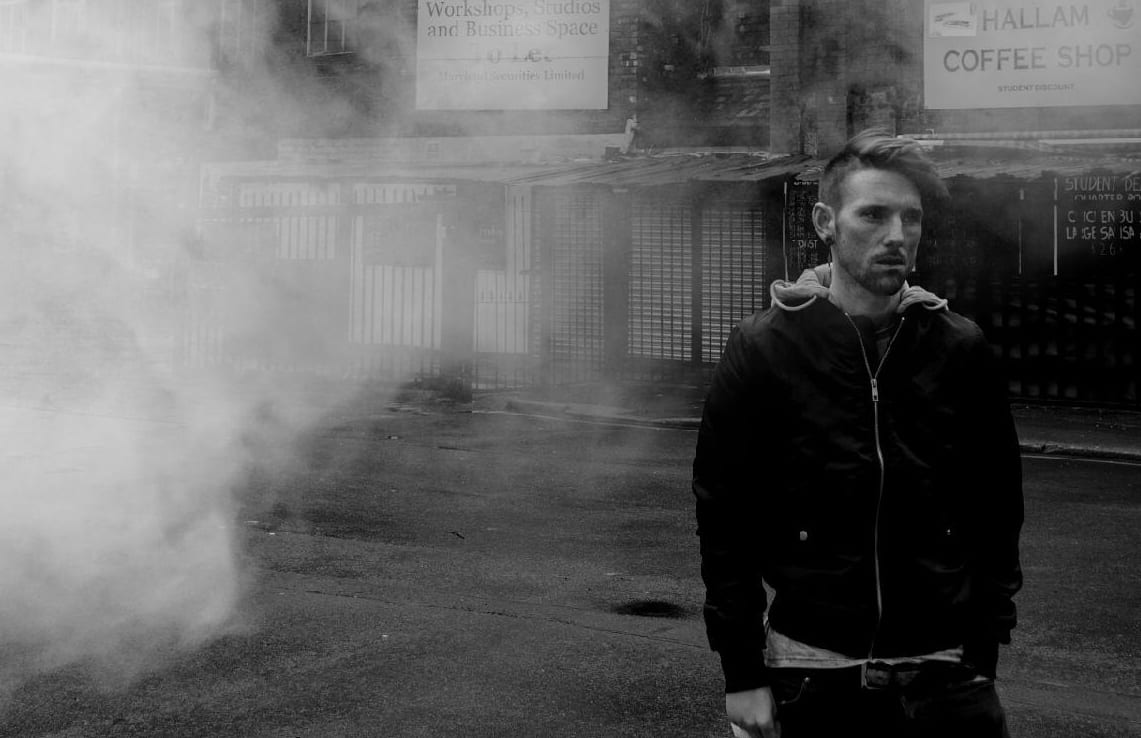 DEADLIFE Returns With 'Drift' Ahead Of New Album 'Dark Nation'
DEADLIFE returns with his final single before the much-anticipated new studio album 'Dark Nation' due on seminal synthwave label, NewRetroWave on November 20th. 'Drift' confirms the Manchester, UK artist as a rare and fast-rising talent in his native darksynth scene and beyond. In 'Drift' DEADLIFE demonstrates his ability to create emotive soundscapes which evoke dark, retro sci-fi imagery. 
'Drift' follows his recent well received single 'Her Broken Smile' which crashed into a range of the biggest retrowave playlists and coincided with milestones such as DEADLIFE hitting over 100,000 monthly listeners on Spotify, as well as his track 'Deviant' reaching over 1 million plays. Previous album release
 'Singularity' landed in the Billboard Electronic Album Sales Chart at #12, 
as well as 
breaking into the iTunes chart in 2020 
– 
an incredible achievement for an artist who only released his first album in 2017. 'Drift'
 delivers a 
unique gothic vibe
 inspired by 
turn of the millennium computer game soundtracks, cyberpunk imagery 
and 
retro sci-fi films.
Download / stream here: 
https://deadlife.lnk.to/Drift
DEADLIFE a.k.a. Ed Hawx is carving his own niche within the shadowy corner of the burgeoning synthwave scene known as darksynth. Not one for pigeon-holes, the prolific artist continues to simply produce quality music with laser-like focus – 'Dark Nation' will be his eighth studio album – however his natural inclination towards a sound which could equally soundtrack a cyberpunk or retro sci-fi movie has enamoured him to darksynth fans and the wider retro-synth scene. The former drummer is a self-taught producer with an all-electronic approach to his work but also a musicality and ear for dark melodies which runs through all his music, drawing comparisons to leading artists like Sebastian, Com Truise, and Kavinsky. It's safe to say however that DEADLIFE delivers a hard-hitting sound which is all his own.
DEADLIFE's music is synonymous with NewRetroWave, the leading label and YouTube channel for the synthwave scene. The label's passionate and all-encompassing approach to retro synth-driven sound has seen every major artist in the scene featured at some point. NewRetroWave is undoubtedly a main driving force behind one of electronic music's fastest growing sounds and now entertains over 1 million loyal followers on YouTube.
The new single 'Drift' features a series of arpeggiated synths dropping a gothic melody over chords which keep building alongside an atmospheric, jagged bassline. The stripped back electronic drums and fills drive the track forwards before it drops into a darkly cinematic break with pads that rise and fall together with an ominous male vocal. As always, the whole track is mixed to the perfect balance and remains highly emotive to the end.
With the next DEADLIFE album soon to land, 'Drift' is another sublime single which will only serve to increase the excitement.