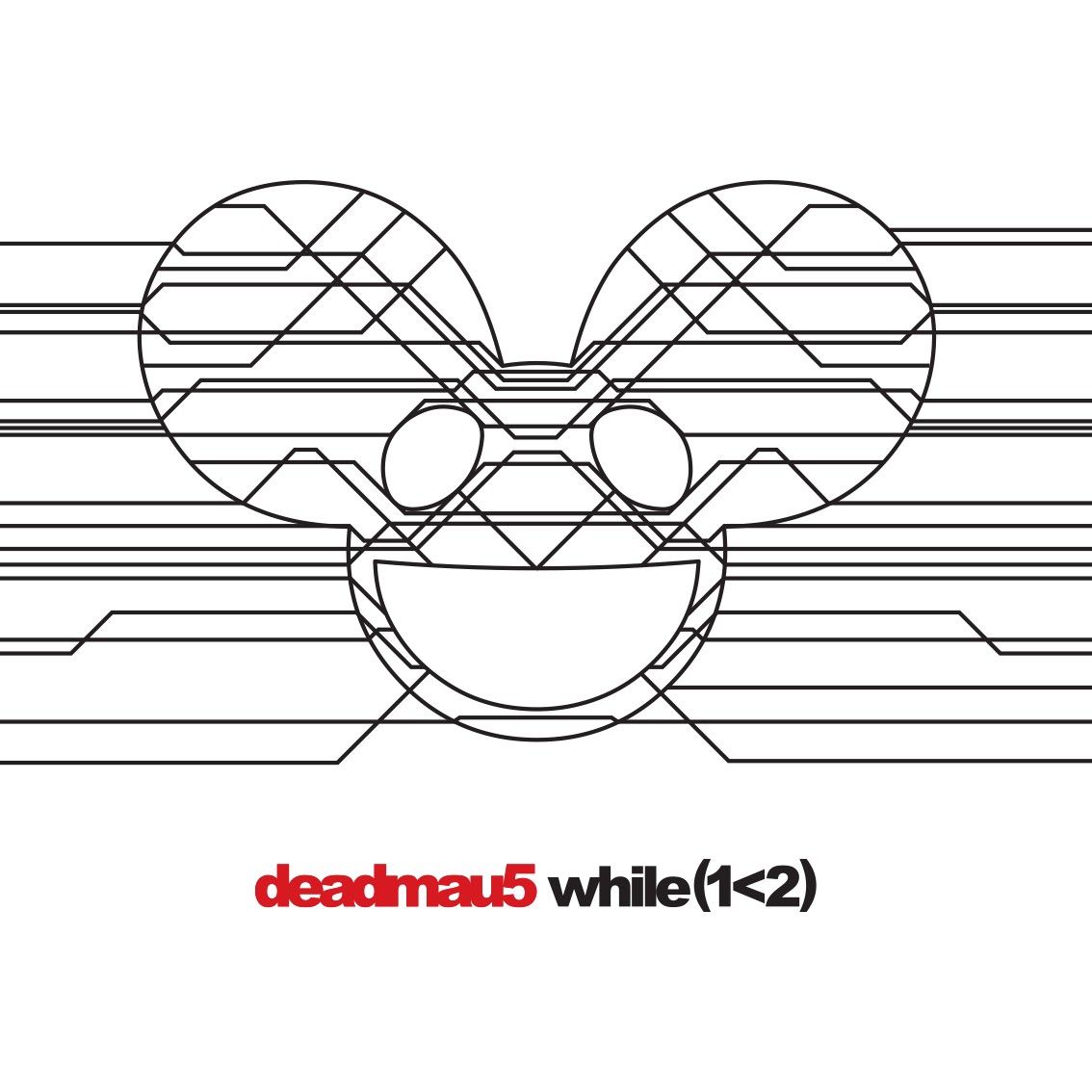 deadmau5 – while(1<2)
Globally acclaimed electronic music producer and musician deadmau5 has been openly discussing that his next major release – the one he feels to truly be his first proper body of work – is completed. Fans everywhere can now rejoice, as the release date for the new deadmau5 album has been set. Available digitally from June 17th and physically, as well as via stream, from June 23rd on mau5trap/Virgin EMI Records, 'while(1<2)' will consist of 25 tracks and is to be issued as his first ever double-disc set.
Preview teaser of album opener 'Avaritia' here: http://live.deadmau5.com
For while(1<2), the studio maverick worked meticulously in his Toronto-based studio, re-editing, polishing and ultimately piecing all the music together for the largest album project he's ever put together. deadmau5 loyalists will be familiar with some of the music as a selection had been featured on his Soundcloud page over the last three years, in one unedited/work in progress form or another.
Along with release date details, deadmau5 has made a teaser clip of the album's opening number 'Avaritia' available for fans to preview. Listen to it now here: live.deadmau5.com. The track will make its full radio debut on Pete Tong's BBC Radio 1 show this Friday, May 16th. The complete track listing for while(1<2) will also be revealed soon..
What can fans expect from while(1<2)? "It's a good mix of sh*t I want to do versus sh*t people want to hear or what they would expect. It's a good balance. It's not like, 'Oh, it's such a departure. He's doing smooth jazz,'" says deadmau5. "It was when I was working on some live stuff, setlists for shows and stuff like that, and it just must have been a couple of tracks that sounded pretty good stitched together end to start and I thought, 'Well, if I ever do an album or compile this into some kind of album this has got to be that part of the order for that.' And I just kind of took everything and played musical Tetris with it."
Fans can keep up to date on everything happening with deadmau5 and while(1<2) via his online service, live.deadmau5.com, a digital destination designed to allow fans direct access to premium content and intimate experiences. For those on the go, the live.deadmau5 app will be made available for IOS on May 15th.
Looking ahead, UK fans can also look forward to deadmau5 playing massive headline shows at both Creamfields and SW4 on August 23rd and 24th respectively, in what will be his first UK appearances since 2012.
For More Information on deadmau5, visit:
www.deadmau5.com
www.mau5trap.com
www.facebook.com/deadmau5
www.twitter.com/deadmau5
www.deadmau5.tumblr.com