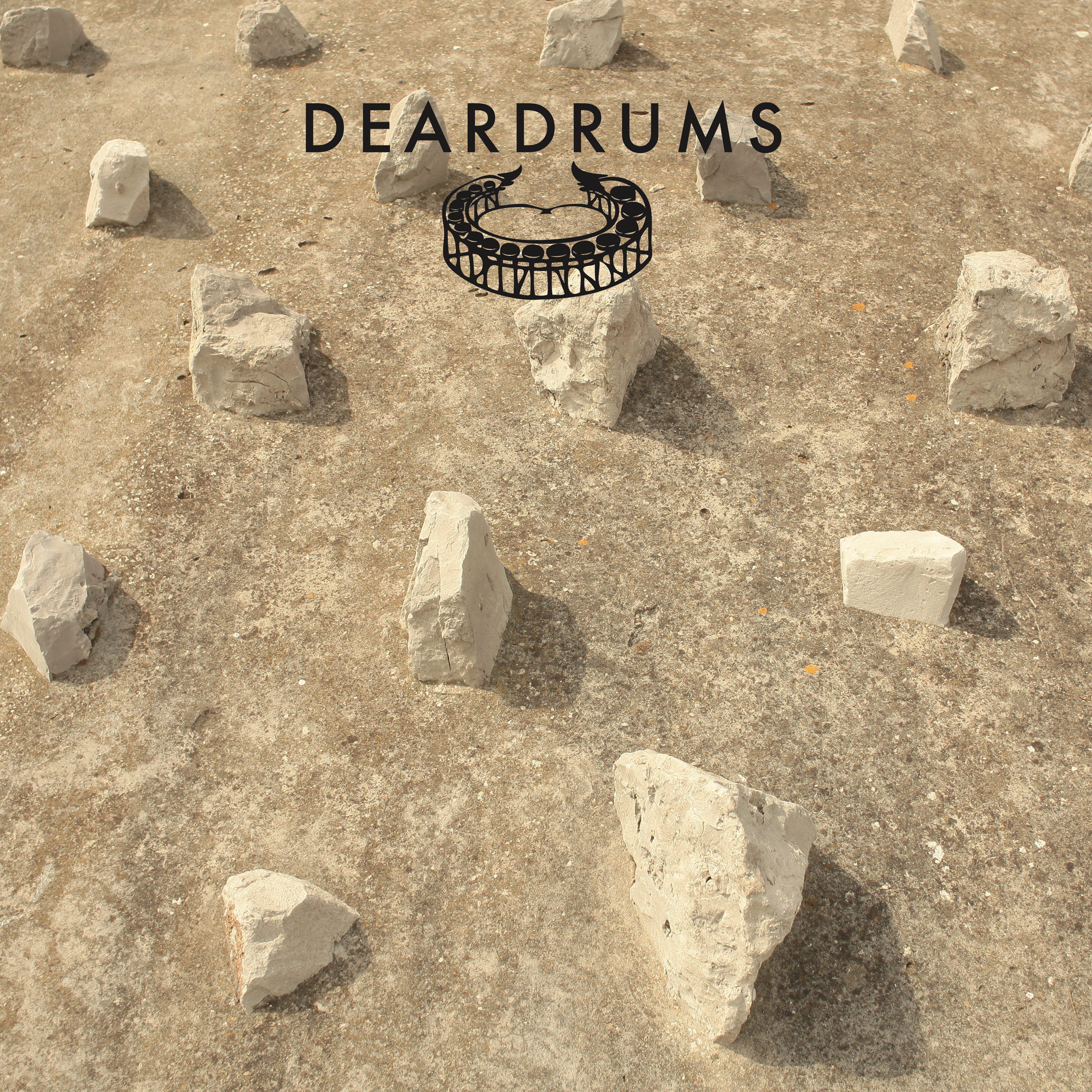 Deardrums - Deardrums
Acclaimed Italian pair Deardrums, aka Bottin and Leo di Angilla, proudly present their adventurous debut album on 2MR. The 13 track LP is a continuation of their analogue heavy and inventive synth style as showcased on their Ep's to date which have received support from the likes of Laurent Garnier & Chloe and covers plenty of musical ground with great aplomb.
Deardrums is a newish project but one that immediately got signed to this label off the back of just a couple of demos. Since then they have deployed an arsenal of drum machines and cooked up neo-tribal soundscapes that, "draw on pre-Hispanic elements and pseudo-African rhythms" to craft some truly compelling sounds.
Right from the off the pair's knack for tense grooves that draw you in is apparent: 'Dum Dum' is a marriage between frazzled synths and organic percussion, 'Theme From D2' is a freaky electro beat with cosmic melodies and 'Into Darkness' a chattery cut with poised bass stabs and widescreen synths conjuring up a feeling of real intrigue.
No two tracks sound the same here but all are united by an inventive sense of groove that finds 'Winding Wires' being both off beat and synthetic yet organic and musical, whilst 'Nganna Nganna' is a playful disco jaunt with lush dub effects and colourful chords. The devil is in the detail of Deardrums' music as proven by the intricate effects, echoing claps and spiralling pads of tracks like 'Tuchulcha,' which is brilliantly spacious and places you right at its centre.
The second half of the album is as fresh as the first, with plenty of original drum beats and unusual sounds being deployed to make you dance a freaky jungle dance. African influences, tin pot percussion and scorched synths all bring a real sense of savannah heat to proceedings on cuts like 'Mami Wata' and there is a sense of tribalism in the tightly programmed drums and claps of 'Mayan Machine' that really stands this one apart.
Authentic and unique throughout, this is a brilliant LP that is hard to categorise but easy to love thanks to its constant evolution and wide sphere of sonic influences.
The album is released as a 9 track LP with the digital version featuring 4 bonus tracks and Deardums will be touring in support of its release with both a full live show and select club Dj sets.
Tracklist:
1. Dum Dum
2. Theme From D2
3. Into Darkness
4. Winding Wires
5. Nganna Nganna
6. Tuchulcha
7. Aquila
8. Mami Wata
9. Tree Wave
10. Mayan Machine
11. Rhythm Comp
12. Zone B
13. Addio