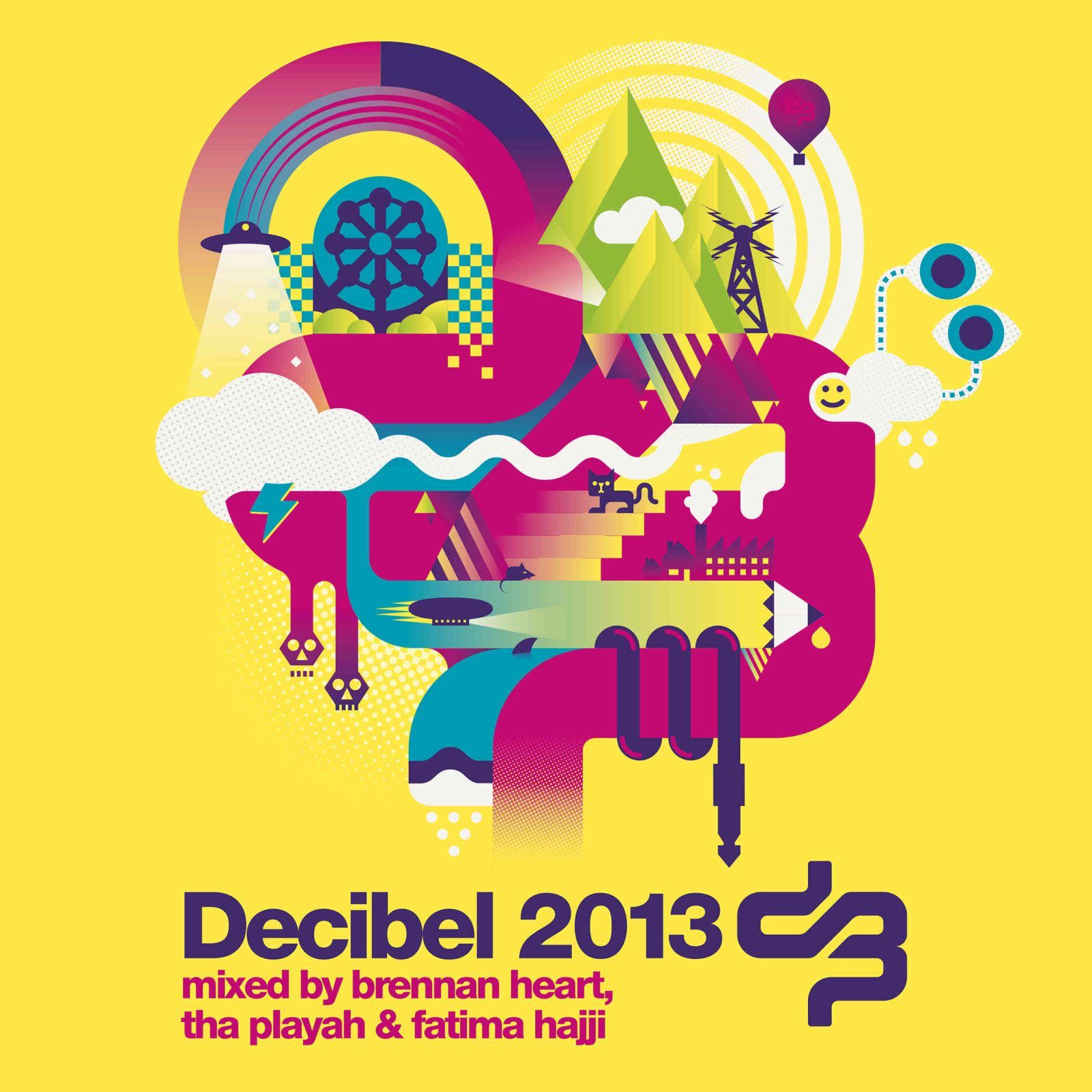 Decibel 2013
Last weekend was all about one of the best Dutch festivals: Decibel 0utdoor 2013. Such a unique weekend festival needs a beautiful, musical souvenir to take back home. Or an easy and cheap way to know what you're missing if you can't attend the festival. This year, b2s again asked three artists to mix the Decibel 2013 compilation.

The first CD is mixed by the one and only Brennan Heart. He included some new We R material in his mix. It contains tracks like 'Fight The Resistance' by Brennan Heart & Zatox and the official Decibel 2013 anthem: 'Craving For The Beat' by Alpha2 and Noisecontrollers. You'll find some raw bangers as well like 'W.A.R.' by B-Front and Re-Volt.

The second mix opens with an intro especially made for this compilation. Tha Playah's new track 'Illusions' with Ophidian. Apart from this brand new work, it's packed with the most popular hardcore tracks like 'Rage' by Crossfiyah and 'Fade To Nothing' by Nosferatu and Tha Playah. Masterpieces that rocked the 'Hardcore4life' area at Decibel!

The Spanish Fatima Hajji, who earned the respect in the Hard Techno scene thanks to her interactive sets and hard productions, mixed the third CD. Maybe not the most familiar name, but certainly an artist who has earned her spot. This mix is a musical tour by Fatima through her own productions and the work of her colleagues. For example Luke & Mike Drama with 'Red Dragon' or the delicious SveTec Remix of Montek's track 'Rock 'n Rolla'.