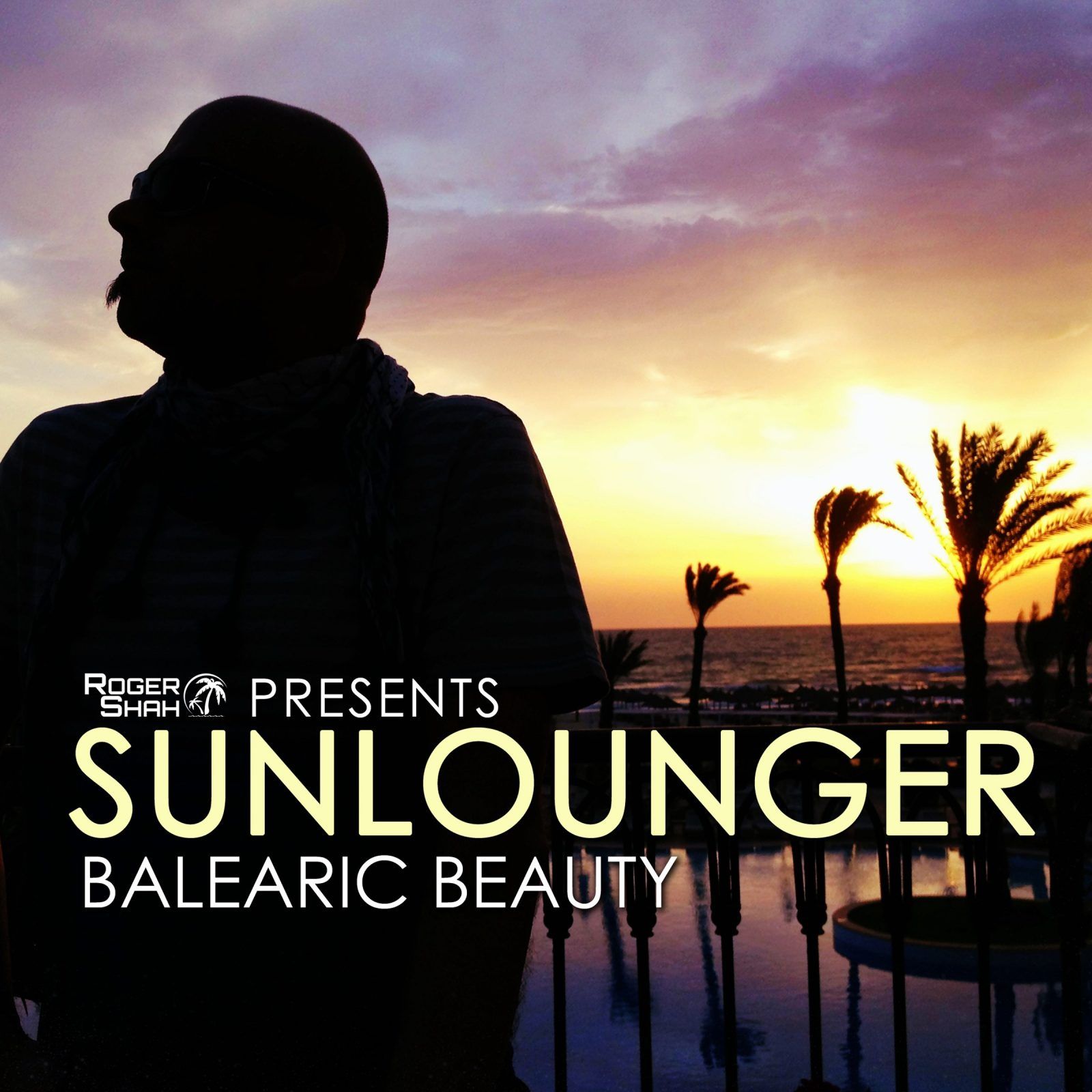 Roger Shah pres. Sunlounger – Balearic Beauty
Now perhaps considered the consummate master of Balearically-inclined music, this August sees the return of electronic music composer Roger Shah's best-known sobriquet. Three years on from his last Sunlounger excursion, Shah is ready with a new wave of captivating sun-tipped audio, all primed to take the world's lounges, chillout areas and more cultured dancefloors subtly by storm.
'Balearic Beauty' brings to life 14 new Sunlounger recordings. Through them Roger has involved the vocal talents of many, including 'A Beach Side of Life' album alumni Inger Hansen, Yoav (of 'Beautiful Lie' fame) and EDM singer/songwriter/hit-maker JES. Also on board are an ensemble of newly discovered male and female vox talent, including Sason Bishope Parry, Chase, Alexandra Badoi, Kingseyes and Suzie Del Vecchio. Arriving in its now customary Album and Chillout versions, 'Balearic Beauty' picks up exactly where 'Beach Side' left off… So bring your pulse rate to resting, find your spot in the sun, hit recline and prepare for the Lounger.
"Balearic Beauty's list of strength areas is considerable. It's singing and song-writing work (and the stylistic breadth between each track) is impressive. The pace is beautifully measured and admirably Roger is discernably making regular use of live instrumentation at every turn."
– MIXMAG September Album of the Month
Chill at will…. Arriving at the apex of the 2013 Ibiza season, Roger's fourth Sunlounging collection once again equalises White Isle rush with downtime chillseeking.
The album cruises out with a quartet of instrumentals. Threading together hazily strummed guitars, echoing pianoforte evocation, live percussive loops and aquiline melodies, tracks like 'Sunkissed', 'Coconuts & Pineapples' and the album's title piece chart a course to sundown.
"While having a couple of trademark instrumental guitar tracks on 'Balearic Beauty', I also tried to find some new voices again to give this album a special note." – Roger Shah
Sing it back… both tempo and tone-wise the album progresses at indolent speed, as Roger starts to bring forth its vocal pieces. From the female side, Alexandra Badoi advances an achingly fragile pathos to the verses, and endearing resilience to the chorus of 'I'll Be Fine'. On 'If You Were Here', Suzie Del Vecchio laments lost friendships and loves, while JES stirs the river deep n moody on 'Glitter & Gold'.
Comparably, Roger has plenty of Y chromosome vocally intensifying 'Balearic Beauty's range. Having previously collaborated with Shah on several track projects, Inger Hansen returns once again, rocking up a storm on 'Come As You Are'. Ever the musical explorer, Roger sightsees new ground, drawing on Yoav's Caribbean inflections for 'Today Tonight'. 'I Just Want To Dance With You' meanwhile presents the hazy, languorous tones of singer Kingseyes, who brings the track a discernable dubby/reggae-ish sway. With its indie folk vibe, Chase lyrical and vocally channels baroque pop on 'Surrender', while Sason Bishope Parry brings an irrepressible effervesce and spirited uplift to 'Find My Way'.
Relax-Trax … … collaborations prove equally expansive on the album. 'Relaxation' is all but commanded on Roger's co-production with Jörg Stenzel (part of famed trance act York). Having worked extensively on Sunlounger's 'Another Day on the Terrace' album, he and Roger reteam to compose an epic, heterogeneous piece of music that draws on progressive rock era guitars and gently modulating trance synths. 'Mojito' meanwhile (recorded alongside South African producer Andre Frauenstein) synthesizes coolly syncopated drums and percussion loops with smoothly oscillating, modulating synths to create 360° summer surround-sound.
"People who follow my studio work will know by now that I'm a fan of many different types of music, both electronic and un-synthesised. There are few I love more than ambient and chillout though. Through Sunlounger I'm able to travel deeper into this area – the 'ying' to my club 'yang'. It's something that will always be fundamental to Sunlounger's musical identity."
The New (New) Art of Chill … Dropping the lounger back another couple of notches, on it's second disc, 'Balearic Beauty' fluently glides into 4/4-free, drum-less terrain. Casting its net wide, by turns Roger brings it washing seaside atmosphere and rainforest vistas, before further transposing the tracks into other beatific, drift-away sound environments. Allowing its live instrumentation greater realm and placing the vocals yet closer to the centre of focus, he brilliantly recasts the music to the after hours, post-club play.
* The iTunes product is Mastered for iTunes, full digital 'Balearic Beauty' booklet and, exclusively, a special Bonus Outro track. Pre-order before day of release (20th August 2013) and you'll also receive Sunlounger's Fahrenheit-pushing remake of the current Roger Shah, JES & Brian Laruso smash single 'Higher Than The Sun' as a Pre Order Only track.