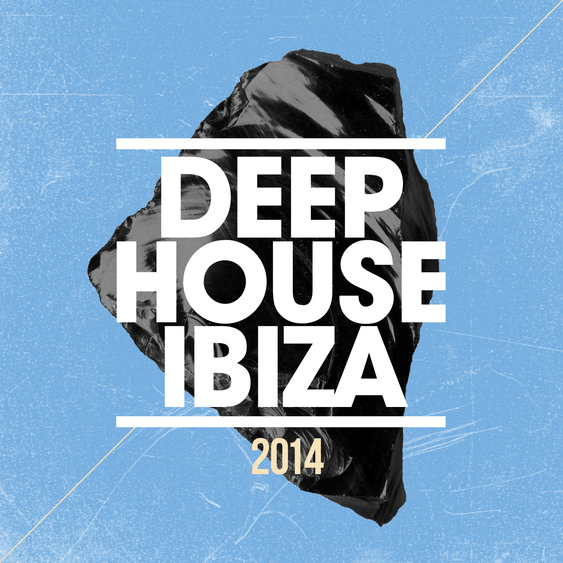 Deep House Ibiza 2014
The summer is well under way and that can mean only one thing: cue the Ibiza house compilations. Some are hastily thrown together with no sense of musical arc. Happily, though, in Deep House Ibiza '14 we finally have a real winner. Here the tracks have been selected with the care and knowledge of a real expert and there's no straying into pop or EDM. Just the purest deep house, designed to lock you in and keep you under.

Opening up with the slinky bass and pitched down vocals of Noe Spesielt's 'Wolf', the compilation gets off to a flying start. You just can't beat that classic sun soaked melodic line. Before long you're hit by the popping bass provided by Kid Vibe track 'Momentum' and the vibe turns decidedly moody.

The contribution from the hotly tipped PAWSA delivers on an eerie side to deep house, the distant melody sending shivers down the spine. Another of 2014's most promising producers, Second City, has last year's 'My House' featured to add to the building broodiness. If you're not already sinking into your sun chair then John Devecchis tune 'Given Me' could tip you under, a minimal deep stepper led primarily by its clicking drums.

Stefano Ritteri steps in with 'Don't Worry About Me' to back up the low deep vibe. By this point there's no way you're not completely lost in the groove.

The first remix of the compilation is a nice selection. The Maus track 'Sea Witch' as remixed by Josh Butler hits a little harder than those before it and adds a welcome element of techno to the mix. The gaping hole that is Johannes Brecht's epic remix of Qbeck's 'Don't Let It Fall' follows and takes you on a 10 minute journey to the depths of audio. Origins Sound get a look in with their psychedelically deep track 'Alias' featuring oscillating vocal cuts.

Things take a turn for the tense with the Louie Fresco remix of Speaking Minds track 'The Lost Dramatic Arp'. But the metaphorical sun rises with next tune, Saccao & Anturage track 'Make You Mine (Lou Van Remix)', with a bass bordering on nu-disco and an arpeggiator to back it up. Penultimate track 'Journey To The Sun' by Klevakeys is bright as day, with a brass led melody that'll never fail to get you moving. Finale 'Wanting More' by Room 303 reintroduces vocals again to round out what is an incredibly intense listening experience.

If you know the true meaning of deep house then the journey that this compilation takes you on is not to be missed. It submerges you early on and remains defiantly true to the deepest of vibes. The relentless pace means that the 18 tracks are an intoxicating experience.

Deep House Ibiza '14 is, for once, a real reflection of the deep house sound to be found on the White Isle.