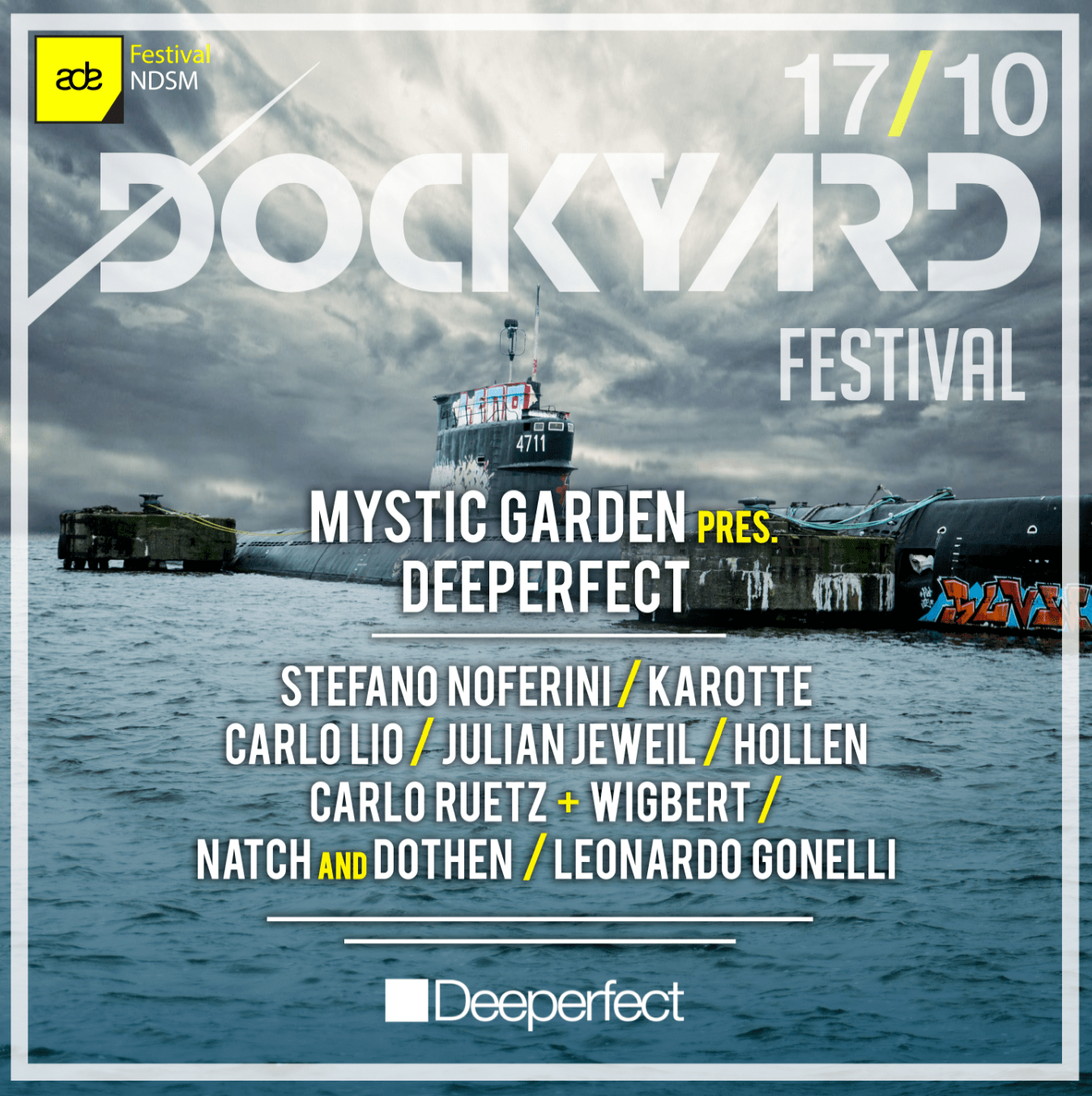 Deeperfect back at Dockyard 2015
Deeperfect is back at Dockyard Festival 2015-ADE to bring you a world-class line-up at Amsterdam's iconic NDSM shipyard. This one-day event offers a dance extravaganza that you will not want to miss!!! Experience it again at this year's ADE.

Get ready to sail into a different world with Dockyard. Located just minutes from Amsterdam's Central Station, the NDSM Werf is recognized as being a hub for creative urban expression. It remains an historical maritime relic, expressing the industrial side of Amsterdam's heritage.

The NDSM's derelict yet sturdy character is the perfect backdrop for Dockyard Festival's second edition. The powerful concrete lines that comprise the werf are reflected in the raw energy of the music.

Littered with abandoned cranes and trams, the NDSM remains an historical maritime relic- a living testament to Amsterdam's industrial heritage.

Expect raw, energetic techno and melodic vibes from a host of incredible musical talents including Deeperfect's head-honcho Stefano Noferini, eclectic Karotte, Julian Jeweil, Carlo Lio and Deeperfect residents Hollen, Carlo Ruetz, Wigbert, Leonardo Gonnelli and Natch! & Dothen.

Dockyard Festival will kick off at 11am on Saturday the 17th October, 2015 and run through 'til 11pm.
Tickets for the all-dayer are available now from Ticketscript
Check out the after movie from Dockyard 2014 here: http://bit.ly/DockyardAftermovie14