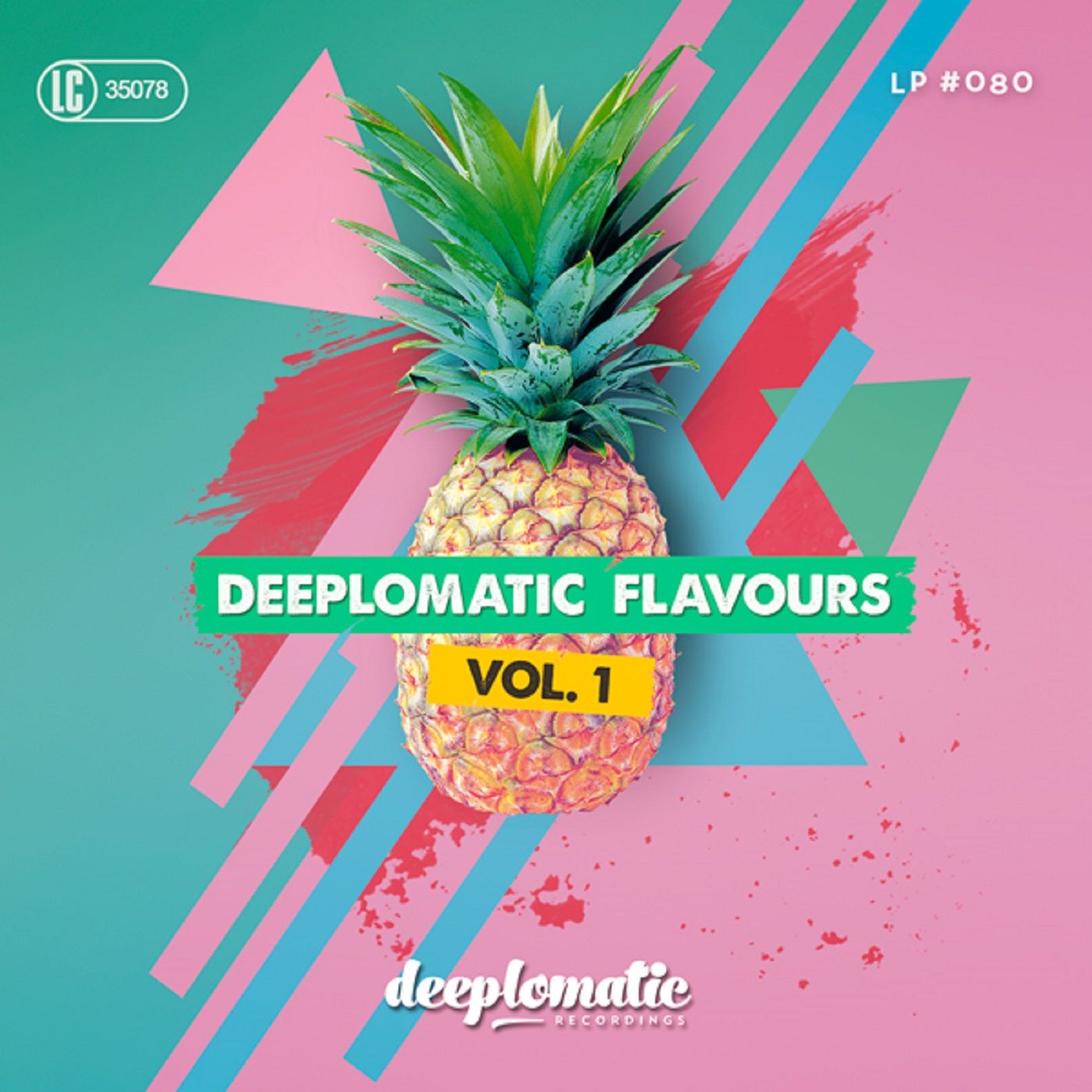 Various Artists - Deeplomatic Flavours Vol.1
Deeplomatic Recordings is a UK record label that releases music from artists such as Robert Babicz, Francesca Lombardo, Ninetoes, Funk D´Void, Einmusik, La Fleur, Rick Wade, Joeski, Terrence Parker,or Miguel Puente just to name a few.
For their 80th release the record label has put together a special compilation album called 'Deeplomatic Flavours Vol.1', the first of a series of albums in which the label carefully selects some of the most prolific up-and-coming artists on the scene.
Comprised of 20 tracks the compilation has something for everyone, presenting a wide range of genres from Minimal House to Deep House, also including some Funky and Disco tracks, featuring the likes of Samidare Fadein´(Japan), Rafa Alcantara (Spain), VALDA (Italy), Sous Marin (Australia), Brett Rubin (United States) and Mr Alessandro (Spain).
The album has already received support from DJ´s like Paco Osuna, DJ Sneak, Kintar, Richie Hawtin, Terrence Parker, Gene Hunt and Alex Ferrer.
Listen to "Deeplomatic Flavours Vol.1" here: https://soundcloud.com/deeplomaticrec

​​Tracklist:
1.Samidare Fadein´- Sigma (Original Mix)
2.VALDA – Automatic Shadows (Original Mix)
3.Mike James – That´s That (Original Mix)
4.Fnkwn – Perfection (Original Mix)
5.Pomboklap – Cosmos (Original Mix)
6.Boris B – Coast (Original Mix)
7.Blase – Wild Cat (Original Mix)
8.Sous Marin & Ricky Cooper – Get Ya Groovin (Original Mix)
9.Dubeats – Me & The Keys (Original Mix)
10.Purple Key – Soul Ride (Original Mix)
11.Brett Rubin & The Disco Aliens – The Sign (Original Mix)
12.Rafa Alcantara – Eva (Original Mix)
13.Geoffroy Laventure – Troposphere (Original Mix)
14.James Houdini – Cocaine No Pain (Original Mix)
15.Adonis Childs – Mind Circles (Original Mix)
16.Azee Project – Pescador Pobla (Mr Alessandro Remix 2017)
17.Lamliki – Soul Shadows (Original Mix)
18.Escalera – Wildsäue (Original Mix)
19.Andres Caballero – Sand (Original Mix)
20.Madd Rod – Afraid To Love (Original Mix)
Buy:
Beatport: https://www.beatport.com/release/deeplomatic-flavours-vol-1/2086413
Traxsource: https://www.traxsource.com/title/851935/deeplomatic-flavours-vol-1
Release date: 11/09/2017
Genre: Minimal House / Deep House / Disco
Label: Deeplomatic Recordings
Website: www.deeplomatic.com
Soundcloud: https://soundcloud.com/deeplomaticrec
Facebook: https://www.facebook.com/deeplomaticrec
Twitter: https://twitter.com/deeplomaticrec