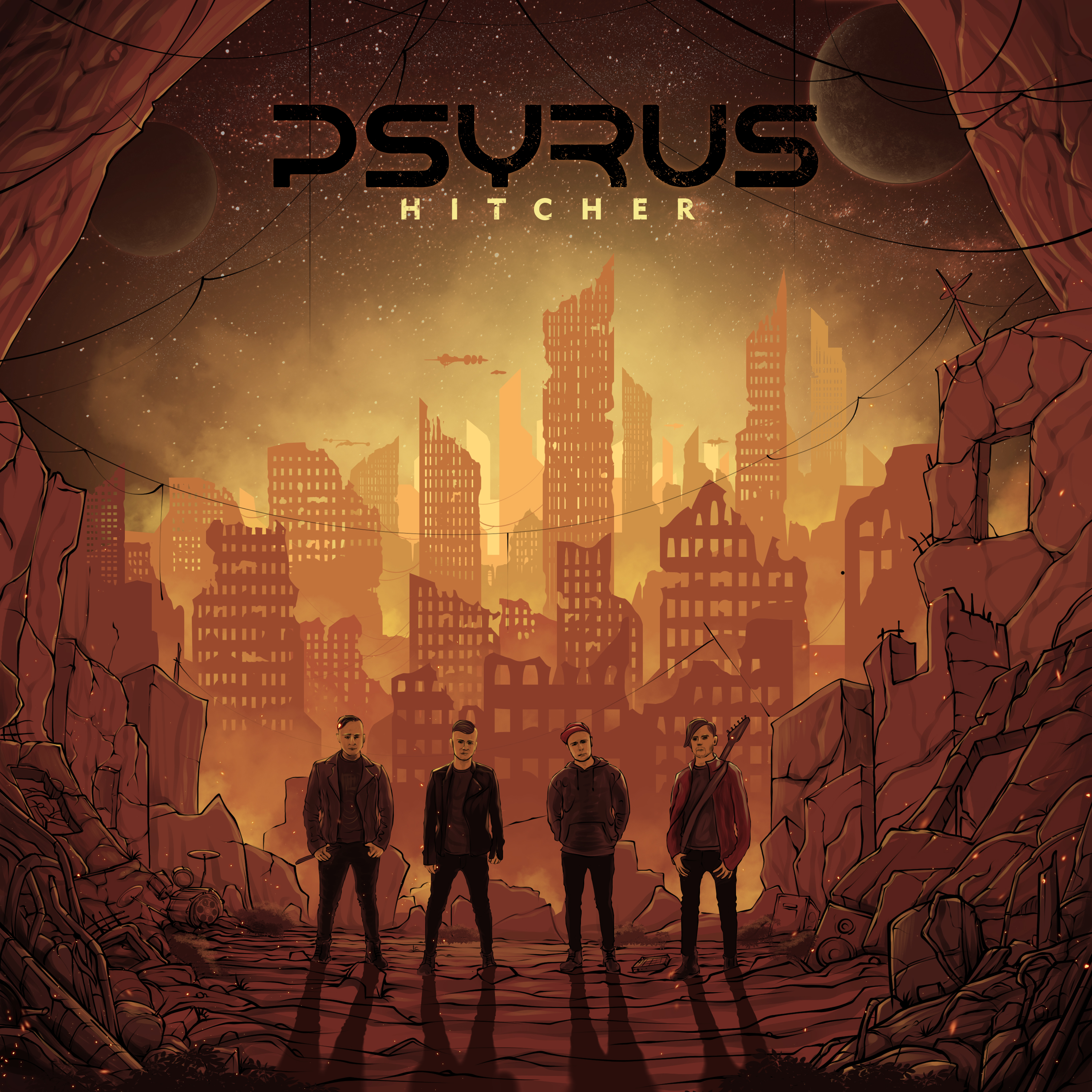 Psyrus - Hitcher
PSYRUS was founded in 2016 by Andrew K joining forces with friends Tony Checkmar, Dmitry Windom and Anton Punch to create a formidable group who are well on their way to success, while developing creative and innovative music with a electro-rock vibe to wow a global audience. Only legendary groups such as Linkin' Park and The Beastie Boys have been able to successfully mix genres of music historically. Well, believe me, PSYRUS are set to join that elite group of musicians with the release of their first single, HITCHER.
This unsigned band from Russia have been in the studio and working closely with LA mixer/producer Mark Needham; perfecting and mastering their first single release, HITCHER, which takes us on fantastic journey into space, eclectically mixing energetic EDM/electro with traditional rock. PSYRUS's fusion of clean vocal harmonies and modern vibes will surely delight and unite folk from around the world. Tony wickedly keeps the rhythm snappy on drums, as Anton and Dmitry mix guitar and keyboards/midi in a way that mesmerises the listener. This is all brought together with Andrew punching out fantastic vocals which are a treat to our ears. A great way to kickstart a career and I'm sure HITCHER will be on playlists around the world in the not too distant future.
PSYRUS have been taking in all that music has to offer over the years and have been influenced in the past by the likes of Pendulum, Korn and The Prodigy. Andrew has also listened to The Sex Pistols, The Exploited and GBH which he has used to hone his unique style. Now as a group PSYRUS have found themselves moving in a steady direction and are ready to take the world by storm. They are certainly not looking back and look forward to an exciting music filled life ahead.
HITCHER is available as a free download until September 3rd 2017, when it hits the online stores.
Catch up with the band here:
FaceBook: www.facebook.com/psyrusofficial
Twitter: www.twitter.com/psyrusofficial
Instagram: www.instagram.com/psyrusofficial