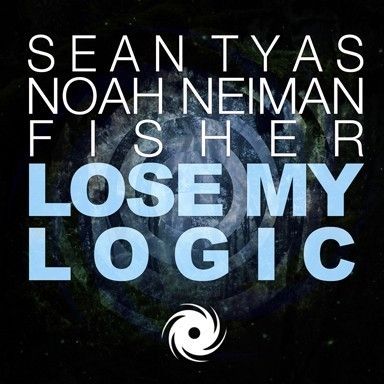 SEAN TYAS & NOAH NEIMAN WITH FISHER – LOSE MY LOGIC
What can be expected when a hot up & comer and a trance titan are paired with one of the most adored singers in trance & progressive? The answer is unpredictable.
In less than stereotypical fashion, "Lose My Logic" combines the talents of Sean Tyas, Noah Neiman, and Fisher into an unprecedented musical expedition. New York-native Sean Tyas is known as one of the heavy weights within the trance scene. Tyas has co-produced with Armin van Buuren, garnered five consecutive placings in the DJ Mag Top 100 DJs Poll, launched groundbreaking remixes for Above & Beyond and Tiësto, and spawned a myriad of #1 singles on Beatport's Trance Top 100 chart over the years. Up & comer Noah Neiman (Lange Recordings/Enhanced Music), has recently turned heads with his electro-trance sound and Beatport Trance Top 10 hits, such as "They Have Laser Eyes" and "Radiofire." For this venturesome collaboration, the two have joined forces with singer/songwriter, Fisher. The former Interscope Records pop-singer-turned-trance-vocal-goddess has lent her hypnotizing lyrics and spellbinding vocals to big name acts for nearly a decade, including seasoned veterans Paul van Dyk and The Thrillseekers. More notably, her collaborative effort with George Acosta, "True Love [Black Hole Recordings]," became a Billboard crossover hit, and peaked at #10 on Billboard's Hot Dance Chart (Issue Date: 7.30.11)—a feat most artists of the genre are unable to boast.
Collectively this dynamic trio has crafted a hit single destined to dominate the top of the charts. Like any other Sean Tyas record, "Lose My Logic" begins with a bang, commanding instant attention to the speaker-slaying beats cascading upon the listener's eardrums. A touch of rage is added when Noah Neiman enters the picture, incorporating a tough bass line that hits with a modern powerful punch. The production remains thick yet tight throughout, with a signature-Tyas melody that highlights Fisher's illustrious vocal delivery. The complexity of meticulously placed background vocals ignites a euphoric state of trance, just before the drop erupts and veers you back to the dance floor.
To call this record a "banger" would be typical hype. The proof lies within itself. Get ready to lose your logic November 4th via Black Hole Recordings!