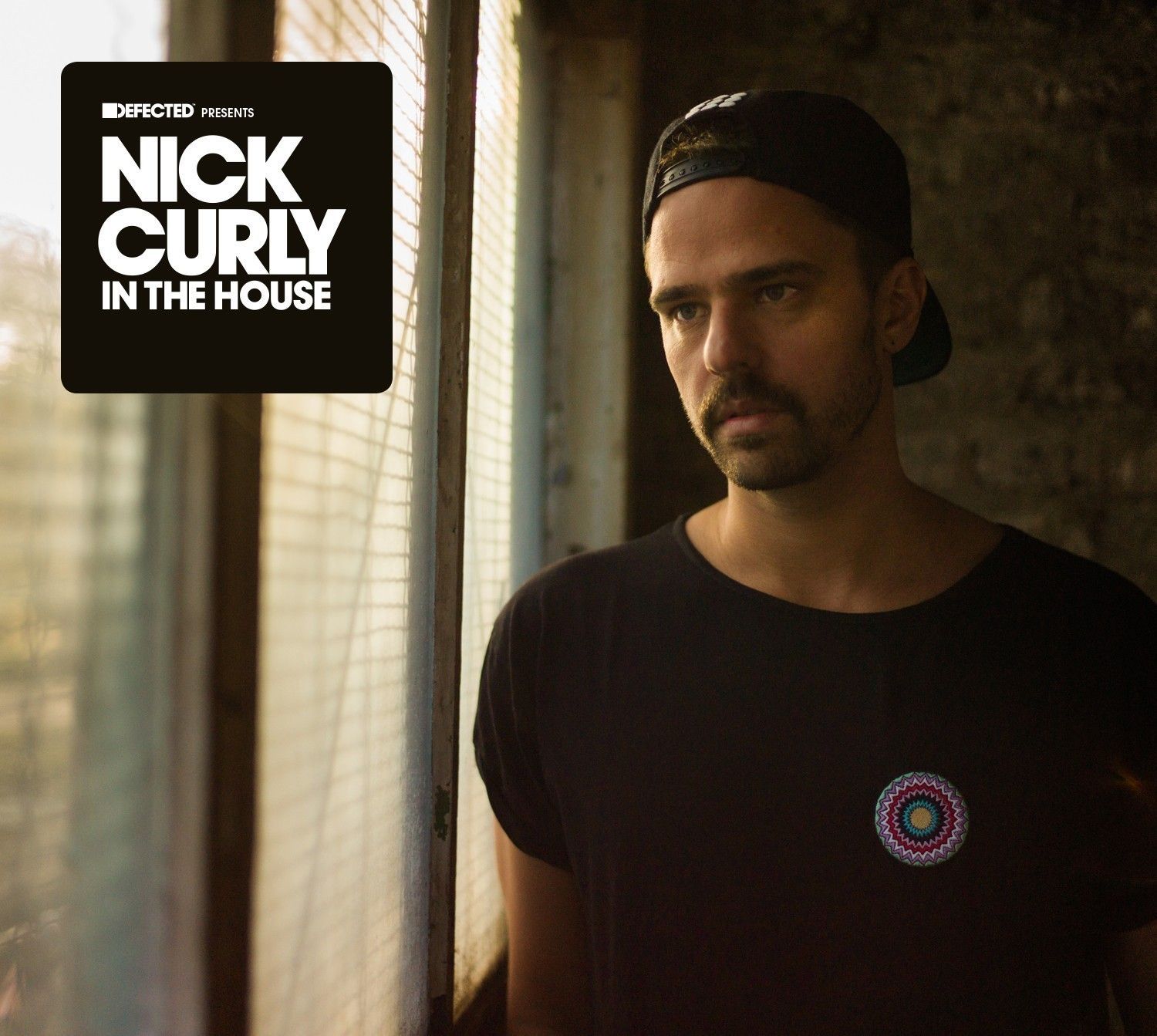 Defected presents Nick Curly is In The House
Starting off the New Year with one of the most forward-thinking entries in the series to date, Defected presents Nick Curly In The House is a 2-disc mix of deep, emotive house and techno and the natural evolution in the thriving relationship between label and artist, and features cuts from the likes of Schatrax, Matthias Mayer, Dubshape, Gorge, DJ W!ld and Jordan Peak, as well as a couple of album exclusives from Curly himself.
In 2014 Nick Curly enters a pantheon of DJ greats with his entry into Defected's hallowed In The House mix series; a natural collaboration given his close relationship with the label. Not only did Defected re-release his debut artist album, Between The Lines, in 2012, but also helped serve up some killer remixes of it from seminal acts like Larry Heard and Dennis Ferrer.
Curly's productions and the music released on his labels has come to be known as the Mannheim sound – a deep and tracky tech house style that is loopy and involving, folding you into the groove with each rotation as various elements of soul and melodic beauty infuse the spaces left behind. This signature style is very much evident on this latest project, and is what makes Nick Curly In The House deserving of your close attention.
"Being asked to do an In The House compilation and follow in the footsteps of my own DJ heroes throws up all kinds of challenges in terms of track selection. I really pushed myself to find records which are tuned to the dancefloor while also being something you might enjoy again and again in different circumstances." Nick Curly
CD1 kicks off with a new and exclusive track from Curly, 'No Requests', before moving through the Schatrax's spooky 'Mists' and the gently bubbling rhythms of Johnny D's 'Scope of Mind'. Further highlights come in the form of Matthias Meyer's hypnotic roller 'Tout Va Bien' and Curly's own patiently-building 'Aymara' before climaxing with the haphazard calypso-styling of Tolga Fidan's 'Drunk Rotation'.
CD2 shifts through the gears more swiftly than its relatively laidback predecessor, The Black 80 heart-wrenching 'Give Me Something' opener quickly making way for the gritty, bass-led groove of Guillaume and The Coutu Dumonts' 'Indigo Shower', culminating with the slick one-two punch of Dachshund 'Distraction' and DJ W!ld 'Last Summer (Kerry Chandler Remix)'.
Mixed lived and with the emphasis very much on natural flow and rhythm, Defected presents Nick Curly In The House should more than satisfy house devotees both new and old.
Defected presents Nick Curly In The House is out 26th January (2CD and digital) on ITH
Tracklist
CD1

01. Nick Curly 'No Request Intro'
02. Schatrax 'Mists'
03. Johnny D 'Scope Of Mind'
04. DJ Steef 'Soul of Calypso' (Original Mix)
05. Boghosian 'Esta Vida'
06. Dubshape & Aninha 'Everything's Changed' (Original Mix)
07. Matthias Meyer 'Tout Va Bien'
08. Tripmastaz 'Lite' (Original Mix)
09. Subb-an & Tuccillo 'Day Motion' (Point G Remix)
10. Gorge 'You'
11. Nick Curly 'Aymara'
12. Carlos Sanchez 'Put Your Soul Infront'
13. Harry Romero 'Keep Pushing On' (Deep In Jersey Mix)
14. Tolga Fidan 'Drunk Rotations'

CD2
01. The Black 80's 'Give Me Something' (Overnite Mix)
02. Guillaume & The Coutu Dumonts 'Indigo Fever'
03. Jordan Peak 'Feel'
04. Matt Tolfrey featuring Ya Kid K 'Turn You Out' (Laura Jones & Gavin Herlihy Remix)
05. Matthew Styles 'Dominion'
06. Bunte Bummler 'Little Helper 88-4'
07. Terra Deva 'Fresh Start' (Derrick Carter's Re-Dub Dub)
08. Alci 'Drop It'
09. Nick Curly 'Hang Fire'
10. Guti & Mark Fanciulli featuring Inaya Day 'The Light' (Andrea Oliva Remix)
11. Raffa Scoccia 'Eclaire Ma Vie' (Original Mix)
12. Mood II Swing featuring John Ciafone 'Slippery Track' (Version's Evasive Re-Edit)
13. Afrilounge 'Lux Dementia'
14. Dachshund 'Distraction' (Original Mix)
15. DJ Wild 'Last Summer' (Kerri Chandler Remix)