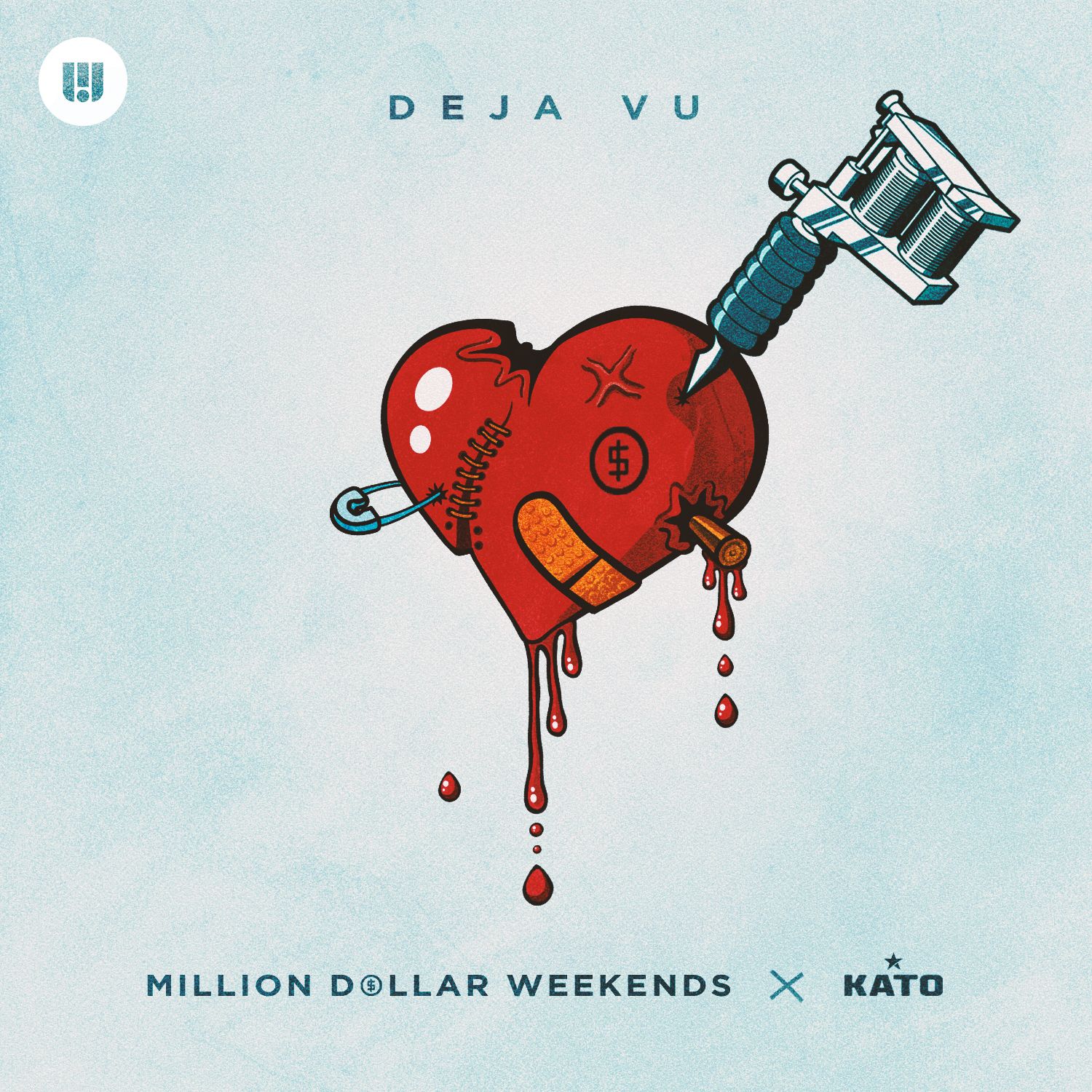 Million Dollar Weekends - Deja Vu (KATO Edit)
The Danish/British producer duo Million Dollar Weekends had the assistance of Danish club icon KATO on their new single "Deja Vu", which is set to be released on the 15th of September. Both Million Dollar Weekends and KATO have had an impressive run with their latest singles, and now their friendship has resulted in a new single, looking like a serious hit candidate, in the early fall.
In their daily lives "Million Dollar Weekends" go under the respective producer names of Ubizz and Kiz. Some people might also know the duo under the name "Oceans" who released their debut single "Cold Ain't For Me" last year. Combined with the Million Dollar Weekends single "Addicted To Your Love" the two projects have generated more than 20.000.000 streams on Spotify and more than 20.000.000 views on YouTube. Among other things, this has led to playlist support from the Swedish DJ superstar Axwell, radio support in Germany, UK, and USA, and top positions on Spotify and iTunes in a wide range of countries.
For the past 10 years KATO has delivered what seems like an endless number of hits to his Danish fans. From these he has received more than 40 gold and platinum certifications, and has won almost any award worth winning in Denmark, along the way.
In co-operation with the two international stars Sigala (UK) and Hailee Steinfeld (US), KATO had his big breakthrough outside the Danish borders in 2017 with the single "Show You Love". The single has generated more than 35.000.000 streams, and sold more than 250.000 downloads worldwide.
"Show You Love" was released by the label-giants Virgin (UK) and Republic Records (US). Their joined efforts led to the single premiering on British BBC Radio 1, and a worldwide premiere of the music video on the globally recognised social media Unilad. "Show You Love" also received massive blog attention from all over the world with medias like Billboard and Broadway World mentioning the exciting Danish-American-British collaboration.
While KATO is working on new solo material he found the time to produce an international remix of the single "The Weekend" by the PRMD signing "This Diamond Life", and of course to hang out and have some fun in the studio with his good friends, Million Dollar Weekends.