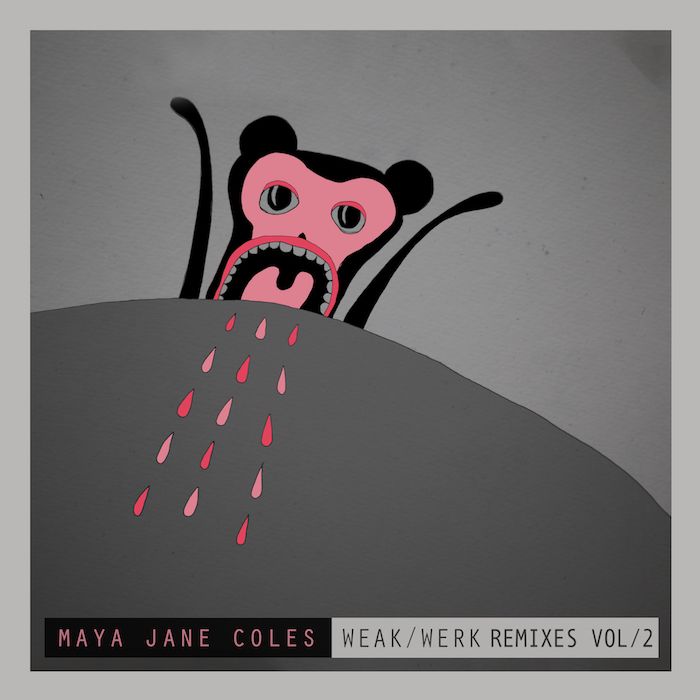 Maya Jane Coles - Weak Ep Remixes Vol.2
Maya Jane Coles will release three more remixes of "Weak", following her already hugely acclaimed sophomore album – "Take Flight".
First up is fast rising UK underground talent Boxia (Drumcode, Waveform) who transforms Maya's hypnotic original into an unyielding mid-set cut, full of heady drums and fiery synths.
Next, Leeds duo and monthly Rinse FM presenters Mak & Pasteman (Lobsterboy, Unknown To The Unknown,) continue the energy levels with their signature no-nonsense house sound, offering a melodic, bass-heavy reimagining of 'Weak'.
Rounding off the remix package in sublime style is close friend and longtime collaborator Wax Wings who injects kaleidoscopic textures alongside brooding bass lines and detuned vocals, striking a fine balance between unsettling and tranquility. Providing a remix for Maya previously on her Nocturnal Sunshine project and opening a string of shows for her, Wax Wings brings a close and intimate feel to the remix.
"Take Flight" has already turned heads for being Maya's best work to date while her long-established tie to the underground consistently sees her music reimagined by the most exciting artists.
Maya Jane Coles – 'Weak Remixes Vol. 2'
Weak – Boxia Remix
Weak – Mak & Pasteman Remix
Weak – Wax Wings Remix