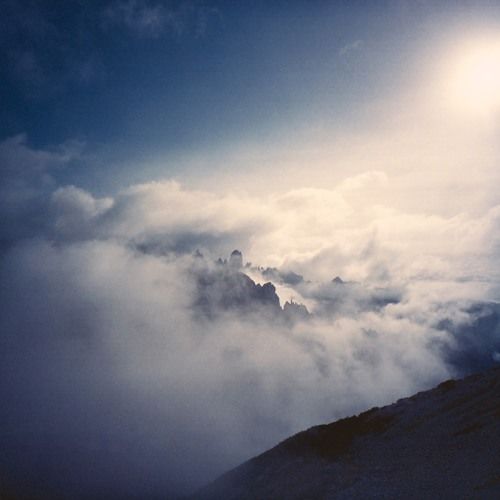 Rocky Steps - Delay Of Game
As one half of Free School, Rocky Steps released the critically acclaimed albums 'Tender Administration' (4/5 – Mixmag), and 'Dancing On The Dark' (4/5 – The Arts Desk), four EPs featuring remixes from Richard Norris (The Grid), Mark E (Ghostly) and Maps (Mute) as well as a string of remixes for the likes of Roots Manuva, Phil Oakey and Maps.
Now, taking Nils Frahm, John Hopkins and Nicolas Jaar as inspiration, Rocky Steps has produced a soothing, calming and dreamy album entitled End Zone. Touching on easy listening, scarred pop and improvised piano, the album seeks a hunkering down, a safe space, somewhere warm to take refuge. Following surgery and bouts of illness, the album title End Zone invokes both despair and accomplishment, a journey taken step-by-step to achieve progression.
With its tension and resolution, melodies and space to lose yourself in, End Zone was beautifully mixed and co-produced by Simon Weaver (Victories at Sea, Goodnight Lenin, Free School). Lyrically drawing on the convictions of the Lunar Society and Benjamin Franklin, the albums also sees the debut of vocalist Lucy Graham who appears on 4 tracks and contributes a spoken letter to a passed relative for Play Action.
The album also sees Rocky Steps' relationship with label Static Caravan (Hannah Peel, Tuung, Beth Jeans Houghton (Du Blonde), Memory Band) continue, following his production work on albums by Victories At Sea, Goodnight Lenin and the release on Static of the second Free School album. With live shows supporting Ulrich Schnauss & C Duncan under his belt, Rocky Steps is also quickly establishing himself as a go-to remixer, remixing Editors' 'Ocean of Night', 'Future Gold' by Victories At Sea & 'Bread' by Hoopla Blue. Rocky Steps founded the DJ collective Birmingham International in 2016 and maintained a residency at new Birmingham bar 1000 Trades (another Lunar Society-era reference).
Following the hugely successful Free School clubnight 'Tender Administration' (featuring Mark E, DJ Dick (Rockers Hi-Fi), Steve Cobby (Fila Brazillia)), Rocky Steps DJ'd at Brooklyn's Bossa Nova Civic Club (Jamie XX, Mike Simonetti, Tim Sweeney, Best Dance Club – NY Mag, 50 Coolest Places in NYC – Complex) in 2014.
Free School featured on the shows of BBC 6Music's Lauren Laverne, Steve Lamacq & Gideon Coe in addition to supporting Editors, Andrew Weatherall, Walls, Ulrich Schnauss and Fujiya & Miyagi live. As well as playing the Supersonic Festival & The Garden Festival (Croatia), Free School headlined the Rise Of Birmingham show to celebrate the launch of The Library Of Birmingham in October 2013.