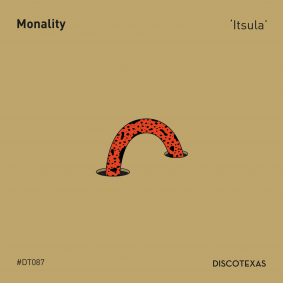 Monality - Itsula EP
Live electronic duo Monality are next up on Discotexas a year after their stunning debut.
Allen Hulsey and Erdem Tunal? combine deep tech with ethnic influences and tonal sounds into their own unique output. They gained incredible momentum during their first year with releases on Noiseist, Wold Records and Bercana Music featuring an intriguing blend of acoustic instruments including fretless guitar, ba?lama, kanun and bowed guitar.
This fascinating new EP kicks off with 'Itsula' featuring a kanun (Turkish zither), which is a 78 string traditional instrument. Those smeared strings bring real voodoo charm to the grooves as rubbery kicks roll below. Subtle, slow release and sensuous, it's a fresh track with a very unique charm.
Then comes the intoxicating 'Up&Down' with fretless guitar performing enchanting ethnic scales. It was performed on the Main Stage at Sonar Istanbul, one of fifty live shows the pair have done in the last year, and is a magical track with warm, rugged bass and alluring strings that is sure to become a big tune on terraces and at open air parties this summer.
This is a truly unique EP of brilliantly worldly sounds from Discotexas and Monality.
Tracklist:
1. Itsula
2. Up&Down