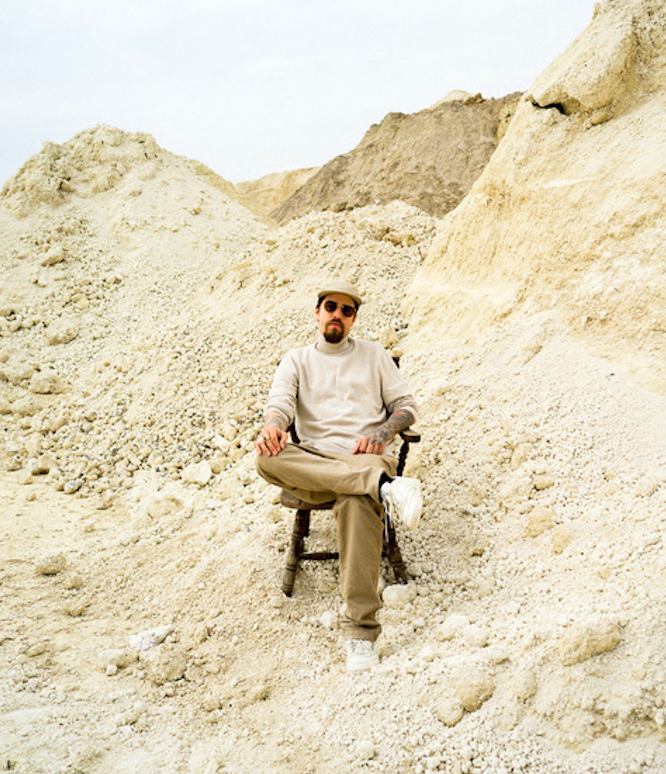 Demuja drops long-awaited new album Period of Time
Austrian DJ and producer Demuja has unveiled his hotly anticipated new album Period of Time, out 20th August.
A sonically diverse project that takes in everything from house and disco to electro and breaks, Period of Time is Demuja's most ambitious undertaking yet. The first three tracks on the LP have recently been released as part of a unique trilogy of singles, with accompanying videos directed by Greg Barnes, a visionary filmmaker signed to Ridley Scott's Black Dog Films agency who has previously worked with Bonobo and Kamaal Williams.
Setting the tone, opener 'Love Is Free' combines pounding snares, soul-drenched vocals and an emotion-tinged retro synth line, expertly finding the sweet spot between nostalgia and modern sounds. Next up, 'In My Soul' is an irresistible dose of Chicago house, while 'The Time Has Come' captures the essence of Italo disco and Hi-NRG, channeling it into something fresh and exhilarating. The videos for these singles are based around the mythical 'Demuja Plate' and collectively form a complete short film.
Elsewhere, Demuja joins forces with French artists Larry Houl and Lorenz Rhode, on the jazz-tinged 'Spirit Soldie' and synth-driven disco stomper 'Love Somebody' respectively, and with Mr Beale on the soul-drenched hip-hop of 'Wasting My Time'. Further highlights come in the form of '32 Filters', a track that illustrates Demuja's trademark raw house sound,  the acid house vibe of 'In My Soul' and otherworldly 'Existence', before things are closed out with the jazz-inflected jungle of 'Funky Pills'.
"For Period Of Time, I wanted to reinvent myself with different and more original music," Demuja previously explained. "Even though I still love classic house music, I think it's time for me to move on. Changing, learning and reinventing was, and always will be super important for me, to stay creative & fresh."
Carving a reputation around his ability to inject some soul into disco and house, Demuja has previously released music on a string of lauded imprints, including Nervous Records, Traxx Underground and Toy Tonics. His music has been streamed more than 20 million times across multiple platforms and he boasts over 220,000 monthly Spotify listeners. Period of Time follows last year's LP Atlantic Avenue.
A remarkably diverse audiovisual project, Period of Time represents some of Demuja's finest work to date.
To find out more about Demuja, go to: Facebook | Twitter | Instagram