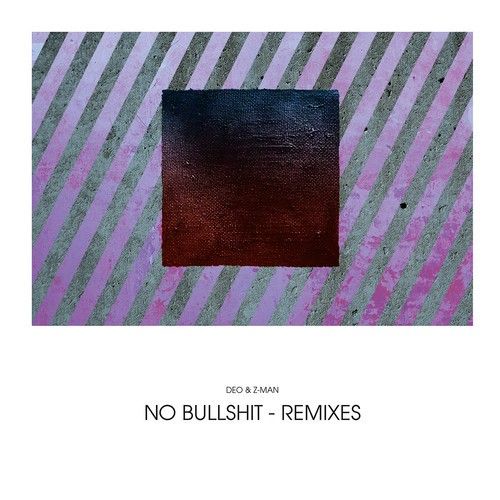 DEO & Z-MAN – NO BULLSHIT REMIXES
Sneaking in under the radar late last year, and far too late for most end of year polls, came one of the most inventive and infectious long players of 2013.
Hamburg heroes Deo & Z-Man's wildly eclectic and playful neo-classic 'No Bullshit' was a riot of ideas, colours, moods and general party-rocking good grooves. Released on the always forward-looking hafendisko label, the album fully deserves this extensive, similarly creative remix package.
Totalling 18 tracks, 'No Bullshit Remixes' had managed to pull together an enviable line up of producers to rework and reinterpret each of the album's tracks.
ARTTU provides a typically unhinged neo-electro version of 'Chopped Memories', while Marc Schneider's remix of 'Iced Out Space Lazerlights' riffs on the outer space groove of the original. Smallville boss Julius Steinhoff delivers signature piece of tightly wound deepness, while Frank Agrario provides a synth boogie-trip take on 'Slippin' Into Somethin'.
The breath of styles matches that of the original album – Faded Ranger choose to expand on the wigged out hip-hop chug of Two Blue Bros, while Lee Burton's 'Smokeroad' treatment treads an ambient, smoker's delight path towards enlightenment.
Tiger Skin and Alex Dimou both provide exceptional dance floor damagers from the original source material, while Subz&Matik drop two equally killer breaks-inspired versions of 'Ms Oberheim'. Erobique and Luca Lozano both take on the single 'XTC' – and produce radically different, yet equally interesting results.

Elsewhere, Credit 00, Joney, La Boum Fatale, RatKat, SLG and Deo and Z-Man themselves complete the hugely impressive collection – no filler, no bullshit. hfndisk14 – 15 September 2014 – 4250382427575