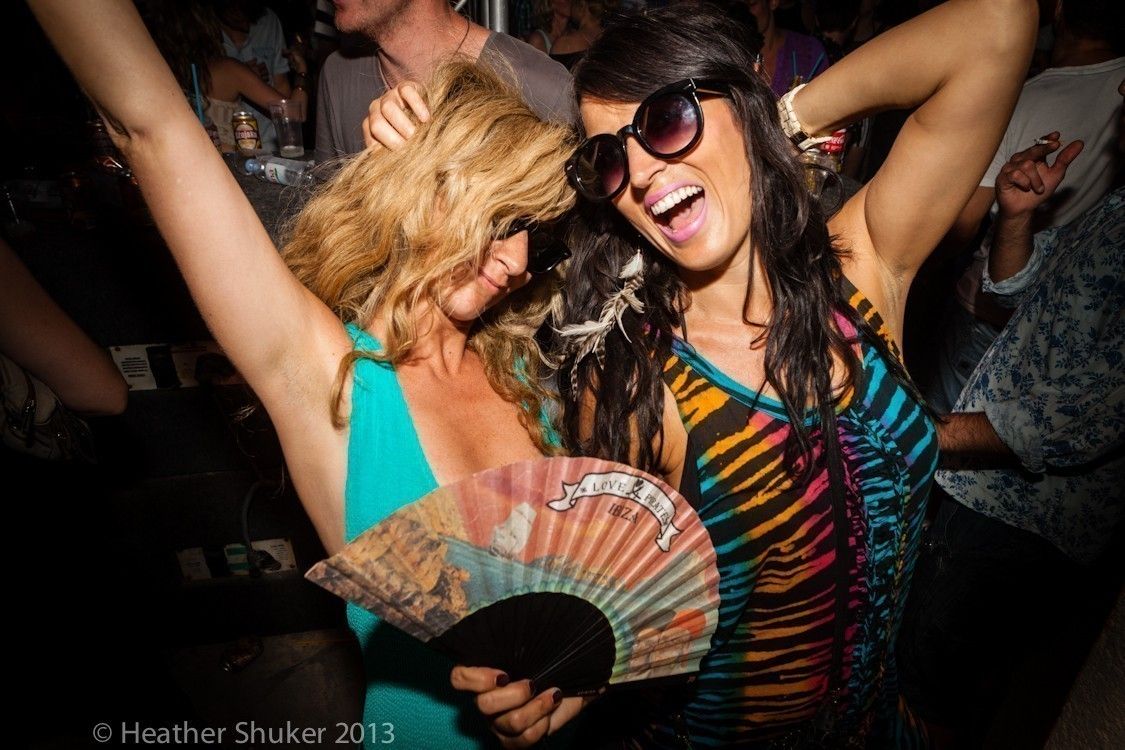 Derrick May, Francois K and more guys announced for Electric Elephant
Electric Elephant returns for its 7th year from July 10th – 14th in Croatia, set upon the beautiful Adriatic coastline. The intimate boutique experience has just announced two further headliner names performing at the festival this summer, and also introduces two debutants as Electric Elephant continues to invigorate its bookings for 2014.
The cosmically-twinned seminal DJs Derrick May and Francois K both star at Electric Elephant. Derrick is one of the founders of the Detroit techno scene and often referred to as a true legend of electronic music. He will be playing at the stunning outdoor setting of Barbarella's nightclub (late 1970's Ibiza experience springs to mind!) Expect a thundering soundtrack from Mr. Mayday himself until sunrise and beyond.
Francois K is New York's Deep Space resident and one of electronic music's most iconic figures. Having previously appeared at EE back in Petrcane where his main stage set went down in Electric Elephant history, this year he returns to play a very special 6 hour Beach Bar Balearic selection on Sunday from 6pm until midnight. Expect everything from dub to jazz, soul to disco and beyond.
Debutants Munk runs Germany's esteemed Gomma, a DFA-inspired label which encapsulates his own vision, feted as one of the country's leading electronic producers; The Emperor Machine is Andy Meecham's solo project, born out of the Chicken Lips' member's desire to create new sounds using vintage equipment and seventies production techniques, bringing a different soundscape to Tisno. And Soul Jazz Soundsystem are behind the brilliant Soul Jazz Records; the collective is a record label, record store, sound system, publisher and radio broadcaster. Further names added include Kabal – Winston & Pipes, Man Power (Hivern/Correspondant), 2 Billion Beats, Hustle DJs, Civilisation DJs and
Darren Stewart.
They join recently added names including Good Times founder Norman Jay, celebrated beat master Motor City Drum Ensemble, Panorama Bar resident Prosumer and the intriguing Awesome Tapes From Africa. Previously announced guests include Chez Damier, Horse Meat Disco, FCL, Justin Robertson, Ashley Beedle, Rahaan, Max Essa, The Numero Group, Begin (James Holroyd), Stevie Kotey (Ambassador's Reception), Man Power, Neil Diablo and Joe's Bakery.
An intimate electronic odyssey set in a region of true beauty, the festival is one of Croatia's founding events. Following on from last year's eclectic lineup, Electric Elephant is once more offering a sublimely diverse range of sounds. Set near the idyllic town of Tisno, it is a celebration of amazing music and the glorious sun, an intimate paean to dancing the night away under a starlit sky until dawn with like-minded souls from around the world.
Electric Elephant – The Story So Far…
Derrick May
Francois K
Norman Jay (Good Times)
Chez Damier
Motor City Drum Ensemble
Horse Meat Disco
FCL
Prosumer
Justin Robertson
Munk
Emperor Machine
Ashley Beedle
Soul Jazz Soundsystem
Awesome Tapes From Africa
Rahaan
Max Essa
Begin
The Numero Group
Chris Duckenfield
Sean Johnston (Hardway Bros./ALFOS)
Unabombers
Stevie Kotey (Ambassadors Reception)
Ruf Dug
Lowlife
Down To The Sea & Back – Kelvin Andrews & Balearic Mike
Kabal – Winston & Pipes
Idiots Are Winning – Jake Manders & Louis Finch
Thunder
wOnK (Soul Mekanik)
Krysko
Man Power (Hivern/Correspondant)
2 Billion Beats
Will TRAMP!
Neil Diablo
Il Bosco (Red Laser Records)
Matt Ward (Wet Play/Piccadilly Records)
Joe's Bakery
Hustle DJs
Kosmonaut
Billy Scurry
Leon Sweet
Nick Acid Tree
Jan Hammered
Steve O'Connor
Martin Davies
Home Grown DJs
Ola
Engine DJs
Funky Navigation
Civilisation DJs
Darren Stewart
The Garden Tisno is a picture perfect paradise on the Dalmatian coast, with its main stage and secluded sandy bay and beach bar overlooking the crystal clear sea. During the afternoon and evening there are voyages on the legendary Argonaughty which sets sail out across the glittering Adriatic waters, and the sublime magic continues with nightly after parties at the amazing outdoor club, Barbarella's, to party under the stars and see the sunrise. The site features onsite apartments and luxury Shikar tents, whilst Tisno itself is a picture-postcard town with restaurants, shops, bars and accommodation options. The beautiful cities of Split and Zadar are close by, with stunning national parks, secluded beaches and beautiful islands close by.
Tickets to Electric Elephant cost £120. Don't forget Double Whammy tickets are available for Electric Elephant and fellow Croatian session The Garden Festival for just £150 for both festivals. Argonaughty boat and Barbarella's club parties will be revealed soon.
Electric Elephant
Thurs 10th – Mon 14th July 2014
@ The Garden Tisno, Petrica Glava 34, 22240, Tisno, Croatia
Full weekend tickets: £120
Double Whammy pass with Electric Elephant and The Garden Festival: £150
www.electricelephant.co.uk