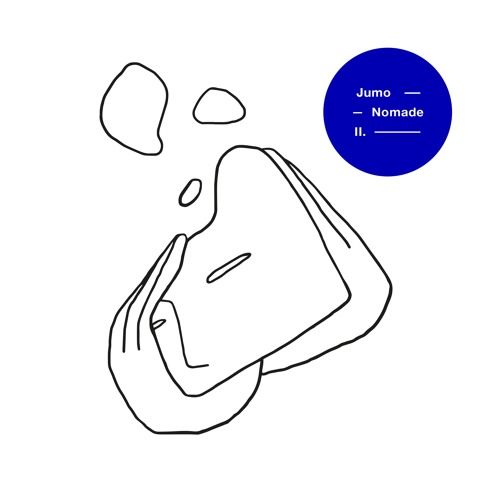 Jumo - Desert
Directed by Meskaprod, responsible for music videos including Odesza's 'My Friend Never Die', and Jumo's boundary-blurring multimedia collective Cela, the film is based on the discovery of an abandoned hospital in Jumo's hometown. Filmed in 4K, the film was shot in one week and makes use of the Sony Alpha 7S Mark II camera, chosen for its ability to shoot in a very dark environment and capture light better than the human eye. The two collectives worked together around the relationship between image, body, environment and the notion of identity, with the projected drawings which are visible in the video forming a reflection of the changing facets of the human being. Nomadic and always moving, they open a door to the imaginary.

Thump and RBMA Radio-approved label Nowadays Records is responsible for driving France's thriving beat-making scene with releases by artists such as Fakear, Douchka and Everydayz & Phazz. The label, created by members of the futuristic, cross-gender beatmakers collective La Fine Equipe, is the French answer to the USA's own purveyors of R&B and electronic music, including Soulection and Fresh Selects. After making a name for itself by hosting a show on Rinse France, throwing parties in 1K capacity Parisian venues and by teaming up with Boiler Room for a special showcase of the 'New French' electronic scene, the label is now ready to transcend their Parisian roots and branch out to a worldwide market. Their recent UK DJ debut alongside Fakear, Superpoze and Dream Koala at a sold out XOYO yesterday signs the beginning of a new gallic powerhouse.

Would love your thoughts on the video and EP and see if you might be able to feature it in any way!
Buy Link: https://nowadays.lnk.to/Jumo-Nomade