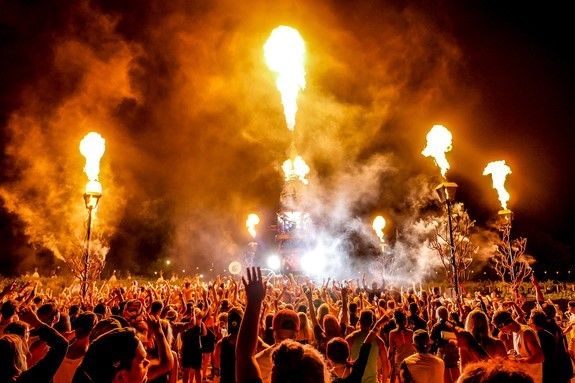 DESTINATION ULTRA: MEMORIES OF ULTRA WORLDWIDE 2014
As ULTRA MUSIC FESTIVAL fast approaches its seventeenth annual edition and gears up to transform Bayfront Park in Downtown Miami over the weekend of March 27-29, the international brand of the World's Premier Electronic Music Festivals, ULTRA WORLDWIDE, delivers a short film that truly encapsulates what ULTRA has achieved over the past 12 months.
In another exquisite collaboration between UMF Films and Charly Friedrich's FINAL KID, 'Destination Ultra: Memories of Ultra Worldwide 2014' documents the story of the world's most international and independent festival brand, effortlessly capturing the emotion, love and enjoyment shared by the hundreds of thousands of people that attended Ultra's full scale festivals in seven countries worldwide over the course of 2014. From Miami, Chile and Buenos Aires, to Europe, South Africa, Korea and Japan, this stunning short film covers every mile travelled, through the eyes of fans and DJs alike.
With everything firmly focused on the Miami flagship, it can also be revealed that Ultra Music Festival's hugely anticipated 'Resistance' Stage will be co-produced by the UK's award winning Arcadia Spectacular team! In what will be Arcadia's first foray into the United States, fans already excited by the latest edition to Ultra Music Festival can now look forward to being bombarded by a stage experience unlike any other. Founded in 2007 and responsible for creating some of the most mind blowing staging at Glastonbury Festival over the past few years, this award winning production outfit will be bringing its legendary, immersive, state of the art production set up to accompany the much hyped 'Resistance'.
For further information about Arcadia Spectacular head to the official website, at www.arcadiaspectacular.com.
Ultra Music Festival takes place March 27-29, 2015 during Miami Music Week and is an 18+ event.
For further details and ticket information, head to ultramusicfestival.com