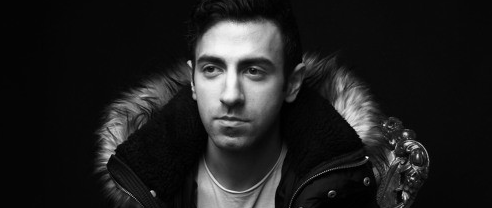 Destinys Child – Say My Name (Novado Remix) – Behind the Scenes Interview
Emerging DJ and producer Novado is a name hot on everyone's lips, and it is clear to see why, thanks to his impressive arsenal of RnB infused House records. We caught up with the exciting talent to discuss his latest work, a remix of Destinys Child's 'Say My Name'.
Hey! Firstly, what made you decide to remix this track?
I love remixing RnB tracks, and this is obviously a real classic in that genre. There's something special about it, I've always been fascinated by the mysterious feel the original has to it and I wanted to make a remix that really brought that out. Also I made a remix of another RnB classic last year, 'No Scrubs' by TLC – this was meant as a follow-up to that remix.
Do you think this style suits you, and is this the Novado sound?
I definitely think so, I love making Deep House remixes of RnB tracks. Apart from dance music, the urban genres are the ones I enjoy the most.
My style will be evolving, but the main common element will always be the focus on the feeling and emotion in the music.
What influences do you think are noticeable in this track?
There's always a lot of influences from different places in my music. A lot of the vibe in this track obviously comes from UK Bass music, especially the garage-y bassline. There are also more subtle stylistic influences that are not necessarily from a specific genre of music. For example you can hear a choir layered in behind the main vocals, which I think give a certain hymn or church-like sound to the track. I worked a lot with the reverb on the different elements and the processing of the pianos to enhance that effect too.
How long did it take you to create this remix?
It came together in about two weeks. As always though, there are adjustments that need to be made after having tried the track out and getting input on it, which makes it take a while to finish off completely.
Was this a quick track for you, or was there a lot of thinking involved to finish it off properly?
This was definitely a remix that came together pretty fast. I had a clear idea of what I wanted to do with the track when I started out.
Have you played this one out at a show yet?
I have! I always try my tracks out before releasing them to get a chance to make edits after having seen how they work on a dancefloor and what they sound like on a bigger sound system.
Does it differ when producing a remix to producing an original tune, and why?
It does, remixes typically come together faster and easier, for me at least. You'll always have some ground blocks to use as a departure point and u can build off of that.
Finally, where can we get our hands on the track?
It's available as a free download on my soundcloud: https://soundcloud.com/novadoremixes/destinys-child-say-my-name-novado-remix
Novado Online
https://www.facebook.com/novadomusic
https://soundcloud.com/novadomusic
https://www.instagram.com/gorginrezvani