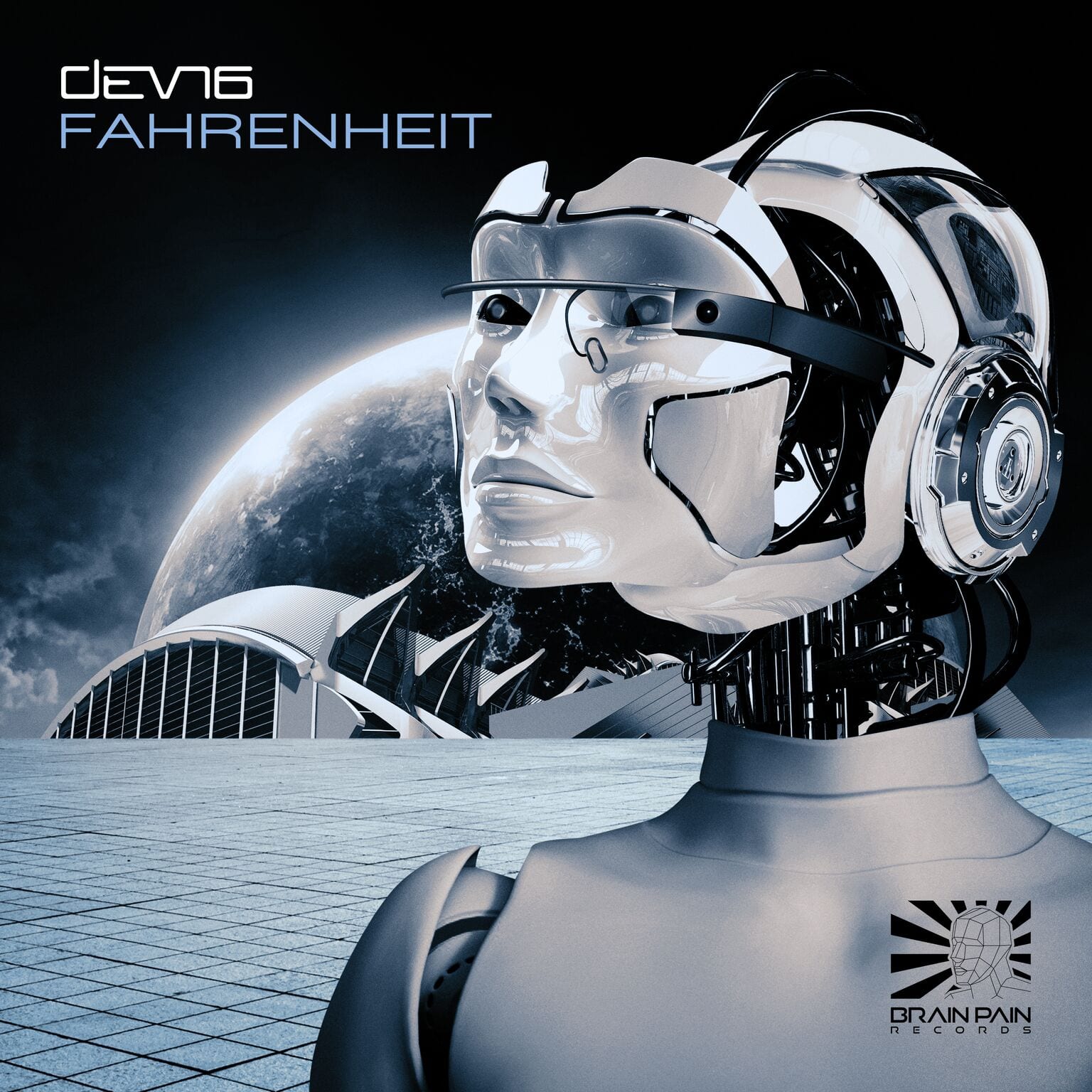 DEVN6 Releases 'Fahrenheit'
DEVN6 has carved out a reputation over the last year or so as a prolific Producer and DJ more recently via the DevTrax Podcast series. Operating out of Zurich, she has quickly amassed respect amongst peers as a purveyor and creator of quality electronic music cuts and shows. Kicking off 2020 in style, DEVN6 returns to BRAIN PAIN RECORDS for 'Fahrenheit'.
Starting off with a rapid-fire precession of dark and rolling bass swells over a dramatic rally of skipping hi hats 'Fahrenheit' kicks off from the start line with style. The introductory lead synth floats over the rhythmic elements offering contrast from the machine-like drums with a loose and free flowing melody that slides up and down in a form that blends the freedom of an electric guitar solo into synthesizer form. Angelic vocal padded chords drive the melodic signature of the production offering an ethereal backdrop which dictates the direction of the ever-changing lead synths. The breakdown opens up the filters and decays on the leads for a driven and gradually intensifying crescendo of energy before snapping back into action with an abrupt blast of white noise and bass. The production throws between reflective melodic moments of bliss and more menacing dancefloor-orientated segments coming together for a contrasting and memorable meditation that rolls on for nearly 9 minutes in length.
It's a rapturous and high-energy production that showcases the creative freedom that Producer DEVN6 displays in free-flowing form. Another tick on the list of a growing discography and a record that deserves a place in mixes and playlists for the foreseeable future. You can also catch DEVN6 at the famous Space Monkey in Zurich on 30th April.
'Fahrenheit' is out now on all good digital music stores via BRAIN PAIN RECORDS.
Listen Now
Spotify

Soundcloud
https://soundcloud.com/brainpainrecords/devn6-fahrenheit
Buy
https://www.beatport.com/track/fahrenheit-original-mix/13127659#
Social Media
DEVN6
• Web: https://devn6com
• Facebook: https://www.facebook.com/devn6
• Soundcloud: https://soundcloud.com/devn6
• Beatport: https://www.beatport.com/artist/devn6/802653
• Instagram: https://www.instagram.com/devn6official
• Traxsource: https://www.traxsource.com/artist/520805/devn6
• Juno: https://www.junodownload.com/artists/Devn6/releases/
• Resident Advisor: https://www.residentadvisor.net/dj/devn6
BRAIN PAIN RECORDS
• Web: https://brainpain-records.com
• Facebook: https://www.facebook.com/brainpainrecords
• Soundcloud: https://soundcloud.com/brainpainrecords
• Beatport: https://www.beatport.com/label/brain-pain-records/81030
• YouTube: https://www.youtube.com/c/BRAINPAINRECORDS
• Instagram: https://www.instagram.com/brainpainrecords
• Traxsource: https://www.traxsource.com/label/47529/brain-pain-records
• Juno: https://www.junodownload.com/labels/Brain+Pain
• Resident Advisor: https://www.residentadvisor.net/record-label.aspx?id=17544