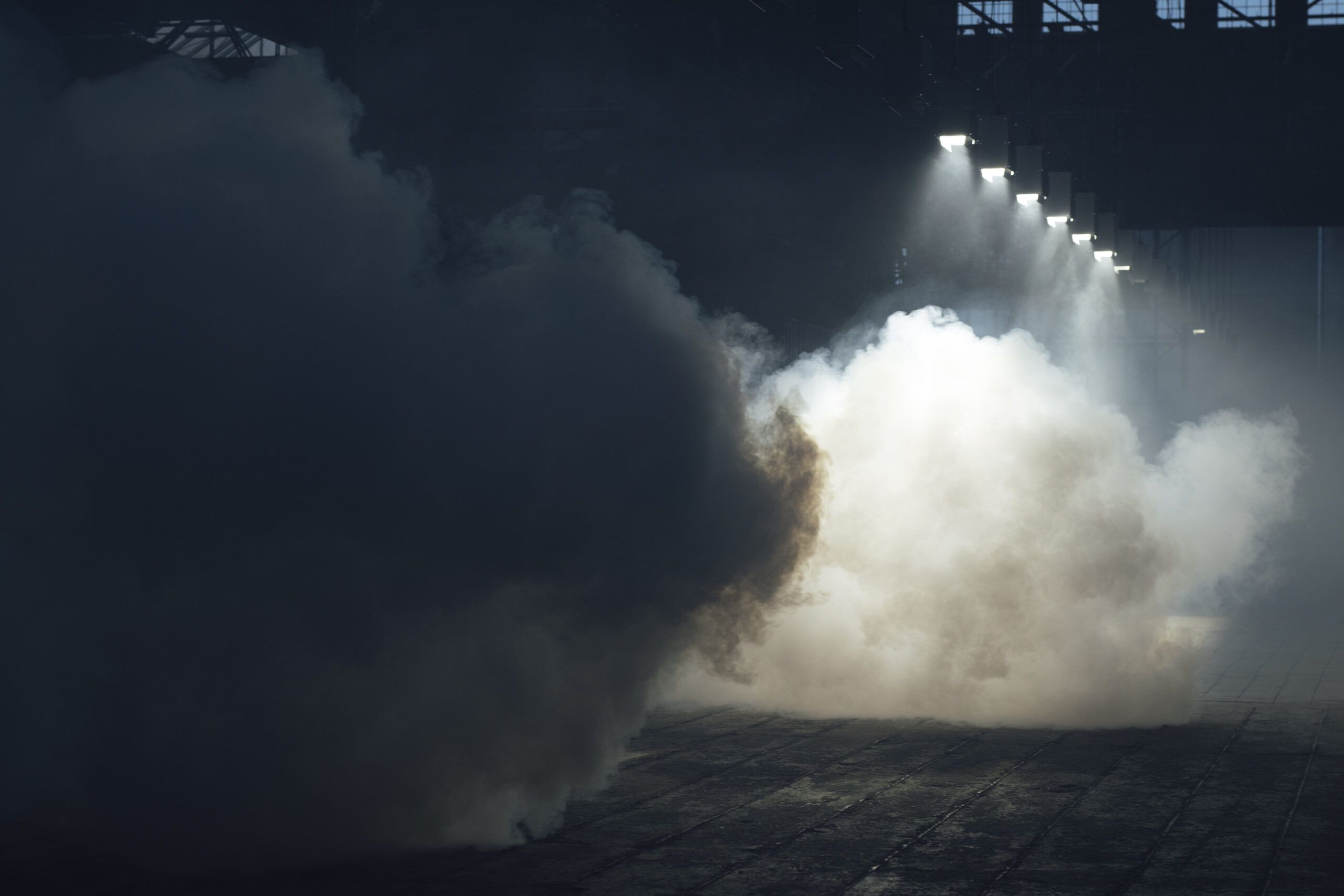 DGTL BCN reveals their full Art & Revolution program
Just two more weeks and DGTL will take over Barcelona for the fourth time. After releasing their full line up a month ago, anticipation is rising for this year's edition which with its stacked lineup already promises to be one for the books.

But as can be expected from the Dutch festival organization it doesn't stop with music. After announcing the European premiere of Cluster 2.0 as their first Art audiovisual performance some weeks back, DGTL now reveals its full Art & Revolution program.
For starters, SKYLINE, premiered on this year's DGTL Amsterdam, will see its evolution on this year's Barcelona edition, surely making quite an impact on every visitor entering the festival grounds. Created by DGTL's Boris Acket & Bob Roijen together with contemporary artist Nick Verstand, the artwork features a tunnel-like audiovisual performance where carefully placed, sequenced lighting is combined with sound stimulus to create a surrounding experience for the user. The artists will face the challenge of adapting this 80-meter-wide per 7-meter-high audiovisual performance to completely different festival grounds, at none place other than the festival's main entrance. This audiovisual performance will constitute a suitable complement for the aforementioned Cluster 2.0, thus strengthening this year's exploration of the meeting points between space, light and sound.
This year, DGTL combines their two pillars Art and Revolution into one waste art sculpture. Collec, a local design studio, has created big waste sculptures made out of the plastic waste DGTL collected during the Barcelona Beach Clean-up which the festival organization initiated in June. During this day, DGTL together with Oceanic Global and Nike Box Barcelona, teamed up with 100 volunteers and collected a total of 40 bags packed to the brim full of plastics such as bottles, straws, cigarettes and such which were collected on the beach of Barcelona. The Beach Clean-up is captured in some moving photographs by local photographer Chechu Pajares which are displayed at this year's festival on big prints at an on-site photo exhibition to raise awareness amongst the visitors.
But as not has gone unnoticed, DGTL has been taking strides towards their mission to become the world's first zero-waste circular festival by 2020. From previous sustainable implementations such as meat-free catering, to banning single use plastic cups and even urine recycling, to launching this year's circular food court. After a successful try-out in Amsterdam earlier this year, DGTL is also in Barcelona taking the next step to circularity: Zero food waste. Any residual bio-organic waste, as well as biodegradable disposables of the food court will be converted into compost over the course of 6 months which will be distributed to local farmers. This results in DGTL BCN being completely food waste free this year.

Last but not least DGTL have teamed up again with Barcelona Food Makers to stimulate the integration in society of groups that are at risk of social exclusion, such as refugees. As was the case last year they will take care of the meat-free catering in DGTL BCN's food court.

Now the full music, art & revolution program is released, Barcelona can prepare itself for a stellar edition in the making. Last tickets available via DGTL.
GENERAL INFO
DGTL Barcelona 2018
Date: August 10 + 11
Location: Parc del Fórum, Barcelona