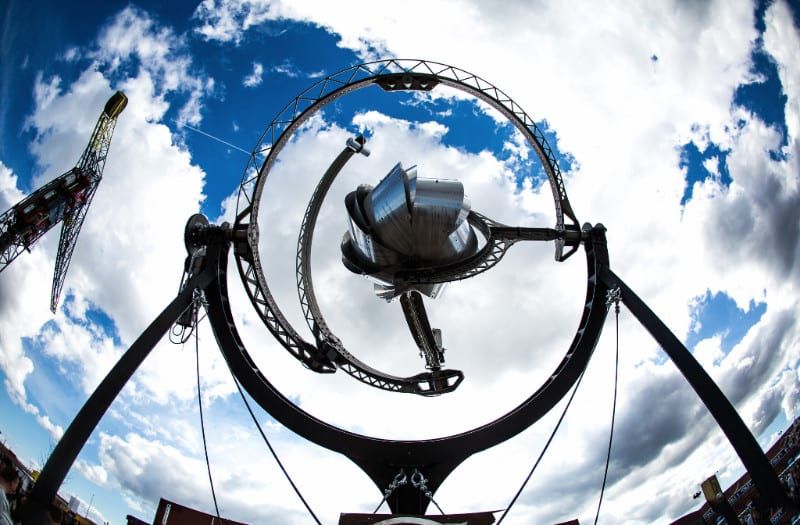 DGTL launches Art Pitch 2016
DGTL launches Art Pitch 2016, an open call for artistic projects in the festival's second Barcelona edition.
The winner will receive a budget of €5,000 to install the piece at Parc del Fòrum on August 12th and 13th
DGT ART 2015
Barcelona, April 22nd 2016.- Innovation is one of the key words that define DGTL. Renowned for its outstanding international lineup and for offering a global concept based on three basic pillars —music, art and sustainability—, the Dutch festival, one of the year's most spectacular events, will be celebrated at Parc del Fòrum for the second consecutive year. Always at the forefront, DGTL launches Art Pitch 2016 is an open call for artists, designers, students and creative minds who feel identified with the DGTL spirit. The festival will award the winning art installation with a budget of €5,000 to set it up at Parc del Fòrum, where it will be on show during August 12th and 13th within the Art & Revolution program.
With last year's Kinetic Art and this year's Art Installations, DGTL Art aims to show festivalgoers different kinds of art, disciplines and processes articulated around sustainability, highlighting innovation, lighting and the use of recycled materials.
The submission period opens today and finishes on May 21st. The terms and requirements to participate are listed on DGTL's website https://bcn.dgtl.nl/en/art-pitch-2016. The winning project will be revealed in early June.
Tickets
Early Bird €55
Second release €62,50
Final price €69,50
On April 28th the daily lineup will be announced and daily tickets sale launched.
On June 22nd, DGTL Barcelona will reveal new headliners.
Listen to the line-up with this playlist (get the embed code for the online articles)
https://playmoss.com/en/good2b/playlist/nuestros-favoritos-de-dgtl-barcelona-2016