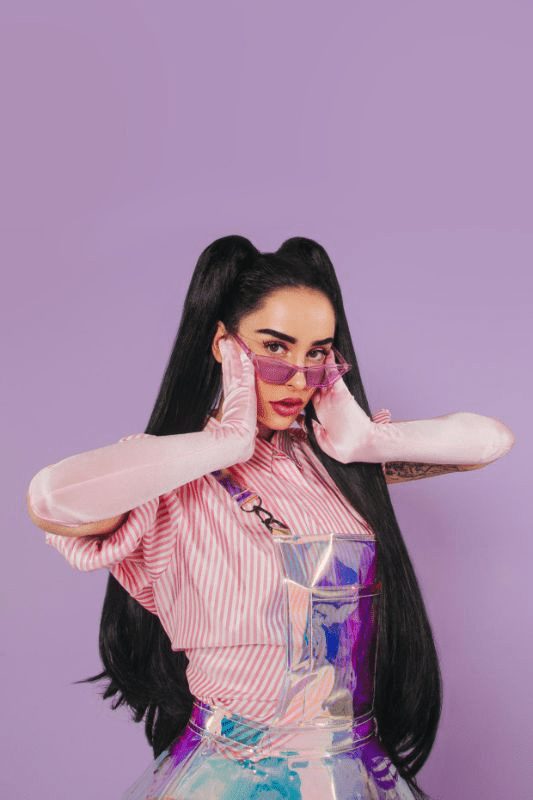 'DIABLO' ILIRA and Juan Magán out today
DIABLO
is the new single from Kosovo-Albanian pop diva ILIRA out today 
Friday 31stMay 2019
, serving as an anthem for victims of abusive relationships.
Flexing her vulnerable side for the first time, the 4-octave-singer cuts her heart open with a precision scalpel, granting us insight into the aftermaths of a violent love. Featured by Spanish hitmaker
Juan Magán
, the duet is a melancholic dialogue, forcing the listener to dance through tears. Having teamed up with production duo BANX & RANX- who have cuts on music by Dua Lipa, David Guetta and Ella Eyre- DIABLO is an undeniable Summer smash.
The playful pop melodies and Caribbean summer vibe create quite a juxtaposition with the lyrics: "Mouthful of pretty lies, handful of dynamite, every time you let me burn, if I'm being honest I just never learn" ILIRA sings to set the scene of verbal and physical abuse. Introduced by Latin guitar riffs, the song flows into a danceable chorus that represents hope in what appears to be a hopeless situation. The desperation in ILIRA's falsetto embodies the fragile state of a victim that is traumatised from being emotionally and physically abused. DIABLO marks the coronation of a multi-layered pop princess, eager to be a candid lyrical voice for those who are too afraid to speak about the issue. Breaking the silence in pop music about domestic violence, DIABLO is set to write history.
Raised in a small Swiss town by Kosovo-Albanian parents, ILIRA struggled to find her place in an environment with clashing cultures. Citing a wide set of musical influences from Nirvana to Rihanna as her first major muses, ILIRA developed a rebellious middle- finger-wagging attitude at a very young age, shaping her into the artist that she is today. ILIRA began cutting her teeth on the live stage in various talent shows on Albanian and Swiss TV, all the while writing songs to beats she had purchased online and posting clips of these songs to Instagram. Flash forward to a move to Berlin, Sony Music Germany snap ILIRA up and she begins penning catchy pop tracks in LA and London. With more music to follow this year, ILIRA is a pop princess no longer in waiting.