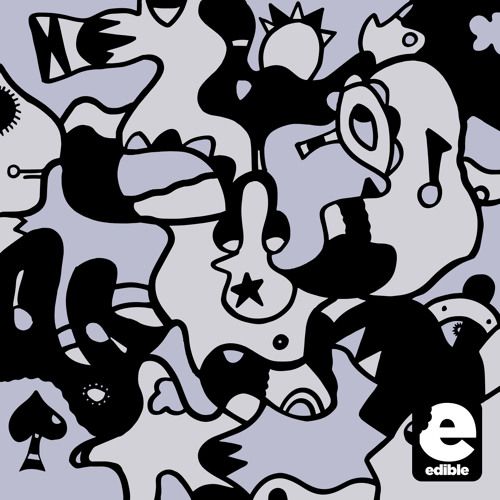 Lauren Lane - Diary Of A Mad Woman EP
Lauren Lane kicked off 2016 in massive fashion with stellar performances at nightlife institution Pacha NYC's official closing party, as well as The BPM Festival's celebrated Ya'ah Muul Jungle event and daytime closing party, earning her immediate recognition in Mixmag's "10 most unforgettable moments of BPM 2016 andPulse Radio's "5 Breakout Stars of The BPM Festival 2016". Now, she releases her hotly anticipated 'Diary Of A Mad Woman' EP on Eats Everything and Nick Harris' new Edible Records label out January 29.
With the title track "Diary Of A Mad Woman" is getting recent spins by Jamie Jones, Marco Carola, Stacey Pullen, and Russ Yallop at The BPM Festival, the release displays Lauren's production prowess throughout three tracks. The lead track kicks off with a groove, with deft keys providing a simple melody, while soft ambient touches cushion slamming beats and a driving sub-bass. "The Right Kind Of Weird" keeps the energy up with an infectious bassline dusted with micro samples, transposing ride cymbals and subtle keys. The digital release features a third offering, "FOMO," which plunders into similar territory, with the playful arrangement, choppy dialogue and booming bass captivating listeners, as the electro tinged beats weave their charm.
Cutting her teeth on the NYC house circuit, and moving on to Hollywood's Sound Nightclub where she was a resident, LA-based Lauren Lane has become a regular on the festival circuit, taking on Coachella, The BPM Festival, Burning Man, TomorrowWorld and more, as well as regular club spots around Ibiza, Europe, South and North America. Look out for more to come this year from Lauren, named by Mixmag as "a shining American techno pioneer in 2016" in their feature on "Eight Artists Taking American Dance Music To The Next Level in 2016" and catch her at one of the tour dates below.
Lauren Lane 'Diary Of A Mad Woman' is available now on vinyl via www.juno.co.uk.
Lauren Lane Upcoming Tour Dates
February 8 Itajai, Brazil @ Warung Beach Club
February 12 San Francisco, CA @ Public Works
February 27 London, England @ ANTS London Launch Party at Electric Brixton
March 4 Chicago, IL @ Spybar
March 5 Atlanta, GA @ Soundtable
March 9-13 St. Maarten @ SXMusic Festival

www.Facebook.com/laurenlanemusic
www.Twitter.com/laurenlanenyc
www.Instagram.com/laurenlanequestionmark
www.Soundcloud.com/laurenlane