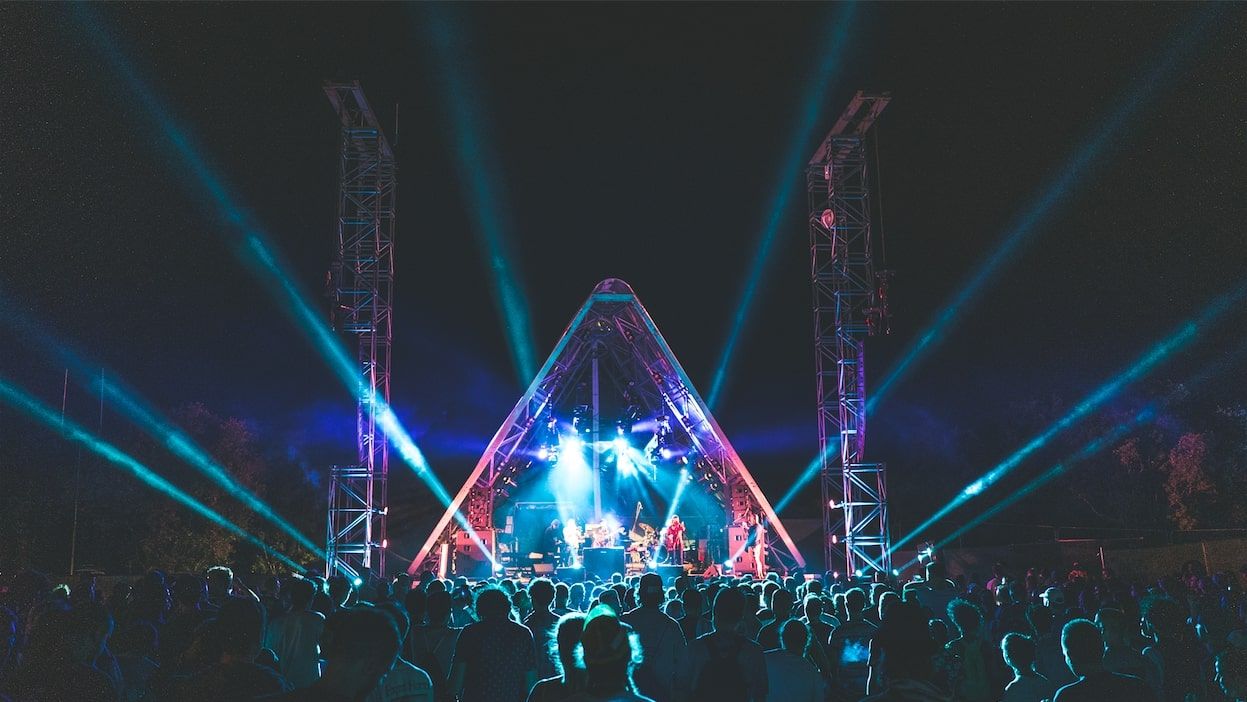 Dimensions Festival 2019
Croatian essential mainstay Dimensions announces another forward thinking line up – pulling together all the fringes of the electronic music sphere for one last party at Fort Punta Christo from Wednesday 28th August – Sunday 1st September.
After eight years of exceptional programming, Dimensions will be saying goodbye to Fort Punta Christo and uniting 7,000 ravers for one last year with Jeff Mills, Omar-S, Hunee, Peggy Gou, Larry Heard aka Mr. Fingers live, Nina Kraviz, Paula Temple, Joy Orbison, Gilles Peterson, Call Super, Zip, Mr.Scruff, Andrew Weatherall, Craig Richard amongst an all-star line-up. Don't sleep on tickets: http://bit.ly/Dim19_tkts
Dimensions Festival takes places in one of the most stunning locations on the globe, set in a spectacular abandoned fortress. Picture coast-side chilling, sunset beach sessions and exploring the labyrinths of the fort at night. Unique arenas are plentiful, in the fort find Noah's Ballroom, The Void, The Garden, Subdub Arena and of course the 80-foot Moat, stacked high with speakers. Dimensions advise festival-goers to reserve a place via the deposit scheme or purchase a ticket as soon as possible.
Still to be announced are boat, beach and tunnel parties, stage takeovers and more. Pula is accessible by taxi from the site and is complete with transport links, apartment accommodation, and historic sites. For those wishing to camp on-site, or for more info on accommodation options including boutique camping, mobile homes and more, head to dimensionsfestival.com/accommodation/. Flight options from the UK are to Trieste, Ljubljana, Zagreb, Venice Treviso or Venice Marco- Polo airports, and then a transfer. Coach packages and flight packages are all available to view/purchase at dimensionsfestival.com/travel/. Keep your eyes on the Dimensions channels for further news on line-up, boat parties and artists, see you at the final year of the fort!​
FULL A-Z LINE UP BELOW:​
AFRODEUTSCHE – ALEX T – ALIENATA – ANDREW WEATHERALL – AWESOME TAPES FROM AFRICA – BATU – BINH – BLASHA & ALLATT – BLAWAN – BREAKAGE – BUTTER SIDE UP – CALL SUPER – CHILDREN OF ZEUS LIVE – CIEL – COMMODO – COSMIC SLOP – COURTESY – CRAIG RICHARDS – DAM FUNK LIVE – DARWIN – dBRIDGE – DIMENSIONS SOUNDSYSTEM – DJ BONE – DJ STINGRAY – DMX KREW LIVE – DOC SCOTT – DONNA LEAKE – DVS1 – ERIS DREW – FRANCESCO DEL GARDA – FUMIYA TANAKA – GABRIELLA VERGILOV – GENE ON EARTH – GILLES PETERSON – HAMISH & TOBY – HEELS & SOULS – HELENA HAUFF – HESSLE AUDIO – BEN UFO, PANGAEA, PEARSON SOUND – HUNEE – IDENTIFIED PATIENT – IVAN KOMLINOVIC – JAGUAR – JAN KINCL & REGIS KATTIE – IMOGEN – JANE FITZ – JAYDA G – TONY ALLEN & JEFF MILLS LIVE – JENSEN INTERCEPTOR – JOACHIM – JOSEY REBELLE – JOY ORBISON – KAREN GWYER LIVE – KIARA SCURO – KIRSTI – LABUD – LARRY HEARD AKA MR FINGERS LIVE – LUCY LOCKET – LUKAS WIGFLEX – MAFALDA – MAKE ME – MALA – MARK TURNER – MICHAEL UPSON – MIMI – MISLAV – MOR ELIAN – MR SCRUFF – NICOLAZ LUTZ – NINA KRAVIZ – NU GUINEA DJ – OBJECT BLUE – OCTAVE ONE LIVE – OMAR – OMAR S – PAULA TEMPLE – PEACH – PEGGY GOU – PETAR DUNDOV – PYTZEK – RADIOACTIVE MAN LIVE – SADAR BAHAR – SAOIRSE – SHANTI CELESTE – SKEE MASK – SKEPTICAL – SOLID BLAKE – SOURCE DIRECT – SP:MC – SPFDJ – STEAM DOWN ORCHESTRA – THE FOGSELLERS – THE GHOST – THE IRON GLOVE – TOM HANNAH – VLADIMIR IVKOVIC – VOLSTER – YURI – ZIP