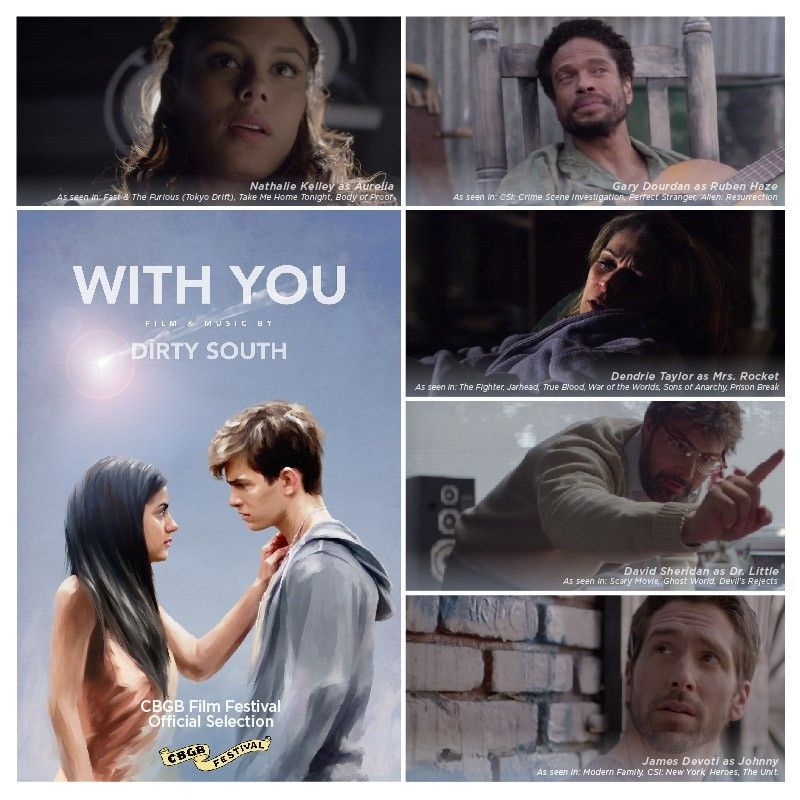 Dirty South – WITH YOU
Dirty South released his debut film 'With You', the artistic project that was born out of a creative vision to put scene and context to the music of the similarly titled album.
In conjunction with the exclusive announcement, which sees a host of both known and unknown actors come together, including CSI star Gary Dourdan, the artists' debut film is now available for purchase via iTunes: http://bit.ly/1rsZqd3

"The beginning was the album," says Dirty South, "I made ten tracks, and when I listened back to them and I thought, 'Wow, this sounds like the score to a movie that hasn't been made yet'. And that's when I started putting a team together and trying to make it happen."
'WITH YOU' is the next step in Dirty South's artistic evolution; traversing the electronic, indie, and alternative soundscape to create a sound and vision all his own. What began as the renowned DJs sophomore album became something much bigger, as a hidden narrative lived between the lines of each individual song. Dirty South was set to tell the story with more than just music and the makings of a short film were born.

Fans who pre-order the album (set for release Nov. 4) will also receive singles 'Unbreakable' and 'Tunnel Vision' as instant downloads.