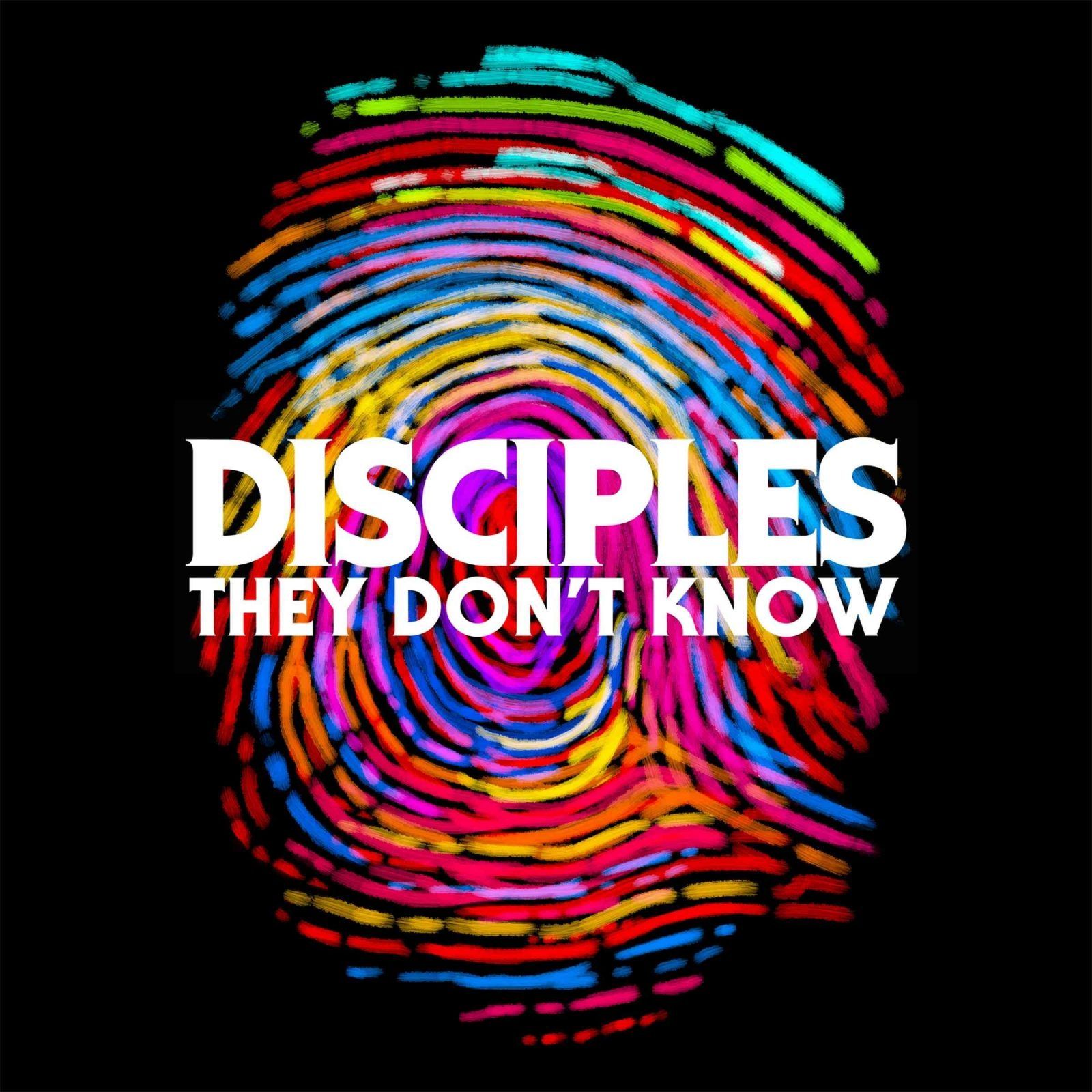 Disciples – They Don't Know
Championed by the likes of MistaJam, DJ Target, B.Traits, Trevor Nelson, Toddla T, Pete Tong, Rob Da Bank andCameo, DISCIPLES earned a plethora of attention for their NewState-issued underground hit 'Remedy'. Subsequently signed to the legendary FFRR label, they've since built on their growing reputation with the 'Catwalk' EP and the recent 'Poison Arrow'.

Their next step comes with the September 22nd release of their new track 'They Don't Know' on FFRR which was premiered by Pete Tong as his Essential New Tune at the weekend. Shunning the usual route of producer + guest vocalist , the South London trio's strike out on their own – every element of the track has been written, produced and sung by the band – 'They Don't Know' is a soulful deep house groove that together with the diversity of their previous singles, demonstrates an authoritative command of a variety of club sounds.

The connection between the three young creative talents – Duvall, Luke and Gavin – is one in which each individual's talents are the perfect foil for his bandmates' core musical strengths. The result is collectively more powerful than the sum of its parts. As Duvall explains: "Gavin has an ear for percussion and beat-driven music, and I have an ear for melody and musical chorus and stuff like that, so the contrast complements each other. And Luke is fantastic with arrangement and is quick on his feet with lyrics."

Disciples' roots were formed when Duvall and Gavin were the only two students on their music tech course who were interested in urban and dance-orientated music. As the duo started to work together, Duvall also started a program to encourage young people to develop their interest in music – one of whom was Luke. But it took another two years and a chance meeting on New Year's Eve for the trio to commit to a project.
In addition to their recordings, Disciples have recently DJed with the likes of MK, Hot Since 82, Jamie Jones andGoldfish; plus have remixed everyone from Coldplay to MK via Lana Del Rey. Their mix of John Newman's 'LosingSleep' also impacted upon Germany's national and electronic charts, peaking at #2 on the latter. A storming six-hour set at Sankeys in Ibiza resulted in the offer of a residency on the party island.
Referred to as dance music's most exciting triple threat, 'They Don't Know' demonstrates that these producers, vocalists and DJs are more than just 'ones to watch' this year.