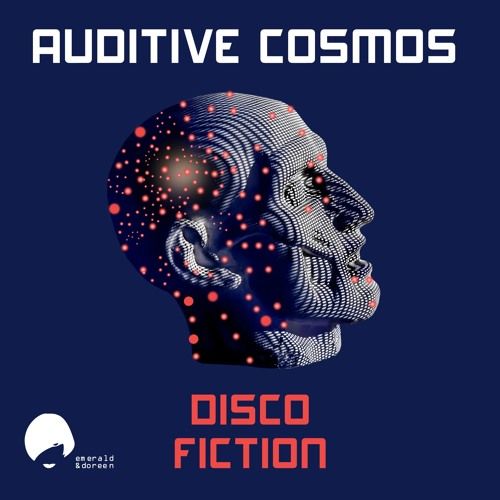 Auditive Cosmos - Disco Fiction
Auditive Cosmos is an ambitious new project from a prolific veteran German-based producer who wishes to remain as anonymous as a yet undiscovered solar system. Under this pseudonym, Auditive Cosmos rides galactic disco waves with a cloaking device in full effect, appearing briefly to jettison the Disco Fiction album onto esteemed German boutique imprint Emerald & Doreen Records. This is an interstellar mission to explore the far reaches of dance music.
The sounds throughout the Disco Fiction album are heavily influenced by the Italo and disco scenes of the past few decades but with a modernistic take supplied by the seasoned producer at the helm. Auditive Cosmos supplies bass, drums, electronics, and keys throughout while a talented group of guest vocalists and musicians elegantly fill in the spaces. Highlights include, but are not limited to, the authentic sounding disco blast of "Stargazer", "Driving At Night" and its slo-mo cyborg serenade, the old school electro vocoder nugget that is "Galactic Riders", and the synth-tastic wind up of "Discofiction". With twelve cool tracks in total, there's plenty to get lost in here, and much to get down to. Blast off!
** Postive responders will be sent a download link to the full 12 track Disco Fiction album.
Label and Artist Links:
www.emerald-and-doreen.com
www.auditivecosmos.com
www.soundcloud.com/auditive-cosmos