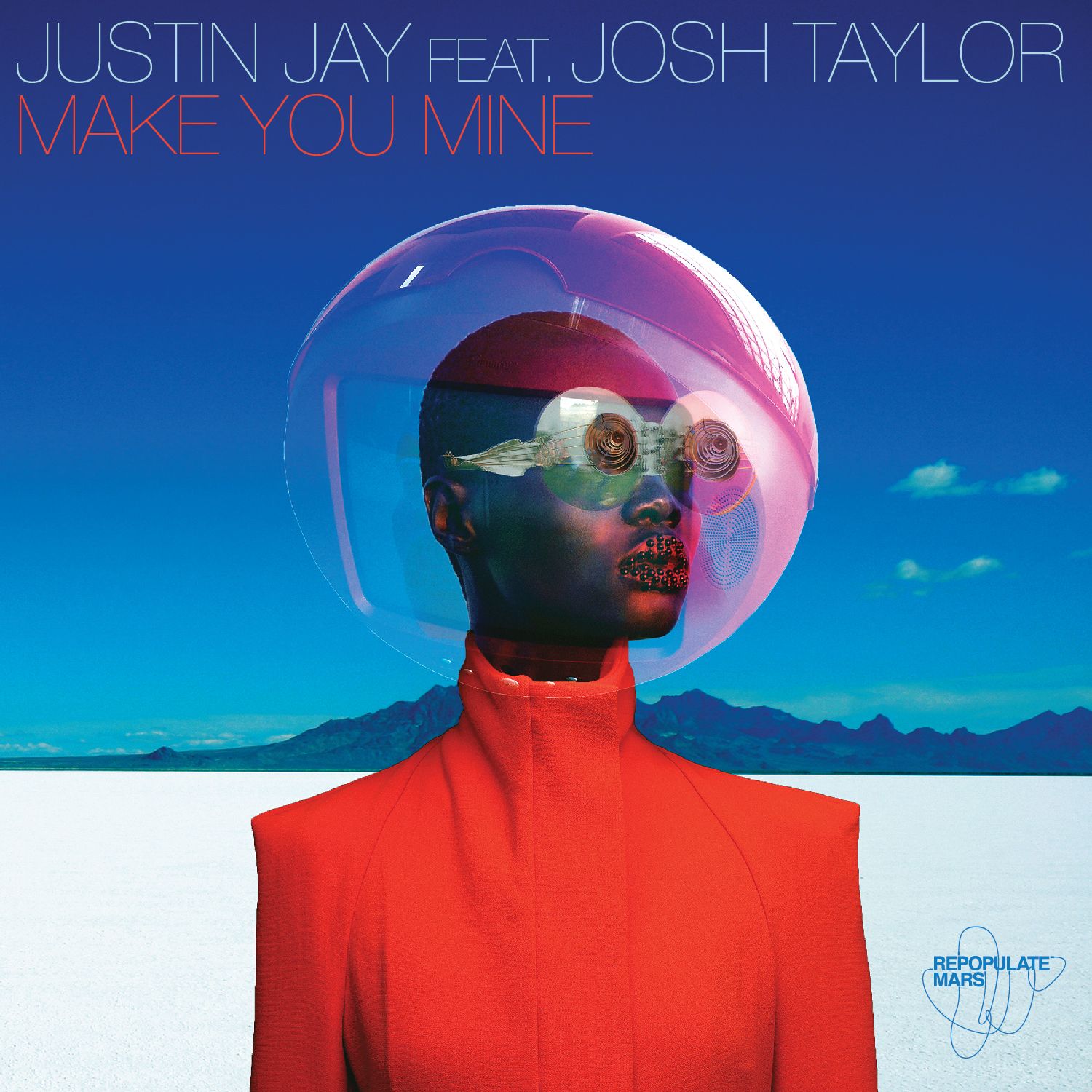 Justin Jay featuring Josh Taylor - Make You Mine
Lee Foss' Repopulate Mars imprint's next release sees Justin Jay pair up with vocalist Josh Taylor for two infectious house numbers with a collaborative remix from Lee Curtiss and Alex Nazar.
Los Angeles producer Justin Jay has quickly earned his stripes as a reputable producer, with support from the likes of Claude VonStroke, Jamie Jones, Disclosure, Tiga and George Fitzgerald, not to mention being branded as one of Pete Tong's 'Future Stars' – accolades made even more impressive by the fact he's still in his early twenties. Following a string of 'Justin Jay & Friends' releases on Black Butter, Freerange and Soul Clap Records, Jay's next project sees Josh Taylor on vocals and Benny Bridges on the guitar.
"The project came together during my last semester of college. I'd been friends with Josh and Ben since the beginning of school, but with very different tastes in music, it took us awhile to realize we could jam together too. As we made music together I wanted two things: to push myself outside of my comfort area so that I could learn and grow as a musician, and to have fun making music with my friends." – Justin Jay.
Sturdy kicks and echoing drones lead the way in 'Make You Mine' to generate a ominous aesthetic combined with Taylor's poignant vocals. 'Climbing Trees' then raises the energy as a sultry low-end, mesmerizing atmospherics and infectious guitar licks do their work. Concluding matters, Visionquest's Lee Curtiss and Alex Nazar's remix of 'Make You Mine' boosts the tempo of the original, incorporating a heady bassline and trippy synths.
Justin Jay featuring Josh Taylor 'Make You Mine' drops on Repopulate Mars on 27th May April 2016.
Tracklist
Make You Mine
Climbing Trees
Make You Mine (Lee Curtiss & Alex Nazar Remix)
https://www.facebook.com/repopulatemars
https://twitter.com/RepopulateMars
https://soundcloud.com/repopulatemars
https://www.facebook.com/justinjayofficial
https://twitter.com/justinjaymusic
https://soundcloud.com/justin-jay