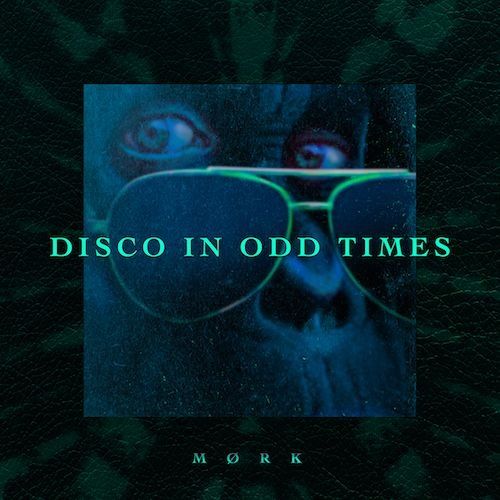 Mørk - Disco in Odd Times
Beatservice Records' latest discovery is Mørk, AKA Benjamin Mørk, hailing from the island Senja in the northern parts of Norway. Previously active as the leader of an eponymous piano-based jazz quartet, Mørk has surrendered to seduction by electronic circuitry and synthetic melody with his latest release, charmingly titled Disco In Odd Times.
The EP presents five examples of Mørk's strange and catchy electro-pop, slightly colored by his jazz background and a newfound joy for analog-driven antics. The results are synth-heavy and rhythmically groovy, with a foot in the '80s and a discernible sense of humor throughout.
"Tour de Senja" is the stand-out, abundant in disco laser-sounds and bleepy hooks propelled by a dance-ready four-on-the-floor beat. "Sir Talk-A-Lot" is also aimed at the DJs, featuring an appealing processed vocal line and a decidedly Scandinavian pop aesthetic. The EP's other tracks expand on Mørk's modus operandi in varying tempos and atmospheres, but all retaining the artist's apparent sense of fun and affinity for musical exploration.
Label and Artist Links:
www.beatservice.no
www.morkmusic.com