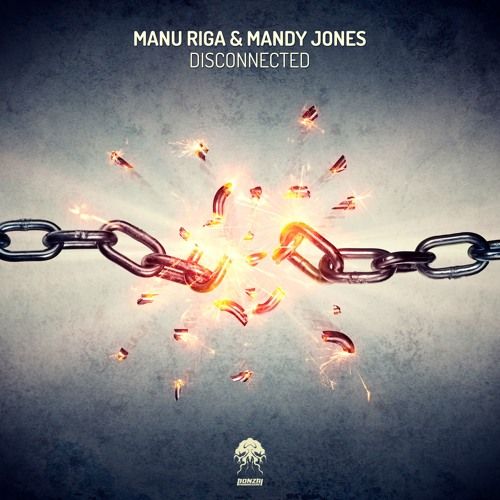 PREMIERE: Manu Riga & Mandy Jones - Disconnected
Manu Riga returns to Bonzai Progressive with a sublime two tracker Entitled Disconnected. This time round he enlists the stunning vocal talent of Mandy Jones who adds a whole new dynamic to the progressive sound. As ever Manu Riga delights with his attention to detail revealing his passion for quality music with everything he touches. A string of top notch cuts, a superb album and a slew of delicious remixes have made 2016 one of his best years yet and we've no doubt that next year will be even better. USA born Mandy Jones makes her first appearance on Bonzai and she brings her wonderfully rich and soulful voice along for the ride. Over the last few years she has released several tracks across various labels. She possesses a beautifully rich voice which she is able to adapt to suit different musical styles. Nice to see her on board and we hope to hear more from her in the future.
'Disconnected', which includes the tracks 'Disconnected' and 'If Only', is set to be released on the 19th December via Bonzai Progressive but you can have an exclusive listen here on iHouseu.
Pre-Order on Beatport
https://www.beatport.com/release/disconnected/1902873
Manu Riga Online
http://manu-riga.com
https://www.facebook.com/Manurigafanpage
Mandy Jones Online
http://www.mandyjonesmusic.com
https://www.facebook.com/mandyjonesmusic
https://twitter.com/mandyjones
Bonzai Progressive Online
http://www.bonzaiprogressive.com
https://www.facebook.com/bonzaiprogressive
https://soundcloud.com/marnikbonzai
https://www.youtube.com/user/bonzaiprogressive