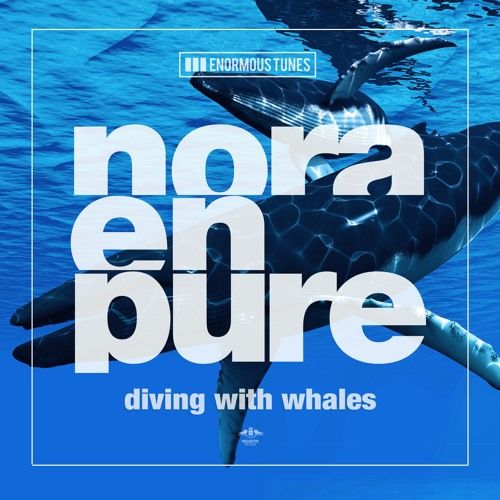 Nora En Pure - Diving With Whales
With 2016 drawing to a close, Deep House and Indie Dance music sensation Nora En Pure can look back at her most prolific year-to-date. Refusing to rest on her laurels, she delivers yet another magical original, 'Diving With Whales' – out now via Enormous Tunes.
Adding another serene and melodic cut to her endless musical portfolio, 'Diving With Whales' manages to captivate the listener from the very first beat. Leading with her signature piano chords, the track glides seamlessly between delicate melodies and a deep bassline groove, demonstrating Nora's ability to create a melodically hypnotizing, yet hard-hitting creations. Testing the track in her recent live shows, 'Diving With Whales' has been lighting up crowds with its pure and invigorating energy.
Almost one year to the release date of 'Morning Dew', which was selected as Pete Tong's first Essential New Tune of 2016, Nora continues to set the standard for top-tier productions. Spending most of her time at home in the studio to bring out a host of releases, including the stunning 'Lake Arrowhead' EP and anthemic 'Tell My Heart', and reaching every corner of the globe with her relentless tour schedule, Nora raises the bar in everything she does. Reaching the final few stops of her Tell My Heart Tour and with an array of new material, Nora En Pure is closing the year on an all time high.
Tour Dates
12/16 – Corona SunSets Festival – Cape Town, ZA
12/17 – Truth – Johannesburg, ZA
12/17 – Suncoast Beach – Durban, ZA
12/27 – Scheeins – Barra Grande, BR
12/28 – Cafe De La Musique – Trancoso, BR
12/29 – Cafe De La Musique – Guaruja, BR
12/30 – Cafe De La Musique – Angra dos Reis, BR
12/31 – Green Valley – Camboriu, BR
01/01 – Posh Club – Florianopolis, BR