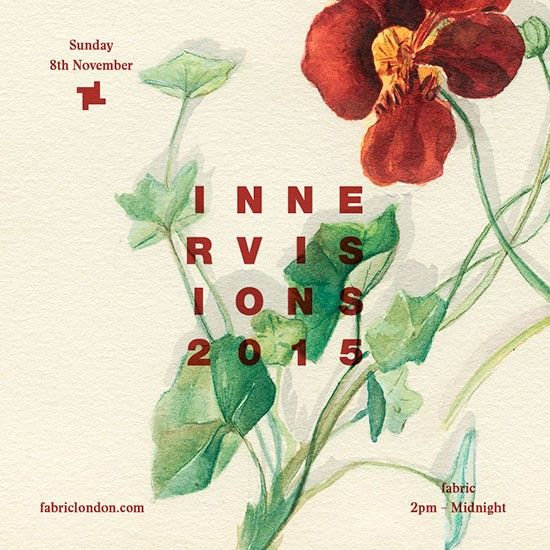 Dixon & Âme All Day Long
Our birthday is one of the most inspiring dates in the annum for us, obviously. It's where we get to call upon all the artists who we have formed special bonds with to populate our programming making for a much more personal and special experience. It's a session where out of the ordinary moments unfurl themselves in the sprawl of the extended yet intimate environment that's created over the two day session. It's these types of curve-ball moments that stick with us long after the collective hangover subsides.
Last year's birthday proved particularly fortuitous in creating the types of unexpected moments we're talking about. Mathew Jonson's just announced that his fabric 84 mix was formed from the producer's seminal live performance (whilst he was dressed in a bunny outfit) from our 15th birthday bash but another equally touching memory from last year was the strength of energy that Dixon and Âme delivered during the Sunday day time portion of the rave – they truly kept the Room One dancefloor in full flow for the entirety of their 5 hour performance.
Simply put, it was soooooo good that it inspired us to repeat the experience while sustaining it for longer; so on Sunday 8th November we once again welcome Innervisions deep into our cavernous bosom for a special All Day Long session. Kicking off at 2pm on Sunday afternoon the party will be led solely by the kindred DJ pairing of Dixon and Âme who'll be playing for 10 hours straight.
FULL LISTING:
SUNDAY 08 NOVEMBER
INNERVISIONS…
tickets: fabriclondon.com
doors: 2pm-Midnight

ROOM ONE:
Dixon, Âme