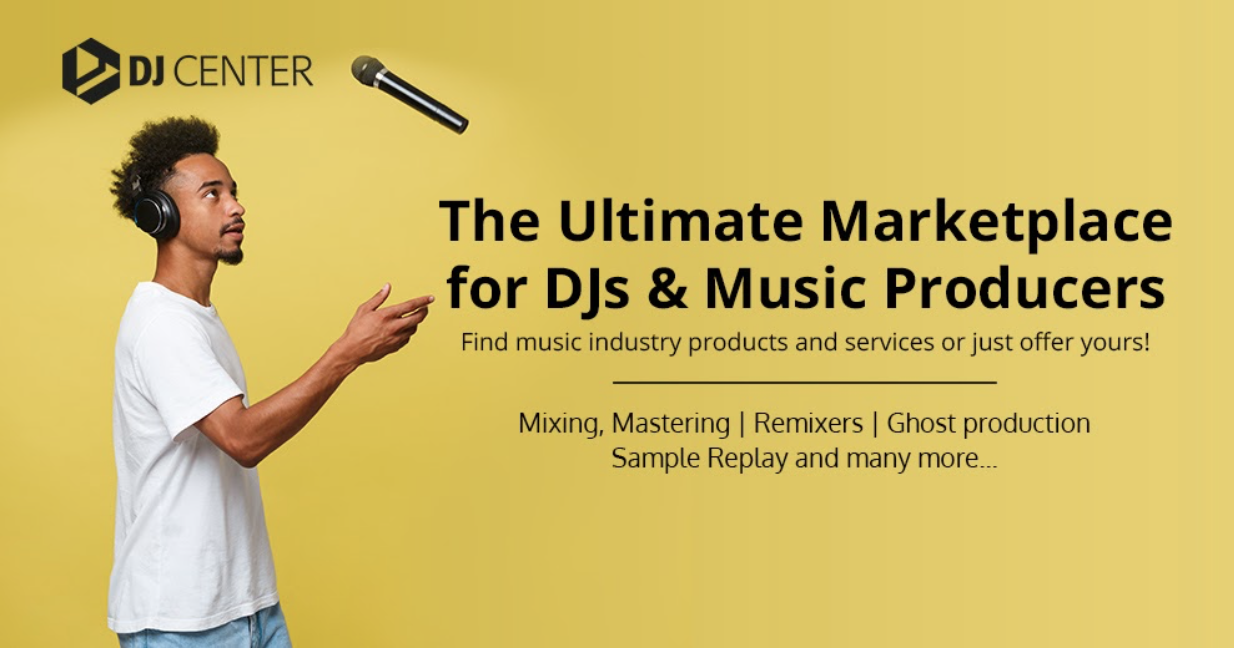 DJ Center: a brand new services marketplace for DJ's and Producers
DJ Center
is a brand new and
game-changing marketplace dedicated to all the needs of DJs and producers at any stage of their career
. The website connects you with a carefully curated team of expert sound designers, music producers, ghost producers, graphic designers, curators, music consultants, legal specialists, journalists, copywriters, content creators, social media wizards and so much more. Search for the talent you need or start earning by offering your products and services right now at
www.djcenter.com
. 
DJ Center
is the latest development of a brand that has run as a record label company managing eight different imprints, two record studios and a publishing company for the last 20 years. This means the team behind it is hugely knowledgeable and experienced when it comes to sourcing and recruiting talents for any and all jobs DJs and music producers may need in their career.
The marketplace only works with fully-vetted talents who offer a complete and professional service at a very fair price
. This allows you to focus on your career and getting where you want, rather than worrying about all the stressful extra details which are important, but that distract you from your creative time. 
The services offered by DJ Center include
Mixing, Mastering, Remixers, Ghost Production, Sample Replay, Plugins, Vocals, Sample Packs, Sample Clearance, Digital Marketing, Social Media Promotion, PR, SEO, Spotify Playlists, Instagram Promotion, Facebook Promotion, Soundcloud Promo Push, Playlist Curators, DJ Promo, Release Promotion, Press Release, Graphic Design, Logo Design, Banner Design, Flyer Design, Social Media Design, Photo Retouch, Newsletters, Blog Promotion, Blog Writing, Translation, License Contract Review, Music Masterclass
and much more. 
DJ Center marketplace is made by DJs & music producers, for DJs & music producers, so whether you are buying or selling your services, it is a vital new resource
. Because it's important that everyone feels safe when selling or purchasing on the platform,
DJ Center offers a completely secured marketplace for talents to offer their products and services and for buyers to purchase them with real peace of mind
. All payments transactions are made via Stripe and Paypal and are fully secured: DJ Center acts like a safe to receive your payment and only releases it to the talent when your product or service is fully delivered. 
All talents who sell their services via job postings on DJ Center receive 80% payouts to their account balance as soon as a delivery is accepted
, and they can request a secure withdrawal at any time, paid via Paypal within two working days.
DJ Center will be soon promoted on Clubbing TV with a full TV campaign, and is
an easy to use, safe, secure and ultimate new resource to connect all people working in the music industry
today.