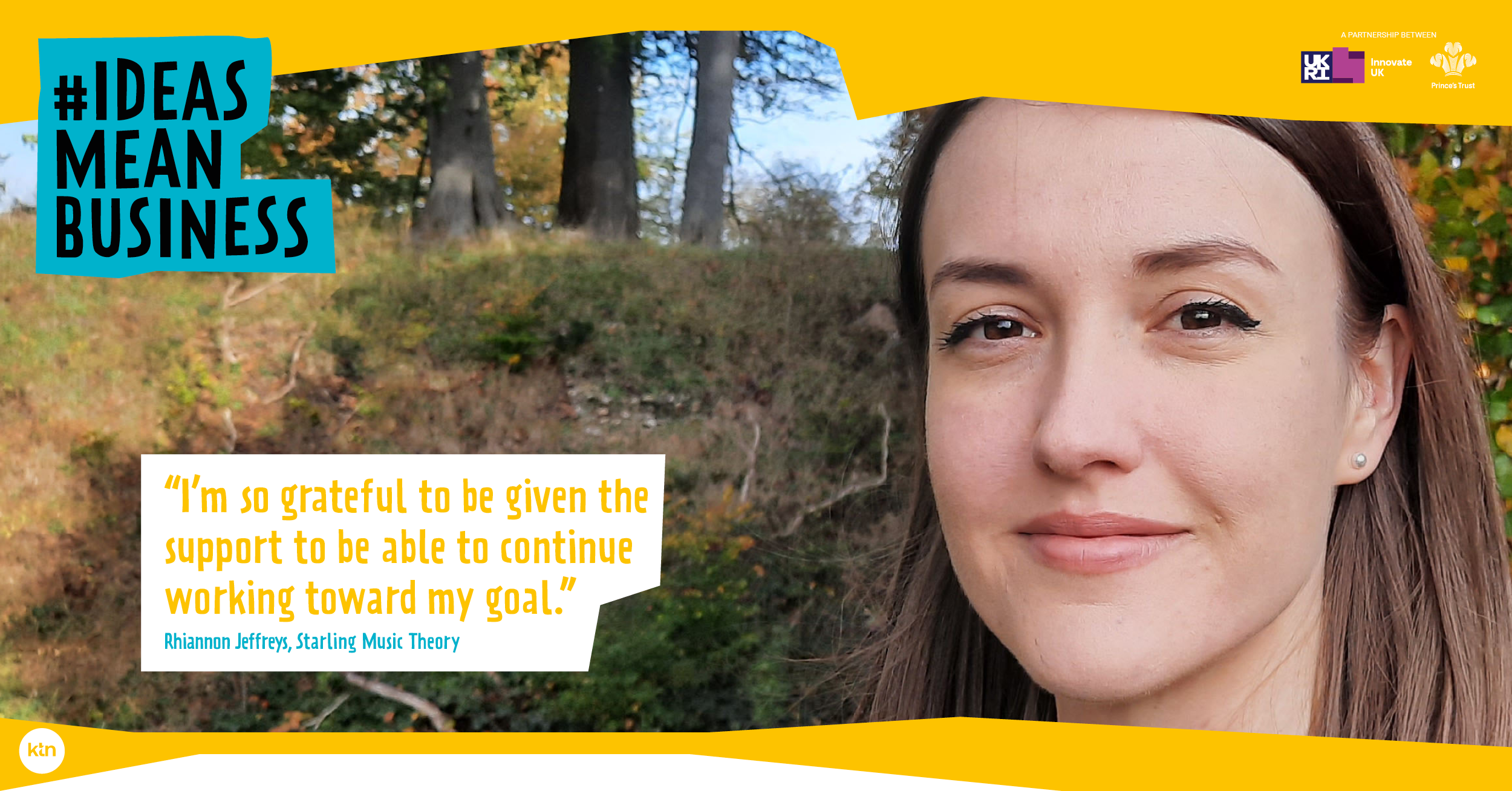 Young Innovators award winners promise to make a big difference to the world of music
Two of this year's Young Innovator Award winners, announced by Innovate UK and The Prince's Trust, have ideas that promise to shake up and improve the day-to-day of their sector. The awards recognise young people from across the UK with great business ideas who have the potential to become future leaders in innovation and successful entrepreneurs.
The Award programme, from Innovate UK and The Prince's Trust, will be supporting two young people with ideas that promise to make a big difference to the world of music:
Rhiannon Jeffreys (27 years old), Berkhamsted, Hertfordshire – a professional musician and creator of Starling Music Academy. A 100% online tutoring service to help students pass music theory exams. Each student is assigned a personal Theory Tutor to support their learning.
Benjamin Bowler (29 years old), New Cross, London – who when working for Universal Music Group in London developed the idea for SendMusic, which helps major music labels evaluate, sort and highlight potential hit tracks from the sea of submissions they receive into their demo inboxes, using the latest machine learning technology and neuroscience research.
Commenting on their award and project, Rhiannon Jeffreys said, "I'm so grateful to be given the support to be able to continue working toward my goal!"
Rhiannon, is one of 64 inspiring young people will receive Young Innovators awards this year, each benefitting from a £5,000 grant, one-on-one business coaching and an allowance to cover living costs. The programme is set to continue awarding young people from diverse backgrounds until at least 2023. This year, 49% of the winners are female; nearly a third are Black, Asian or from an ethnic minority background; 17% have a disability and the projects cover all regions across the UK.
The Young Innovators Awards recognise young people from across the UK with great business ideas who have the potential to become successful entrepreneurs and future leaders in innovation. Following an unprecedented level of entries, with an 87% increase in applications year-on-year, 64 young people have started the New Year with a boost after getting the coveted award, double the number of award winners/recipients of previous years. With recent research showing over a third of 18 to 34 year olds want to launch an independent enterprise in 2021, compared to 28% of 35 to 54 year olds, it's even more important the support is available to those who want to venture into starting a business.
From a way to help stroke survivors on the road to rehabilitation to support for parents to protect their children online, all of this year's Young Innovators have ideas that promise to address current challenges. Ideas this year span everything from technology to physical and mental health and from sustainability to fashion.
Emily Nott, Head of Equality, Diversity and Inclusion at Innovate UK says: "With 2020 proving to be an incredibly difficult year, maintaining our focus on Young Innovators was a priority for Innovate UK since finding the great entrepreneurial minds of the future is more important than ever. Working alongside this year's winners, Innovate UK will help them grow and develop their business idea to make the world a better, and more innovative place. We can't wait to see what they achieve this year."
Amanda Solloway Science Minister said: "While the past year has brought significant challenges for us all, it has also shone a light on the best of British ingenuity, with young people across the country harnessing their entrepreneurial spirit to help the UK respond to these challenges.
"From mobile apps supporting our brilliant NHS staff to online mentoring tools helping graduates find employment, the inspiring business ideas we are backing today will help to unleash our next generation of innovators as we build back better from the pandemic."
Ben Marson, Director of Partnerships at The Prince's Trust said: "At The Prince's Trust we know the enormous potential and entrepreneurial spirit of UK young people, even in times of considerable uncertainty. It is more important than ever that all young people, no matter their background, have the opportunity to thrive in work and turn their ideas into reality. Working with partners like Innovate UK allows us to encourage entrepreneurship among young people, and bring diverse ideas and businesses into the economy."
Details on all 64 Young Innovators can found here. If you're an inspiring young innovator, check out how Innovate UK could support you here: https://ktn-uk.org/programme/young-innovators/