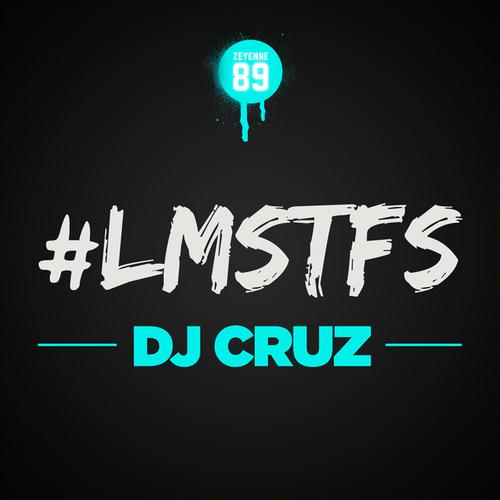 DJ Cruz – #LMSTFS
Zeyenne 89 kick off December in style this week with the enormous #LMSTFS from the one they call DJ Cruz. This big-room stomper crashed into action with a bang, leaving a kick drum shaped hole of the thousands that have already played the massive release on release week. Driven by an epic brass section that pushes the breakdown into a chaotic marching drop, this single shows off DJ Cruz's clear talents in the studio. It's raw, filthy and bellows out a tune that'll get your feet stomping to the boisterous sub-sonic bass.
Cruz has been busy this year making a name for himself both in his native Switzerland and around the world. With his uploads regularly amassing thousands of plays in a matter of days, there's clearly a fan base that's swelling rapidly and we're not surprised. His productions are growing increasingly fierce and pack the sonic punch that's needed to make EDM as bold as he's currently manufacturing. Cedric Zeyenne's Zeyenne 89 label has become a go-to imprint for the best in hard hitting Progressive and Electro cuts and with Cruz being one of the frontrunner's on the roster, it's no surprise that he keeps on getting invited back for more of his heavy releases.
'#LMSTFS' is out now and already making a charge for the charts, so get yourself a copy today and join the march.
http://www.beatport.com/release/pound-lmstfs/1205450
Social Media:
www.twitter.com/deejaycruz
www.youtube.com/djcruztv
www.instagram.com/deejay_cruz
Beatport:
http://www.beatport.com/artist/dj-cruz/276025
Soundcloud:
www.soundcloud.com/deejaycruz