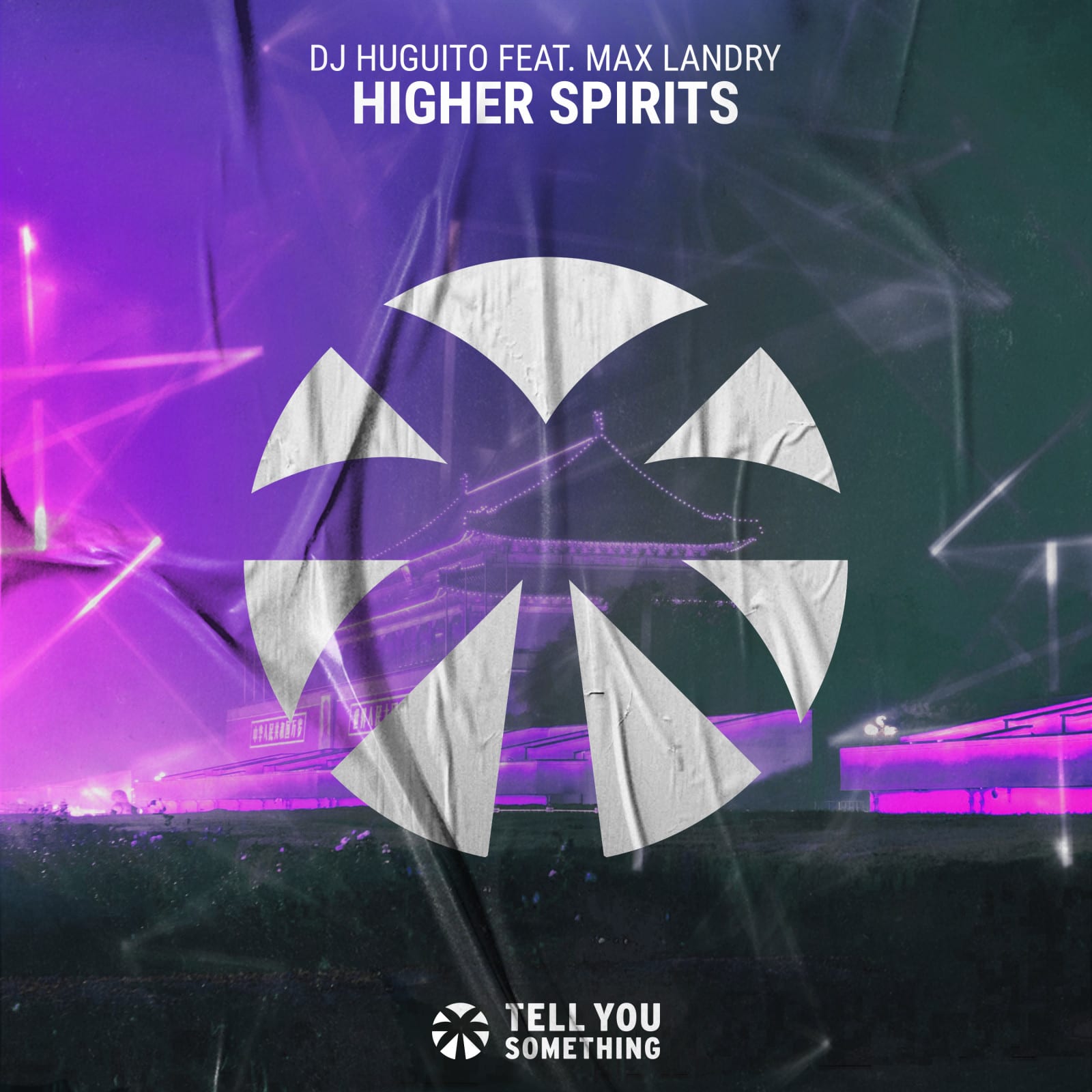 DJ Huguito Drops Brand New Track 'Higher Spirits'
DJ Huguito and Max Landry have merged their talents to deliver their very latest single 'Higher Spirits'. The track is an emotive ballad that features stunning guitar melodies with a chilled-out beat. Max Landry's vocals are a standout highlight out the track with his soothing and silky tones taking you on a journey as he sings super catchy and inspirational lyrics that tell a story. Max's talents have certainly not gone unnoticed as he has a list of established artists and labels who have previously supported his music including Tiesto, David Guetta, Tritonal and Nicky Romero.
The musicality in 'Higher Spirits' is bright and uplifting with just the right amount of electronic elements placed intricately throughout the track and staying true to the DJ Huguito sound. This release truly shows off DJ Huguito's talents as his repertoire ranges from groovy house tracks such as 'Tsunami' and 'Belongs To You'. Having worked with some incredible vocalists such as Alex Holmes and Myah, Max and Huguito's styles seem to be a match made in heaven as this is set to become a chart topper and radio favourite.
DJ Huguito draws inspiration from artists like Nicky Romero, Hardwell and Laidback Luke and has already received widespread recognition from icons across the scene supporting his music. DJ Huguito's passion for music runs deep as it became a lifeline and therapy for him after going through tough times. Now, he is on the rise doing the thing he loves the most.
DJ Huguito:
https://www.instagram.com/djhuguito/
https://www.facebook.com/djhuguito93
https://twitter.com/DJ_Huguito93
https://open.spotify.com/artist/1qSIQ3TEcty8nAeWa30los?si=Bi_fVUsaSm6EXAMmm3MmEAhttps://soundcloud.com/djhuguito
Max Landry:
https://www.facebook.com/TheMaxLandryMusic
https://www.instagram.com/the_max_landry/
https://twitter.com/TheMaxLandry
https://soundcloud.com/themaxlandry
https://open.spotify.com/artist/0wJDbxpqtwjA2FxfU6KI0E?
Tell You Something Records:
https://www.instagram.com/tellyousomethingrecords/
https://www.facebook.com/tellyousomethingrecords
https://soundcloud.com/tellyousomething
https://open.spotify.com/user/vhmi0wemurn8ahdaqlyyew922?si=sa6RH5TCR7WesyxbHK5P3Q