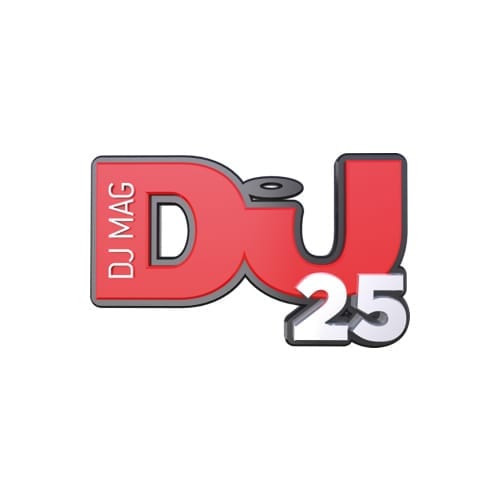 DJ Mag Announces 25th Anniversary Issue & Summer Events…
The world's biggest dance music media brand, DJ Magazine (DJ Mag), will publish its 25th anniversary issue on 28th April with a special edition focused on 25 electronic music pioneers from the past 25 years, alongside retrospectives on the technology, clubs, and genres that have impacted on dancefloors over the past quarter of a century. The 25th anniversary issue will feature the 25 pioneers on the cover, details of which will be released on the eve of publication.
To celebrate this significant achievement, DJ Mag has also announced a series of 25th anniversary events across the UK and in Ibiza running into summer 2016. The first 25th anniversary party will take place on 27th April at Phonox, London in association with Fabio & Grooverider (the d&b duo will also be celebrating their 25 year career that evening): https://www.residentadvisor.net/event.aspx?804531.
On 28th April, DJ Mag will host an invite only event at Work, London where they'll launch the new issue with live sets from DJs Danny Rampling, James Zabiela, Danny Howells and more. Saturday 30th April will then see DJ Mag take over Egg LDN with a line-up featuring Dennis Ferrer and Tania Vulcano: https://www.residentadvisor.net/event.aspx?813725. All DJ sets will be streamed live via DJmag.com.
Space, Ibiza will then host the biggest DJ Mag 25th birthday event to date on 30th June. The line-up will be announced soon.
"It's quite a milestone, electronic dance music was traditionally seen as disposable and throwaway, so for us to have stuck around for a quarter of a century — especially in the current publishing climate — is quite an achievement," said Carl Loben, editor of DJ Magazine. "Over the years DJ Mag has tried to reflect the whole spectrum of the music, which has grown exponentially since we've been alive. All contributors past and present, not to mention everyone who plays a part in our scene, have helped make the mag what it is today — the leading global publishing brand in electronic music."
The 25th anniversary issue is on sale from Thursday 28th April, and available in the delegate bags at Sonar in Barcelona, the International Music Summit (IMS) in Ibiza, the Asia Music Conference in China and beyond.
www.djmag.com