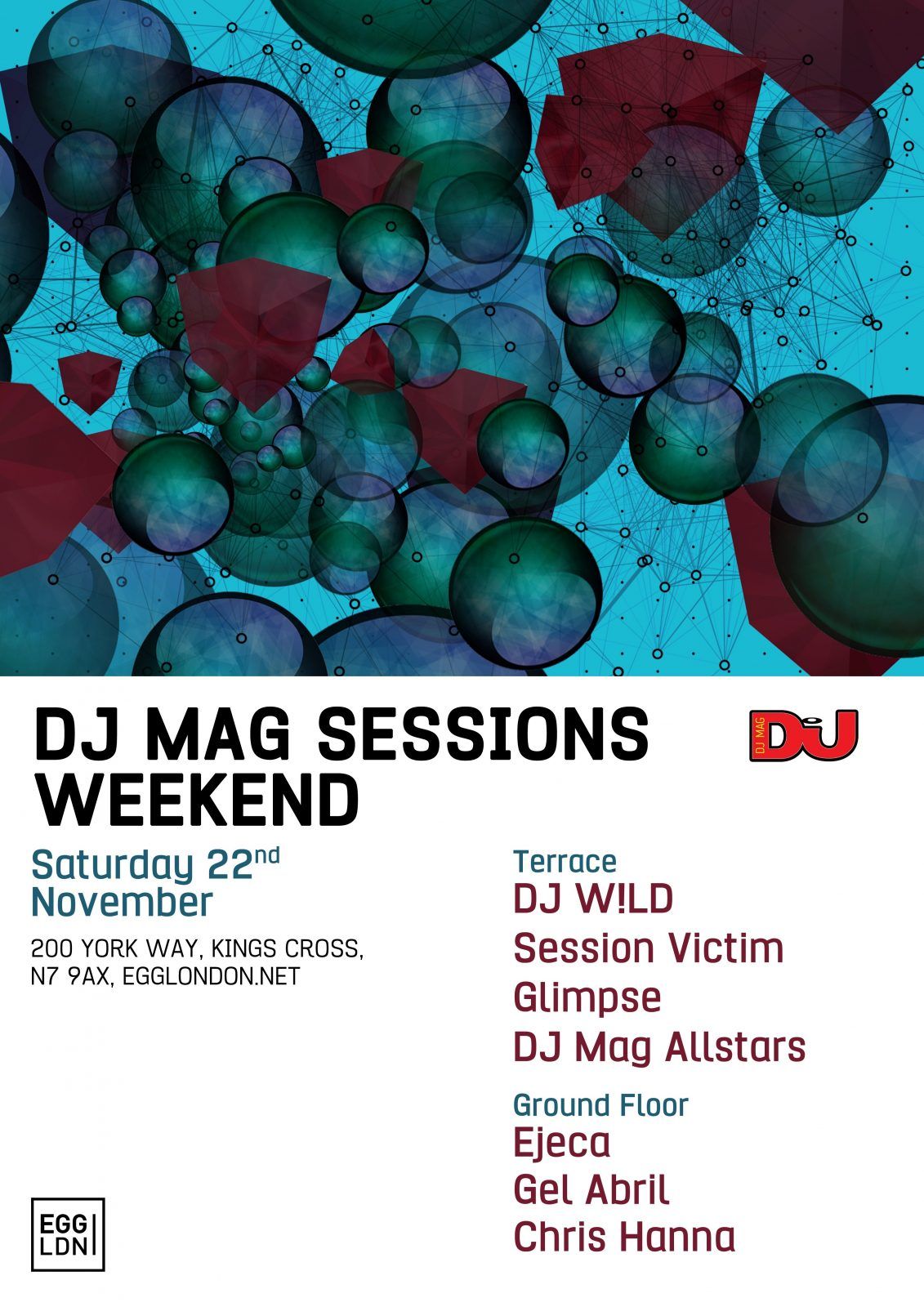 DJ Mag Sessions Weekend
Following the roaring success of DJ Mag Sessions presents Solomun in September, we're bringing you two nights of top-notch house and techno in November at Egg LDN!
On Friday 21st November, Get Physical owners M.A.N.D.Y. will fly in to headline the Terrace, with its monstrous Flipside soundsystem, alongside Ian Pooley and Ian Daniel Steinberg, while Drums of Death, Applebottom and Mia Dora battle it out alongside the DJ Mag Allstars downstairs.
The following night (Saturday 22nd November), we've bagged Circoloco resident DJ W!LD, supported with a vinyl-only set from Session Victim and UK techno guru Glimpse (one half of Dense & Pika) in the Terrace. Meanwhile, Ejeca will be in the fine company of Gel Abril and Chris Hanna in the room underneath.
DJ MAG SESSIONS WEEKEND PT.1
Friday 21st November | Egg LDN, London
Terrace: M.A.N.D.Y, Ian Pooley, Daniel Steinberg
Ground Floor: Applebottom, Drums Of Death, Mia Dora, DJ Mag Allstars + more TBA
DJ MAG SESSIONS WEEKEND PT.2
Saturday 22nd November | Egg LDN, London
Terrace: DJ W!LD, Session Victim, Glimpse, DJ Mag Allstars
Ground Floor: Ejeca, Gel Abril, Chris Hanna + more TBA
Listings Info:
event: DJ Mag Sessions Weekend Part 1 & 2
at: Egg London, 200 York Way, Kings Cross, N7 9AX
date: Friday November 21st
Line Up: Terrace: M.A.N.D.Y, Ian Pooley, Daniel Steinberg
Ground Floor: Applebottom, Drums Of Death, Mia Dora, DJ Mag Allstars
Times: 11pm – 8am
Saturday November 22nd
Line Up: Terrace: DJ W!LD, Session Victim, Glimpse, DJ Mag Allstars
Ground Floor: Ejeca, Gel Abril, Chris Hanna
Times: 11pm – 10am