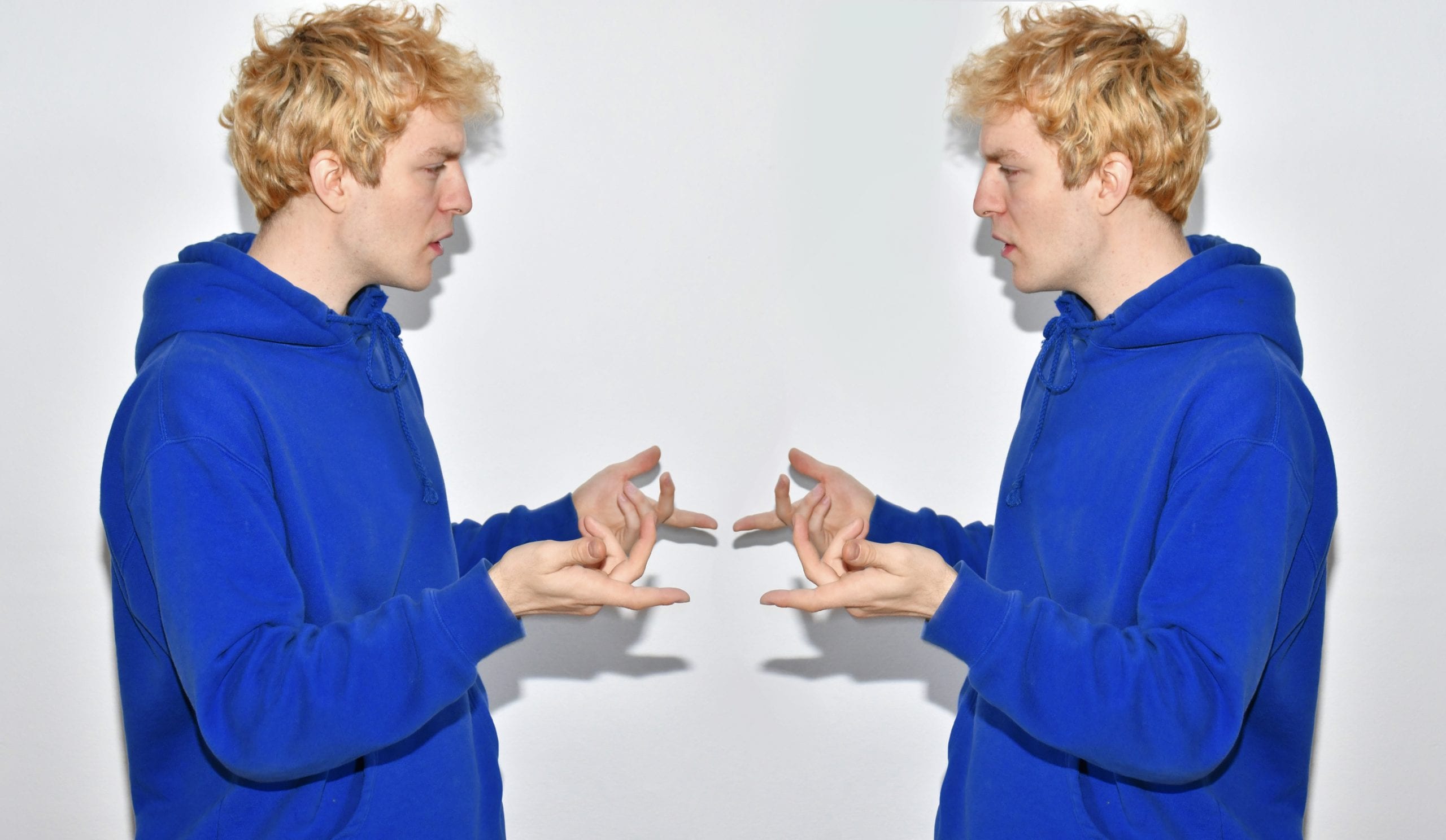 DJ / Producer Robert Robert new album
After two EPs and a two-track project released on Nowadays Records in November 2019, Robert Robert will be back on July 3rd with a new album: "Hoodie Bleu Ultra".
<iframe src="https://open.spotify.com/embed/album/7rotdWfxIVLwfuuOEhLrFG" width="300″ height="380″ frameborder="0″ allowtransparency="true" allow="encrypted-media"></iframe>
A composer, producer, singer, and performer all at once, Robert Robert has multiple facets. His name has been heavily circulating for several years now, both in France and Canada. With more than 50 shows under his belt in Europe and his homeland (Piknic Electronik, Igloofest, Garorock, Printemps de Bourges, MaMA Festival…), and a recent tour opening for Les Louanges, he has raised the interest of many media outlets from both sides of the Atlantic (Nova, Inrocks, Konbini, FIP, VOIR, Exclaim, Le Devoir…)
Hoodie Bleu Ultra takes us through a night of partying in Montreal. From bars to sweaty walls of underground clubs and in-between taxi rides, it's all there.
"Hoodie Bleu Ultra is the story of an anonymous character who's searching for the blue hoodie a girl stole from him during a one-time date. This quest turns into an endless path through different places and encounters. Like a feverish dream full of parties, all connected together by taxi rides, queue lines and staircases. The album gradually dives into a raw and heavy energy leading up to its most aggressive tracks."
The album blends the different phases of Robert Robert's musical journey the last few years, from the pop sound that allowed him to add singing to his tracks, to the club rave energy that awakened his love for music.
"I started « Hoodie Bleu Ultra » by trying to make club music with a story to tell. Through the eight tracks, I attempt to recount the chronicles of this endless night of partying we all know too well. The production of the album is a mix of spontaneous recordings I made and music I produced at home after parties, all put together on my computer."
With a hybrid live set fusing the concert vibe with club energy, Robert Robert takes us by the hand and introduces us to his universe. Though the nocturnal feelings we experience may seem too raw and intense for us, Arthur still knows how to create some comfort and intimacy with the listener, guarantying we'll follow him through the journey into the depths of the night.