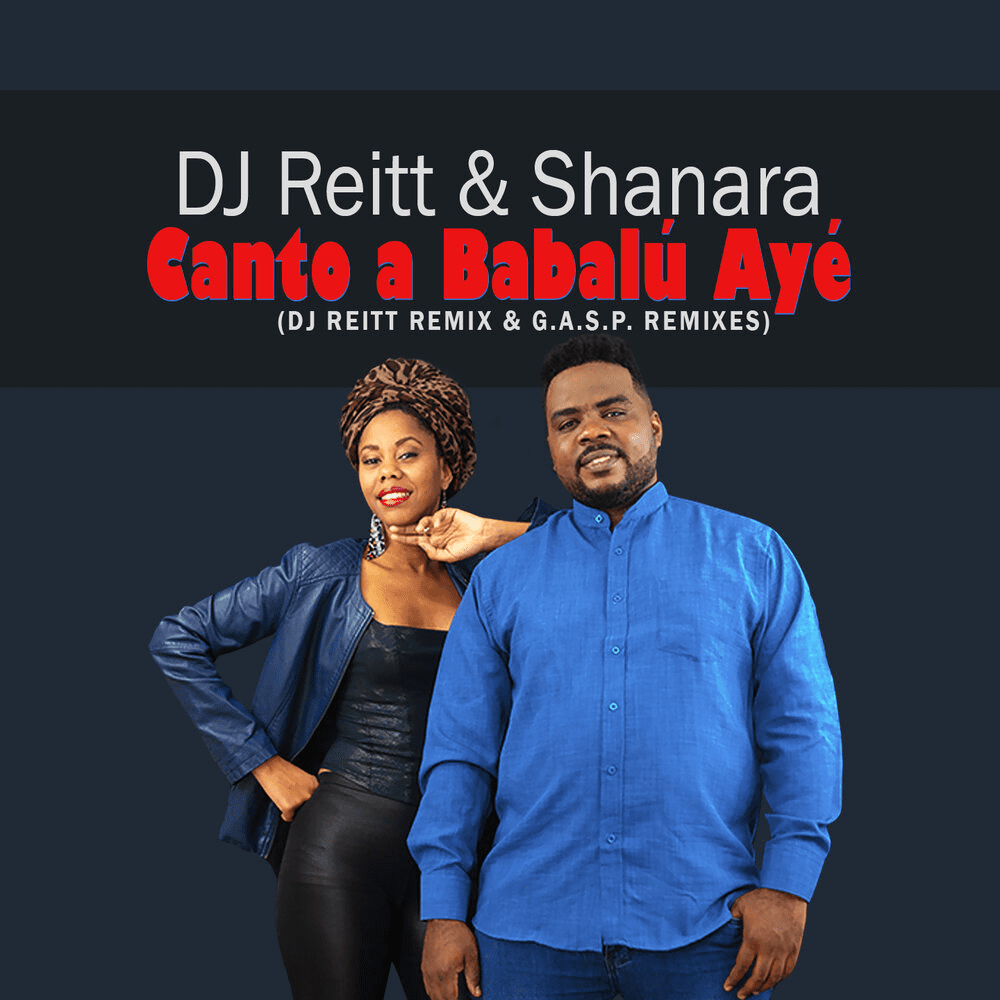 DJ Reitt & Shanara release Canto a Babalu Aye
DJ Reitt & Shanara have collaborated with Toronto production duo G.A.S.P. to release their upcoming EP of remixes.
DJ Reitt & Shanara are a Cuban house duo. DJ Reitt is a pioneer of the fusion of Cuban and electronic music and is a large supporter of Latin House in the Cuban scene. He is the creator of valuable platforms such as Space for Electronic Culture and created the 2019 Habana Ciudad Electrónica festival. Vocalist and bassist, Shanara, has acted as arranger and composer in a wide variety of styles such as: Bolero, Danzón, Bachata, Pop, in addition to dabbling in electron music styles such as house. She has participated in different festivals on the national scene such as Cuerda Viva, Las Voces Human, Eyeife. In 2018 she was selected to join the Childish Gambino band in the short film "Guava Island".
Released earlier this year on their album, Deja la Boberia, the duo's rendition of the popular Cuban afro song "Babalú Ayé" will now be released as a four-track EP of remixes. The tracklist includes mixes from DJ Reitt himself, as well as those from G.A.S.P. G.A.S.P. are a DJ/remix/production duo, based in Toronto.
Canto a Babalú Ayé Remixes by Dj Reitt & Shanara will be released on August 28th, 2020.
Artist Quotes:
DJ Reitt & Shanara suggests a new sound of cuban music connecting to international tendens such electronic music.
DJ Reitt & Shanara sugieren una nueva sonoridad de la música cubana conectando con las tendencias internacionales tales como la música electrónica.
DJ Reitt: Este remix sugiere el más cálido y fiel sonido cubano.
– This remix suggests the most faithful and warmest cuban sound.
Shanara: Traemos CubanHouse, lo nuevo de Cuba que el mundo espera.
-We bring cubanhouse, the newest from Cuba that the world expected.