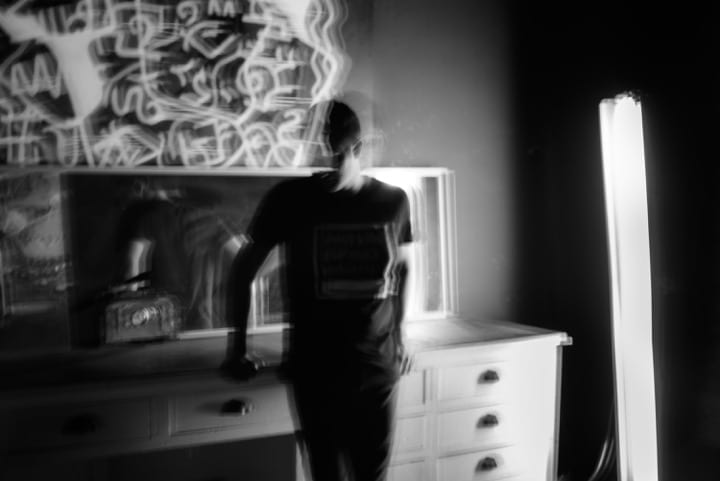 Djebali Releases his Brand New '5' LP
According to numerology the number five is the most energetic and dynamic of all the single numbers. Allow this to be one of your defining expectations when you start listening to '5', the debut album from Parisian maestro Djebali. The number not only marks the number of years that have passed since his label was conceived, but also represents the months it took to complete his very first long-player. This is an important milestone in any artist's career, the first time they have the opportunity to create something timeless – a culmination of all of their experiences so far, and a statement about where they are, and where they're going.
Djebali's entry into house music came via his early DJ forays with a college friend. The duo picked music that was a happy medium between his beloved hip hop and the 'super super hard' hardcore music Djebali's friend liked. From that point onwards he was hooked, eventually hitting the clubs and making all the right connections that led to his first release, with Jay Haze on Tuning Spork in 2008. Fast forward eight years and he's now head of his own label, ( djebali ), which he's using to self-release his debut LP.
The album is a collection of dance floor-focused tracks, interspersed with a few experiments and unified by Djebali's love of deep, sultry grooves and classic house motifs, with a contemporary sheen of course. Djebali has been locked away in a purpose built studio for almost half of 2016, spending days on end crafting this collection of 12 tracks. The studio started out life as an empty shell, which Djebali filled out with his collection of vintage gear, patching all the equipment together from scratch and investing his money in new machines to really make the album extra special. His extensive list of gear includes the classic MPC3000, a Roland TR909, the Mozart AMEK 40 mixing desk, dynamic effects units, Moog voyager, Roland SH-101 and the Roland SH-09 to name a few. Everything track on the album was not only made using analogue gear, but was also worked upon in tandem with everything else.
To keep the music cohesive, he maintained a working process that involved working on all the projects on this album in the same session. So for each session he would work on all the tracks, injecting a unified vibe throughout and establishing a new method in his creative process. The result is 12 instant classics; from the Intro with its delicate chimes and cosmic squeaks, into 'Flamingo' a solid groover with that unmistakable Djebali feeling. From there it's non-stop grooving, with 'Nineties Playground' taking us on a deep trek into the playground in Djebali's mind, 'Mister Bastard' hypnotising us with its persistant allure and 'Heartgroover' delivering just the kind of sensual atmospherics we've come to expect from the Frenchman.
It keeps coming with 'DB Cooper' giving out slightly eerie, warped vibes, before there's a break in proceedings with 'The Other Night', which features a spoken-word sample over a chilled, virtually beatless instrumental. 'God's Dream' demonstrates Djebali's ability to build layers of funk, incorporating distinct sounds to really stamp his identity on the music. 'Ideal Dawn' is an eyes-down number for the early morning soldiers, followed by 'Passion' with more playful use of pads, bleeps, bass and minimal percussion. As we approach the end of the long-player, the energy and positive atmosphere continues with 'Seven Blessings', a glorious roller that encompasses everything Djebali is about. The experimental clip 'Hidden Interlude' leads into the twelfth and final track, a collaboration with good friend John Dimas called 'Suzaku', a low-slung down tempo workout with a heavyweight b-line and lots of hip hop chatter buried way down in the low end.
By the time the last note is played, '5' has taken you on an invigorating and enlightening journey into the world of Djebali, a young master who has injected all of his energy, dynamism and experience into a remarkable long-player.
Vinyl Release Date: 16th January
Digital: OUT NOW
Buy digital here: http://snip.ftpromo.net/djebali5itunes
Buy vinyl is here : http://www.decks.de/t/djebali-5/c8d-zc