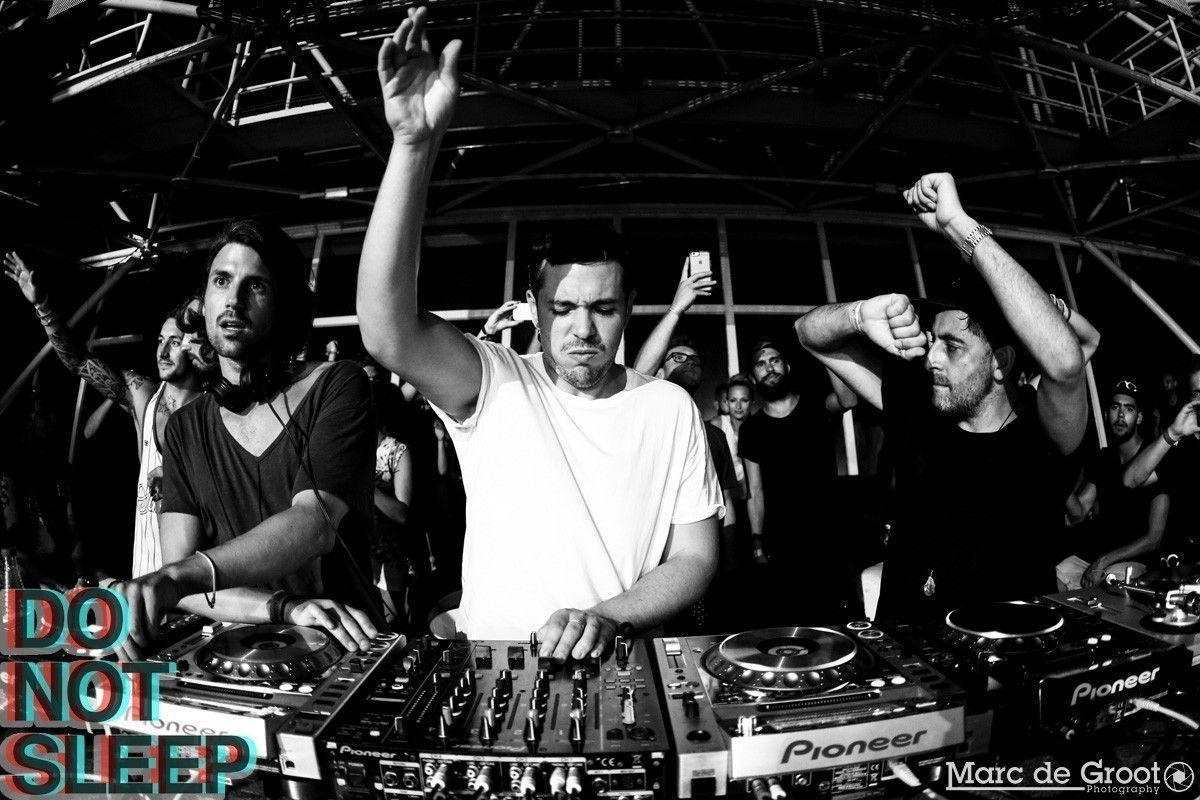 Do Not Sleep, 19th July Review
It is a fairly bold move to start a brand new night in Ibiza nowadays. You would imagine that every single party type has been catered to, but that obviously is not the case, because Do Not Sleep is already packed out when we arrive despite the fact it is a brand new proposition for 2105.
Part of the appeal is the location – this night goes down at Vista in Privilege, a club located mid way between San An and Playa Den Bossa. It is set in a beautiful spot with magical views of the island forming its backdrop. Inside is a small, intimate sized room with a DJ booth right at the heart of the action and a sound system that is clear, crisp and punchy. Another thing that makes it stand out to young ravers are its residents – the tech house trio that is Santé, Sidney Charles and UK spinner Darius Syrossian, but more on them later.
Before we get to them we have the headliner Dennis Ferrer doing his thing. He is the US house legend who runs his own Objektivity label, discovered the Martinez Brothers and releases lots of his own hits on the imprint too. His set tonight finds him in fine form, working the decks hard, visibly sweating and dancing about as much as those on this side of the booth. He teases us with bass, plays with vocals and joins the dots between many different house styles.
After a couple of hours fly by in no time, with people not leaving the dance floor for a second and growing ever more enthusiastic as they sink more drinks, it is time for the residents. They all entertain the crowd when not mixing, and pass out drinks, lark about and generally add to the atmosphere. Their music is on point, and is full of chunky beats and rich bass that never stops coming.
From this point on there is no return and the crowd gets more and more wild, dancing about and wooing non stop. It makes for a proper good old school atmosphere where no one is too stuffy to get loose, and everyone gets on with one another no matter where they are from in the world. With other fine nights like Hard Times also playing out here each week, Privilege really is on top form this season.
LINKS
http://privilegeibiza.com/parties/Do-not-sleep