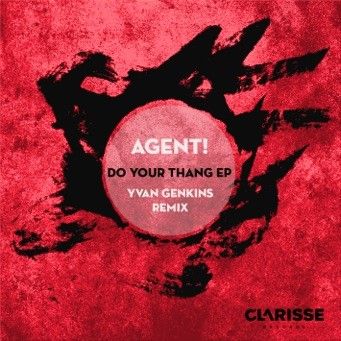 Agent - Do Your Thang
Described as 'the medicine man on your spiritual trip into the deepness', Agent!'s 'Do Your Thang' EP is the ideal follow up from Clarisse's first label compilation, providing some straight-up dancefloor nourishment. Andreas Schreck has been producing since 2008, and after putting in work at all the German nightspots that matter, the Berliner has fattened his passport and been not so secret with slots at Fabric and The Egg in London, Tokyo's Womb and Ibiza icons Pacha and Privilege. On top, Agent! has put down his sound on upper tier imprints such as Cocoon, Desolat and Moon Harbour.
'Do Your Thang' has never been a club command to ignore, and this one from Agent! should not be any different. In what can only be described as a ball of bulky bass running head on into an over excitable diva with wiry synth lines powering the funk, this release is where the warm-up turns into a shake-up.
Regular Clarisse customer, the Sion sharp-shooter Yvan Genkins, has got nothing against you doing your own thang, but insists that you adhere to the terms of his hard kicking mix. Genkins sets up the rolling bass jabs to reinforce the funkiness – a beefcake relative of Deep Dish's classic b-line for Sandy B, if you think hard enough – and a breakdown that takes on the original's synth quiver and proceeds to yo-yo it through the mix. Made to make your body sing.