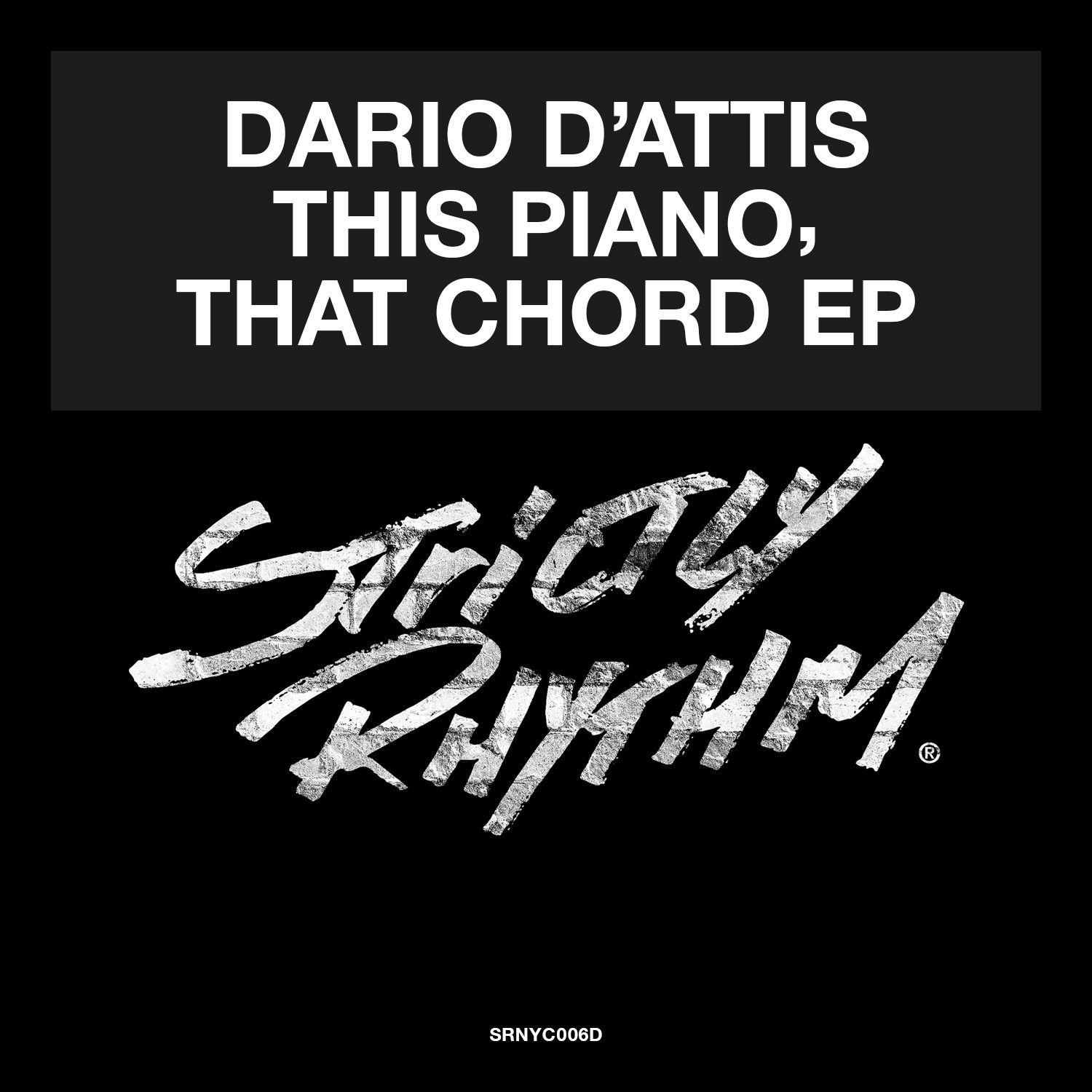 Dario D'Attis - This Piano, That Chord EP
New York house music cannot be represented more authentically than through seminal house music imprint Strictly Rhythm. This label not only planted the seeds that helped cultivate the original New York house sound but also continue to champion music that maintains the genre's vitality today. 'This Piano, That Chord EP' from Dario D'Attis personifies these real house roots.

'That Chord' is made up of sharp rhythmic layers and dubby undertones that will cut heavily through any DJ set. 'This Piano' has enticing rhythms that stand in line with the pick-me-up layers of 'That Chord' but, as the track name suggests, features piano chords and a distant vocal that effortlessly play out to create a seductively raw house track.