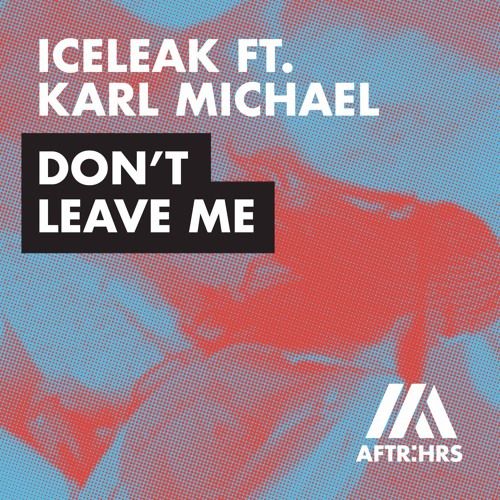 Iceleak ft Karl Michael - Don't Leave Me
Italian born Nelson and Filippo make the DJ and producer duo we know to be Iceleak. This October, they brings us a new AFTR:HRS single featuring the soul tinged vibes of vocalist Karl Michael. Don't Leave Me is a bouncy, upbeat track that guides us smoothly out of the now distant summer memories, and into their talented musical arms.
After meeting in Milan, the two musicians came together from self-confessed contradictory circles of influence to form Iceleak. Nelson flaunted envious musical dedication when he graduated in Composition at the Milan Conservatory. Since then he's written multiple soundtracks for fashion shows, and performed at many events in the industry. Filippo always happily contrasts with his electro club scene background, again known well in his relevant field. The seemingly unlikely pair have come together for their new single, Don't Leave Me.
Iceleak are familiar with Karl Michael's vocal talents after working together on a melodic approach to single Danger, earlier this year. Karl Michael has been described as a bright and enduring star on the cusp of Supernova. With the vocals that he's delivered on new single Don't Leave Me, we can see why Karl has captured the ears of so many avid followers on his way to paradise.
With Filippo and Nelson's polarizing approach to music, Iceleak offers a refreshing mix of sophisticated delights with some edgy moments. Sure not to leave anyone behind, Iceleak have given us our own little paradise with Don't Leave Me, out now.
Buy Link