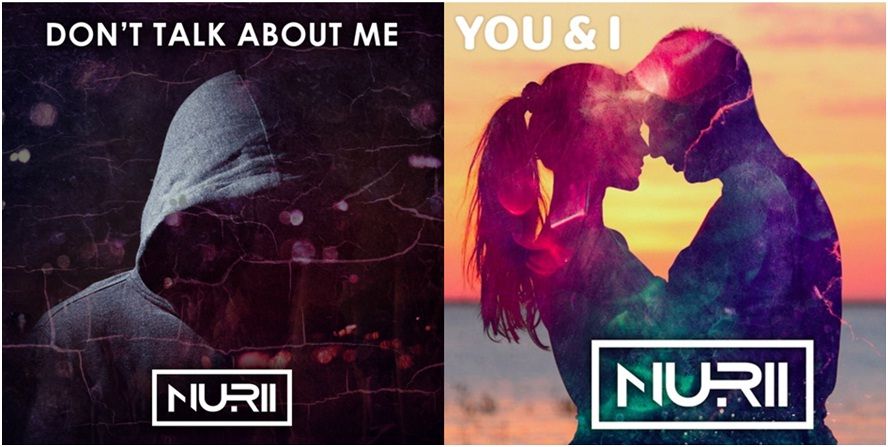 Nurii - Don't Talk About Me / You & I
Kenya based DJ and producer Nurii has had a remarkable 2015, putting his signature on a string of top-notch productions, including the likes of: 'Blue Lagoon', 'Reasons', 'India', 'Right Back', 'Passion' and 'Freedom', reaching Beatport's charts on multiple occasions. Aside from keeping very busy with official releases, Nurii has also put his name behind a continuous series of free downloads and he's now back again with two quality efforts: 'Don't Talk About Me' and 'You & I' – his last release for 2015 and his very first for 2016.
Aside from establishing his growing radio show 'Horizon', Nurii has shown his industrious work ethic by releasing a massive amount of freebie tracks last year, including the likes of: 'Summer', 'Twist', 'Drop That Bass', 'Transform', 'Explode', 'Alive', 'Lean On Remix', 'Hurricane', 'Aurora', 'Wild Life', 'Destiny', Beautiful', 'Feelings', 'Inspire', 'Touch Down', 'Emotions' and 'Stars'. Nurii has been able to showcase his eclectic musical approach, releasing music within a diverse range of genres and is continuing to do so with his freshest productions.
Nurii's latest free tracks are once again a sheer display of his versatility. First off, 'Don't Talk About Me' is deeply rooted within the Bass House genre – an unexplored territory for Nurii up till now. Boasting powerful, tribal rhythms and intense melodies, 'Don't Talk About Me' display's Nurii's harsher and darker tones, whilst keeping hold of his unique sonic flavours. On the other hand, 'You & I' offers an enticing introduction to the new year. A Tropical House wonder, 'You & I' is characterised by refreshing percussive grooves, whilst a mellow piano arrangement accompanies the smooth vocals. Nurii spices things up with an infectious lead synth melody, whilst unleashing an uplifting vibe with the addition of mesmerising rhythms and percussive effects. 'You & I' is certainly another outstanding addition to Nurii's catalogue and is surely setting the pace for his big break in 2016.
Whilst you can now download and enjoy Nurii's newest free tunes: 'Don't Talk About Me' and 'You & I', keep an eye out for many more thrilling projects to be announced soon.
Download 'Don't Talk About Me' and 'You & I' here:
Nurii – Don't Talk About Me
https://soundcloud.com/iamnuri/nurii-dont-talk-about-me
Nurii – You & I
https://soundcloud.com/iamnuri/nurii-you-i-original-mix
Nurii Online
http://iamnuri.com
https://www.facebook.com/NURImusic
https://twitter.com/thisisnuri
https://soundcloud.com/iamnuri
https://instagram.com/this.is.nuri